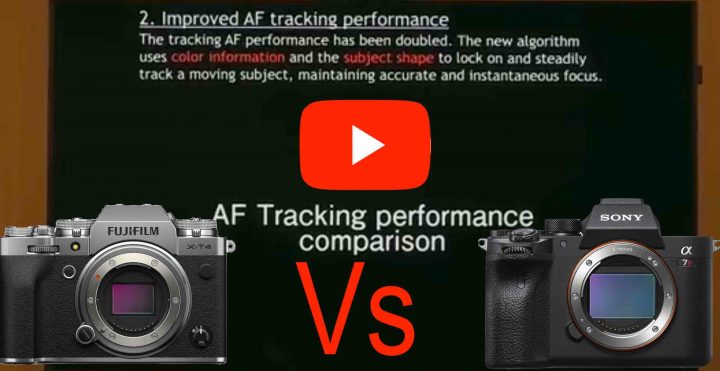 During the various press events for the Fujifilm X-T4 launch, Fujifilm has shown a bunch of media slides to the press.
Many of those can be found at the Spanish Fujifilm site Fujistas, others ad dc.watch, and others I have found elsewhere. They show some technical details about the Fujifilm X-T4, but also compare it to the Sony A7rIV and the Canon EOS R.
Also, on the youtube channel of the Spanish Fujistas here, you can see a few videos uploaded that show the autofocus tracking capabilities of the Fujifilm X-T4 also compared to the Sony A7rIV.
For our Spanish readers, you might head over to Fujistas, to check out the various articles he has covering the X-T4 launch event.
You can see his autofocus post here.
If course the Fujifilm X-T4 wins hands down in the video, but keep in mind it's marketing material of Fujifilm, so I want to see real life comparisons, before I make any conclusion.
You can see it all down below.
Join FujiRumors on Patreon, Facebook, Instagram, RSS-feed, Youtube, Flipboard and Twitter
→ Top X-T Community: Fujifilm X-T facebook group
→ Top X-T Page: Fujifilm X-T Page
VIDEOS
ALL MEDIA SLIDES