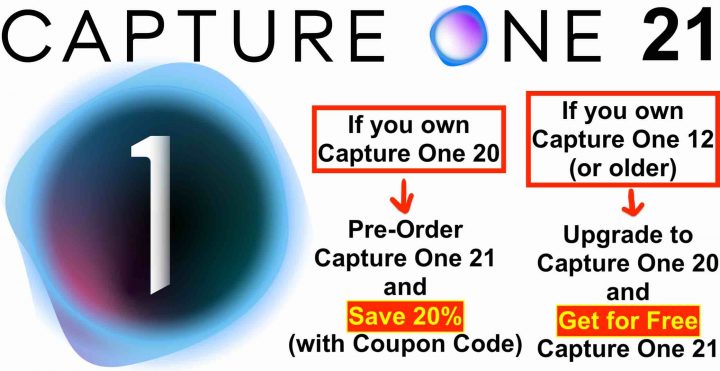 Adobe & Iridient
Adobe added support for Fujifilm X-S10 cameras.
Also, Brian has released Iridient Developer 3.4.1 and X-Transformer 1.6.8 updates which adds Fujifilm X-S10 support, fixes bugs and brings other improvements.
Capture One
Speaking of RAW converter, we remind you that Phase One has launched a pre-order campaign fro Capture One 21.
if you own an older Capture One version (ver. 12 or older), you can now upgrade to Capture One 20 and you'll get a free upgrade to Capture One 21 as soon as it released
if you own Capture One 20 already, you can pre-order Capture One 21 with a 20% discount using code "PREORDER2020"
How to access the deal:
Login to Capture One
Go to the upgrade page and enter your license number
Upgrade to C21 and get the 20% discount using the checkout code "PREORDER2020"
You can get Capture One 20 here and upgrade here.
Fujifilm X-S10: BHphoto, AmazonUS, Adorama, Moment, Focuscamera