[UDPATE: specs table!] Surprise! Rico's exclusive first look at "a new X-mount camera" today at 11:30 PM New York time!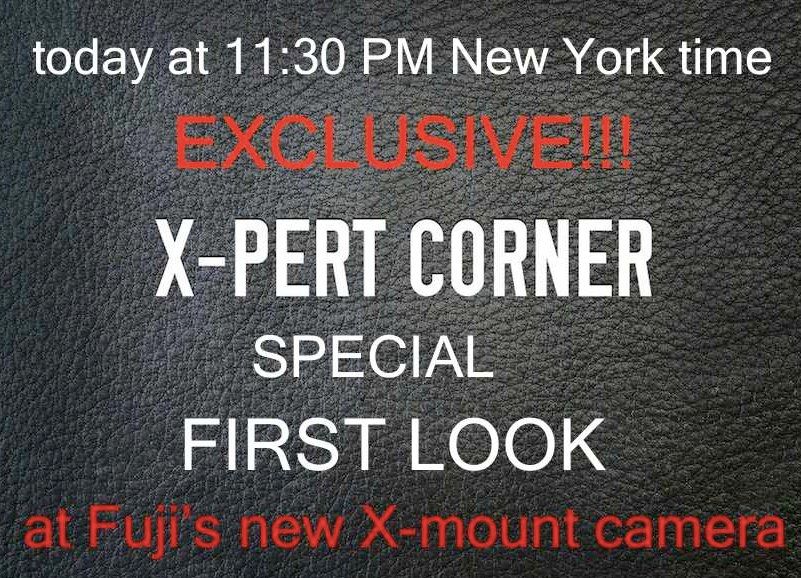 Big surprise folks!
Rico just told me that he is preparing a first look to a "new X-mount camera". It will be complete and ready to go online at 11:30 New York Time (04:30 GMT).
And I suppose you know what this means, don't you? You can (and should) look for every information about this mysterious "new X-mount camera" on the web (I'll do appositely a live blogging session for you here on FR), but you will hardly find a better initial report than Rico's one.
One more (and excellent) reason to stay tuned on FR in a couple of hours.
stay tuned,

facebook, google+ and twitter
P.S: Rico's XF56mm first look is online here.