SURPRISE: Fujifilm X Summit Starting at 9AM EST with Never Rumored Surprises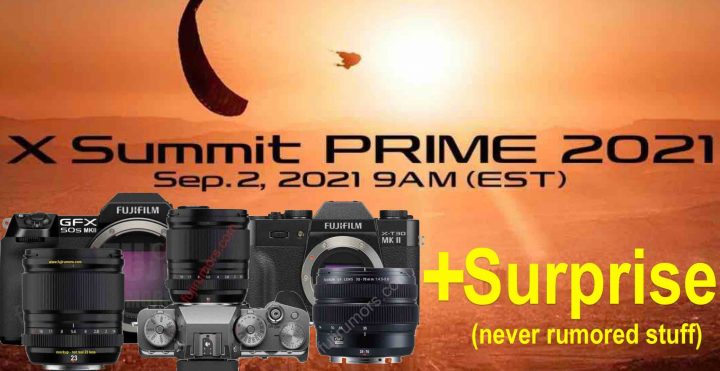 Do you like surprises? If so, then stay glued on FujiRumors today.
A few hours after I've published this article, where I ask the FR-reader community if there is something they'd liked to be surprised with at the X summit at 9AM New York time, trusted sources contacted me and wanted me (and you) to know that at the Fujifilm X summit there will be "so far not rumored surprises".
I did ask if it's maybe a development announcement of the Fujifilm X-H2 (or of both Fujifilm X-H2's I better say), or epic Kaizen firmware announcements and so forth, but no further hints have been given to me, so it will be a surprise for all of us, me included.
One more excellent reason to stay tuned on FujiRumors, where at 9AM New York time we will live stream the Fujifilm X summit and at 10AM New York time we will start the announcement live blog.
The Fastest Growing Fujifilm Group
Follow FujiRumors on Patreon, Facebook, Instagram, RSS-feed, Youtube, Flipboard and Twitter
Join Our Owners Groups
Join Our Facebook Pages