IN STOCK: High-Speed IBELUX 40mm f/0.85 available at Adorama!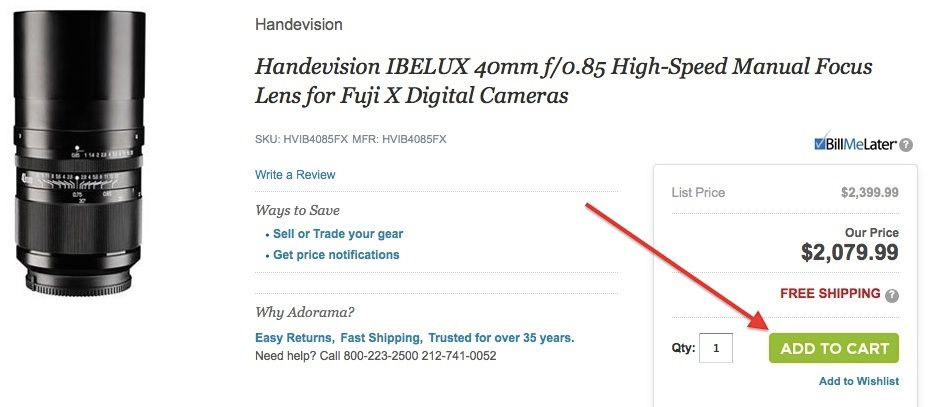 Available for pre-order just 11 days ago, and now already in stock at Adorama! Unless it's an error at their home page, you can already now purchase and receive the fastest lens for mirrorless cameras, the IBELUX f/0.85,  here at Adorama.
The list price for this lens is of $2,399 (it's also the price at AmazonUS), but Adorama and BHphoto are selling for $2,079… still not a bargain. For that price you can buy the XF 56mm, XF 35mm and XF 27mm.
the IBELUX 0.85 on an X-E1