STC Optics Clip In Filter for Fujifilm X – Quick Review [UPDATE]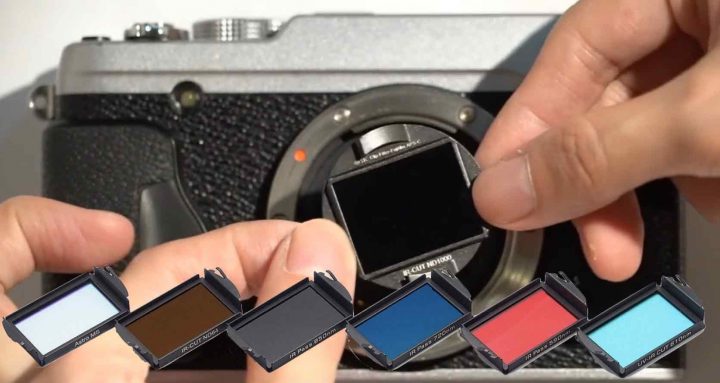 [UPDATE] I have been informed that STC Optics is working on a MK II version of their filters to fix a color issue
Al Espinosa, member of our 32,000+ strong Fujifilm X-T group, shared a review of the new STC Optic Clip-in filters here on the group.
Since not all FR-readers are not facebook, I asked Al for permission to share on FujiRumors, and he said that's fine, so here is what he thinks about the new STC optics clip filter.
by Al Espinosa – check out his instagram page

Because I need the 8-16 for real estate shoots, I was hoping I could use it for long exposures. I saw that STC Optics had a filter that can go behind the lens, so I decided to give it a try.
Here are thoughts and image comparisons. Full-size JPGs can be found in this link:
Before the image comparison, here are some thoughts.
I am not sponsored by STC. I let photo work pay for photo toys and really wanted this.
It is a small filter but as a gentleman with large fingers, I did NOT have a problem handling it.
The filter is round but since there is text on it that shows you which way to insert it, I did not have a problem inserting it correctly and the filter never blocked the sensor.
It does not touch the sensor. It does not touch the rear element of the lens. You would have to try really hard to scratch your sensor with this thing, I mean REALLY try.
I wanted this filter for the 8-16 but used the 10-24 because I wanted to compare it to my B+W 10 Stop circular filter which I use XUME magnetic adapters with, so that may cause some vignetting.
Image Comparisons (images down below)

This is the control shot I took with no filter.
Same aperture, ISO and White Balance as the first. This shot has the B+W 10 stop filter, so I added 10 stops to the shutter speed. Note the image is underexposed and very warm. It seems to be darker than 10 stops and has an obvious color cast.
No changes from number 2, except that I increased the shutter speed to get a brighter exposure. Seem the B+W is actually between 11-12 stops.
This shot is taken with the STC Optics filter and the shutter speed was purposely changed back to 10 stops brighter than the original control shot. This is much closer to 10 actual stops and there is little to no color cast.
Notes
Focusing was no trouble with the STC Optics filter. It was easy to focus with the B+W but since it is darker, I had to change the exposure to be a little brighter to be able to see where I was focusing.
I do not see any image degradation with the STC Optics filter but I do see slight degradation with the B+W. Some editing will be able to remedy that.
The link above will take you to full-size SOOC JPGs with data placed over the image. No other editing was done.
I did notice one flaw with the STC Optics filter. Flare is slightly exaggerated. If you have the sun or strong light source in your shot, you will notice a difference.
Please let me know what you think.
You can buy STC optics clip filter at STC optics here.
Other Samples can be found here at our Fujifilm X-H group, shared by Tongue Bui (instagram):
G'day from Sydney! Shot with the XH1 16-55mm f2.8 and STC clip in filter 10 stop 120 seconds long exposure