Sigma vs Zeiss Touit X Mount: Why Sigma is Not Making the Same Error Zeiss Did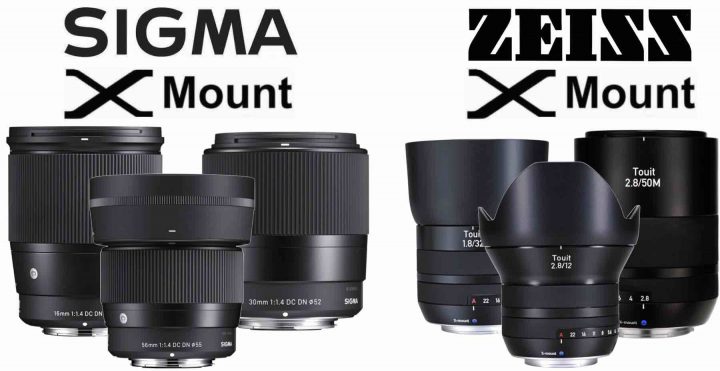 After we broke the rumors about the upcoming Sigma X mount autofocus lenses, there were some comments predicting for the Sigma X mount trinity the same faith of the Zeiss Touit X Mount Trinity (low sales).
Why?
Because the X mount Sigma 16mm f/1.4 DC DN, the Sigma 30mm f/1.4 DC DN and the Sigma 56mm f/1.4 DC DN would be too close in terms of focal length and aperture to what Fujifilm is already offering, meaning the Fujinon XF16mm f/1.4, the Fujinon XF 33mm f/1.4 and the Fujinon XF 56mm f/1.2.
Well, I don't agree.
I mean, maybe I'd also have hoped for Sigma to offer us lenses that close some gaps in the current Fujinon X line-up. However, I can also understand that for Sigma it just makes sense to start with something they already have and adapt it for the Fujifilm X mount.
But I'd not be so pessimistic about the upcoming Sigma X mount trinity.
Look, the Zeiss Touit lenses had a price tag that was higher than the one of the competing XF Fujinon lenses (the XF14mmF2.8 and the XF35mmF1.4) but at the same did not offer necessarily a better image quality.
However, if Sigma keeps the same price tag they currently have for other mounts also for their X mount versions, then they'd come in at a more affordable price than the Fujinon lenses and still offer a very nice image quality.
This changes things quite a bit in favor of Sigma compared to Zeiss.
And in fact, one just has to look at the success of Viltrox AF X mount lenses, which are also close in terms of specs to existing Fujinon lenses, but still sell good because they are gently priced.
So, for now I'd not be so pessimistic.
It's nice to see Sigma joining the X mount with whatever lenses they want. And then let's hope that down the road they will offer more lenses, maybe also some that close gaps in the current X mount line-up.