Save Up to $2,975 on X and GFX Gear in Canada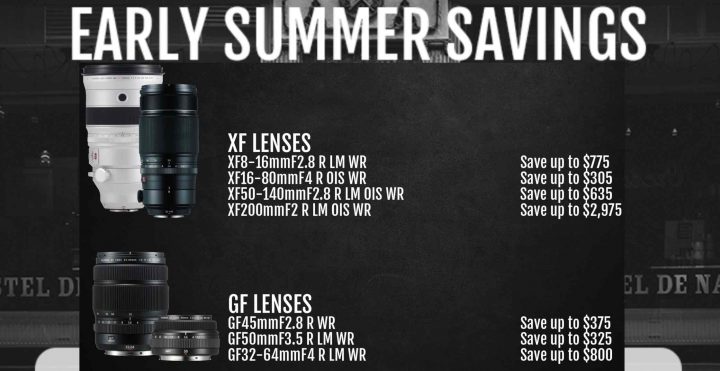 This is strange, as usually USA and Canada launch the deals at the same time on the same items.
However, this time the deal is running only in Canada, and it resembles almos 1:1 the ones currently running all over Europe.
Actually part of these deals were shortly available in USA at BHphoto here, but they have since then been removed.
As we reported here, the US Fuji deals have been delayed a bit. Who knows what they will bring… some even better deals? ;)
Down below are the European and Canadian deals overview.
European X Deals – ends June 30
European GFX Deals – ends June 30
Canadian X Deals
X-T4 Body – save up to $375
X-T4 with 18-55mm Kit – save up to $415
X-T4 with 16-80mm Kit – save up to $420
XF200mmF2 – save up to $2,975
XF8-16mmF2.8 – save up to $775
XF50-140mmF2.8 – save up to $635
XF16-80mmF4 – save up to $305
Canadian GFX Deals
GF 45mmF2.8 – save $375
GF 50mm F3.5 – save $325
GF 32-64mmF4 – save $800