Samyang 75mm f/1.8 for Fujifilm X Coming February 28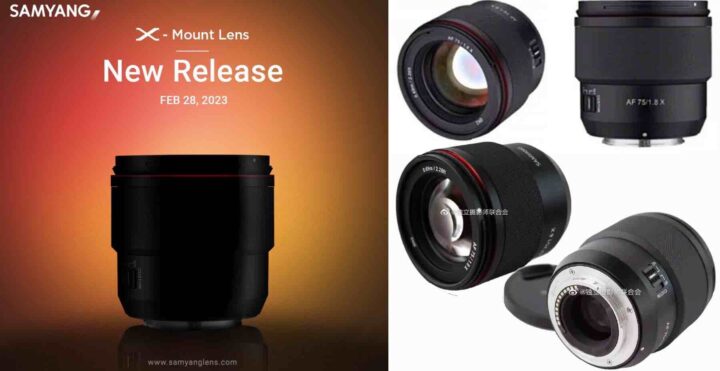 We told you weeks ago, that Samyang would launch a new AF lens for the X system.
Well, now we have the date: Samyang has just announced the release of a new lens for February 28.
Samyang does not specify more, but we know from previous leaks that it will be the Samyang 75mm f/1.8 AF lens.
You can access previous leaks with images and specs in the linked articles below.
It will be Samyang's 2nd autofocus X mount lens after the Samyang 12mm f/2 AF.