RUMOR COMEBACK: Fujifilm will launch the X70, little sister of the X100 series… with a NEW LENS! (TRUSTED SOURCE)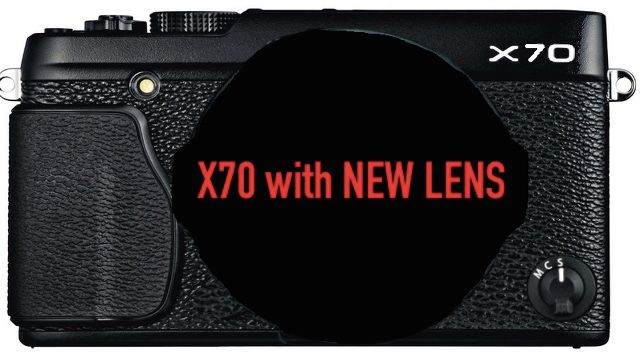 Do you remember the rumor of September 2013, where I wrote: "Fuji will launch a cheaper and smaller X100S without viewfinder, smaller body and 23mm f/2.8 lens. The name could be X70." ?
Well, I knew the rumor was right at the time of sharing, but Fujifilm has dropped plans on it later on.. and so I had to live with the usual S*itstorm on FR ;).
But we could have a comback now, at least according to our trusted Japanese source. The source said that this time Fujifilm decided to go ahead an make it. Our source did not specify the specs, but it did say that there will be a New Lens.
Looks like the X100 series is going to get a little sister… and the Ricoh GR a serious competitor!
If the Japanese source is (once again) correct, then it shows how rumors can be right at the time of sharing, then wrong, and then eventually right again, according to the continuously changing plans at the Fuji HQ. This drives me nuts… but that's my problem ;-) .
That's it… feel free to tell us your dream lens for this little camera… and there is a first poll about the X70, too.

Loading ...