Royal Observatory Greenwich Assigns Astronomy Photographer of the Year Award to Fujifilm X-T4 Shooter Shuchang Dong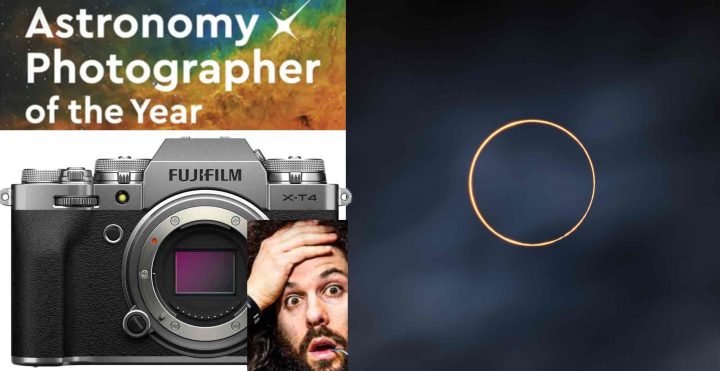 Do you remember when back in 2020 photographers using Fujifilm APS-C cameras took away all the most important World Press Photo Awards?
And this happened, despite talented "internet reviewers" showing us with their stunningly artistic test shots that only full frame can produce professional results.
And honestly, I totally agree for example with Sir. Jared, who delivered this very in depth and elaborated answer to a guy, who wanted to switch to Fujifilm: "Fuji, LOL?"
I mean, how can you argue with that?
And yet, despite all the effort reviewers put into telling us that only full frame can deliver professional results, it keeps happening!!!
It keeps happening that Fujifilm X shooters out there win prestigious photography awards.
In fact, the The Royal Observatory Greenwich assigned the Astronomy Photo Award 2021 to Shuchang Dong, who took this wonderful image with his Fujifilm X-T4 in Tibet during a total solar eclipse in mid-2020. Here is what the Royal Greenwich Observatory had to say about the image:
This image demonstrates both the beauty and simplicity of an eclipse, but also the science behind this astronomical event. Our sun can still be seen as a ring circling the Moon as it passes in front of the Sun, and mountains on the lunar surface can be seen hiding some of this light on the lower righthand portion of the image. This is a stunning achievement!"
For a moment I had a doubt, that maybe it's more important to spend time to go out and take pictures, trying to be in the right moment at the right spot. But no, definitely not. All that matters is the gear you use ;).
Anyway, if are like Shuchang, if you also do astrophotography with your Fujifilm gear, then check out our astrophotography facebook group.
P.S.: X-Trans cameras are fantastic for Astrophotography ;)
via The Royal Observatory Greenwich via newatlas via a kind FR-reader who passed me the link (thanks).