Unpublished X-shooter stories and shots!
When I started FR, a pleasent surprise was to discover that I'm not alone with my passion. I've received many emails from X-shooters all around the world telling me their stories and sharing their shots.
For a long time, I tried to feature them in the so called "X-shooter zones". But it was not enough, as the waiting list grew more and more and I had to find better ways to share all your shots and stories.
So I had the idea to move the X-shooter zone to the FR-facebook page.
The big advantage was that everyone could share immediatly its story and shots with all the other X-shooters. And almost once a week I pick out the most voted shots and share them also on the Fujirumors blog.
But there are still many X-shooters who waited and waited to be featured. So today I'll publish them all, all the X-shooters I've never shared here.
From now on, feel free to post your images on the FR-facebook page. The most liked ones will make it into the next X-shooter facebook zone.
take care,
Patirck facebook, google+, RSS-feed and twitter
_ _ _
Robin Goossens
I'm just back from Iceland , and over there , in cold weather , climbing and walking all day , the low weight but incredible performance of the fuji cameras
came again more clear to me …
Altough the X100 and XE1 has no weather sealing , the cameras performed well without problems , and this even under splashing water from snow of waterfalls
http://photographyiceland.tumblr.com/   (First picture on the blog really show's a simple XE1 does fine in cold weather and harsh conditions :) )
Hope to get my hands quickly on the new X-T1 which looks amazing …
Robin Goossens
_ _ _
Neil Hennessy-Vass
My story is not unusual, I was a London based Leica film camera user (M6, M7) with a hand full of lenses.  I also had a couple of Leica point and shooters as well.  Then started hearing about the X100.  That was it really, I sold some Leica glass and took the plunge.
The X100 is a lovely little camera that demands you to consider what you are doing.  It slowed down my photography for the better.  I then expanded with the X-E1 which I still have with the original three release lenses (18mm, 35mm and 60mm).
Then last month I went for the X-T1.  What a camera, I shoot a lot of close up work, mainly food and the view finder is a great boon in this area it is so large and clear.  It is also a lot faster in just about every way than the X-E1 and having an 'exoskeleton' design approach is just a joy, coming from a film background I hate fumbling through menus.  Here are a few of my recent exploits with my new 'toy'.  You can see more of my pics on my blog www.neilhennessyvass.com
Neil Hennessy-Vass
SEE MORE
_ _ _
A man, A beard, A camera
A man, A beard, A camera (facebook) shared the following declaration of love at the FR-facebook wall:
"My X100′ – 12 months on… Well this month marks one year with my Fuji X100. It used to be a backup to my Nikon D7000, but soon became my main camera. I take it with me wherever I go and I'm still amazed at how many people think it's an old film camera.
I seriously considered selling it at one stage so that I could fund an upgrade to an X-Pro1…but I can't bear to part with it. I think I will have it for a very long time!"
Fuji X100 23mm at f/5.6, 1/60 sec and ISO 3200
A man, A beard, A camera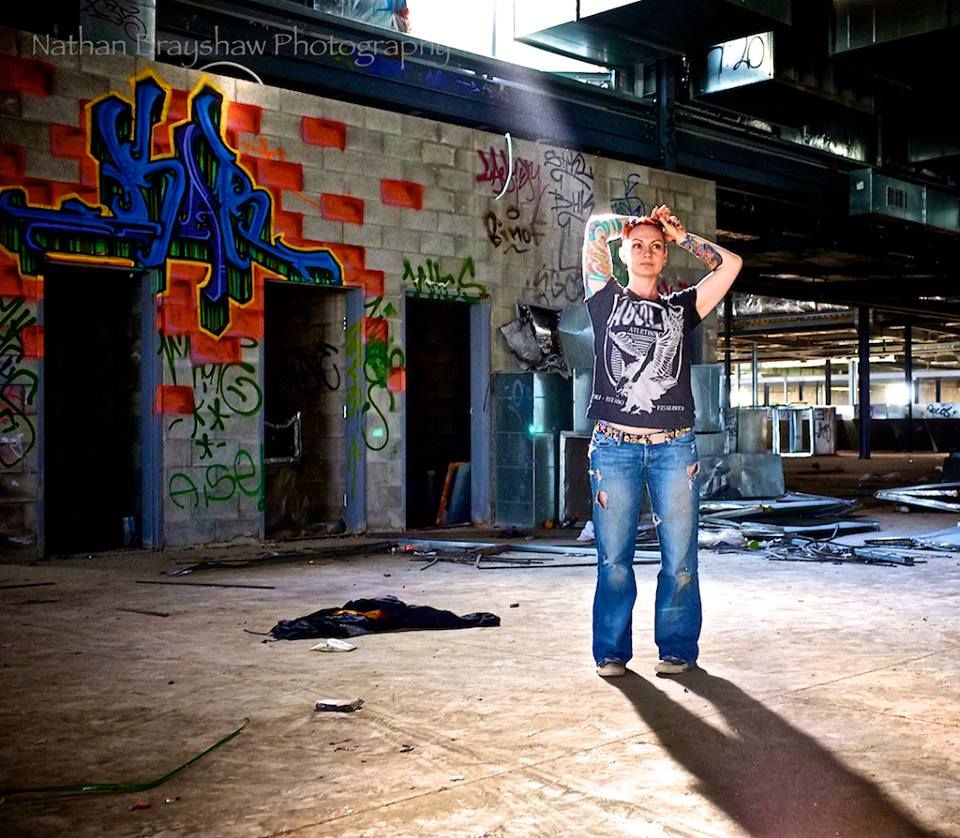 _ _ _
Photosama
I would like to share some pics of my last to travels to Algiers and Macedonia. All pictures are with my new every day compagnon X100S. Portraits are fully manual focus, for the reasons I explained before here.
Thanks for sharing… see you soon.
Photosama
http://www.meghiref.com
Photosama (Algiers)
_ _ _
Hakala Tuomo
Hi Patrick!
I had a fascinating two weeks trip to eastern China last october. Just a few days before leaving to China, I decided that my Nikon D600 + lenses was too much to carry with me all the time. So I purchased a Fujifilm X100s, just like that.
After shooting couple of days in China, I was in love! Since that I have hardly touched my Nikon gear. I plan to sell it and buy a X-T1 soon :-)
Here is a tasting photo of the Yellow Mountain, Huangshan, China and in Flickr you can find more photos. They are mostly SOOC jpegs. I actually shot only jpegs during my China trip.
Best regards
Hakala Tuomo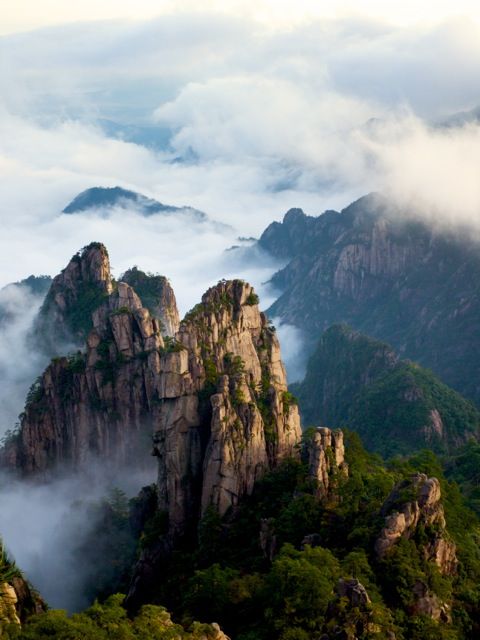 _ _ _
 John
John: "Hello! I am still having the greatest time with my X-Pro1 and the new X-E1. I added some shots to my blog with pictures taken with the 14mm Fujinon (see them here). As I mention, it is like shooting with Kodachrome when I add the polariser. The newest picture on the blog is one from a clothing show, shot at 6400 ISO. Amazing!."
John
  _ _ _
 Renaud
– Renaud "Hello,  If ever you need some materials for the blog, I don't know how you proceed usually  but I invite you to have a quick look at a new series (click here) I just made with x-pro1. First time I was working on that kind of context with this camera. i had in my bag my old dsrl 5dii, I simply never used it.
Cheers,
Renaud"
Renaud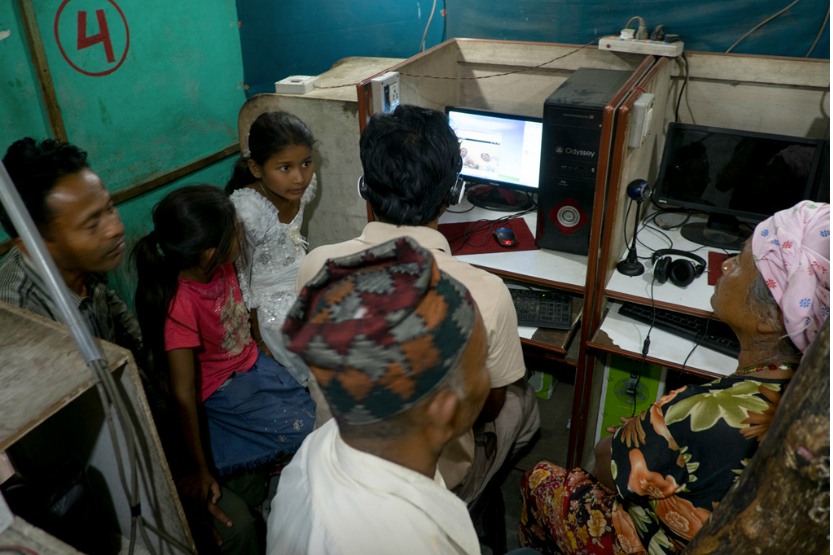 _ _ _
Ho Han
Mo Han: "Hi, I have reviewed the Fuji X-E1 with the Zeiss Touit 32/1.8 for street photography on my blog www.bwadventures.com. I'll be happy if you could publish it. Cheers, Mo Han"
Mo Han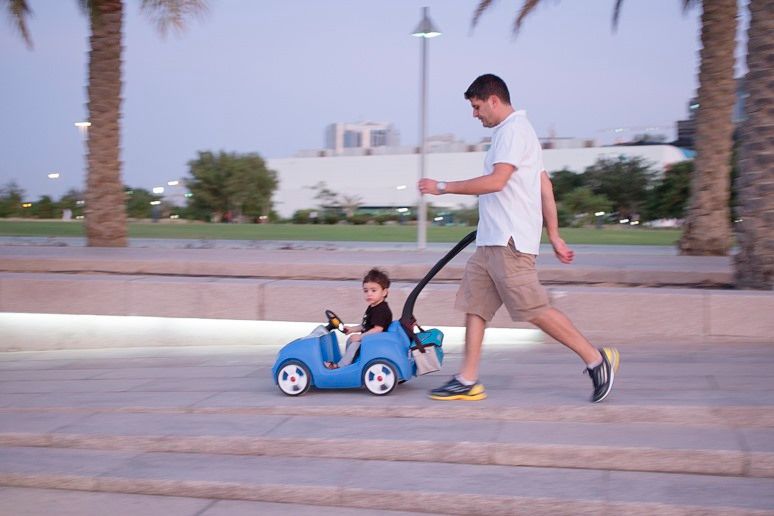 _ _ _
Francisco
– Francisco: "Os invito a visitar mi blog http://francistajo.blogspot.com.es/ el cual esta realizado al 99% con las cámaras Fuji serie X, en concreto con X100, X-S1 y X-E1 con las ópticas Fujinon 18-55 y Fujinon 55-200. Creo que puede ser interesante para quien quiera ver pruebas de este tipo de cámaras y ópticas. Un saludo."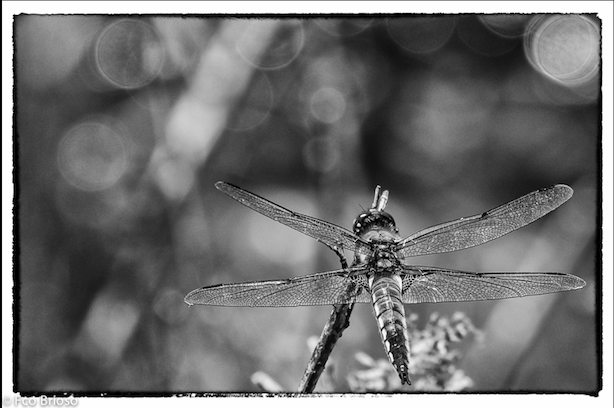 _ _ _
– Gil: "Hi, […] I think there is a point in posting and discussing the release of new Canon 70D, which is reported to have an extremely efficient Phase Detection AF on the main sensor. What will happen when the new tech will be released to Cannon's mirrorless line (currently EOS-M)? It's to early to say, but is this new tech theoretically better than the On Sensor PDAF tech designed by Sony \ FUJI? Does this make Fuji less comfotable in their top quality mirrorless niche and will it make Fuji release the updated version of the X-Pro1\X-E1 with PDAF earlier than expected? (Or else Canon might beat them to it and Fuji will lose market share). thanks, Gil."
_ _ _
Vangelis
– Vangelis: "Dear people of Fuji Rumors, in this link you can find my latest review, the one of X-E1. It is not in english (yet) but i am pretty sure you will enjoy the photo gallery which is situated in the bottom of the article. Thank you for your time and i am sure you will love the photographs taken with this great camera…" click here (translated version)
Vangelis
_ _ _
Nils
Hi Fuji-natics! I´ve just want to share my photos and thoughts with the world. I´ve wrote a little story about my move from Nikon to Fuji at 500px. Maybe you want to share that with the rest of the Fuji-world (500px)… Bye, Nils
[…] After the x100 was announced I bought myself this little wonder. What a build quality and usability. The exposure-correction-dial, the manual aperture-ring and the great viewfinder made me say "WOW"! But I also needed a substitute for my DSLR. After the x-e1 came our I decided to sell my whole Nikon-stuff and get myself a Fuji x-e1 with three lenses (18, 35, 60 prime).
I will never regret that. The image quality of both cams is outstanding (thanks to the x-trans-sensor and great lenses). They are small and low in weight. I can put my x100 (with that great leather case) in my bag and step outside the door. And Fuji (like the mount Fuji San) never sleeps. There were so many great firmware update that delivered new features and improvements. They are really listen to their customers. What a great company…
Nils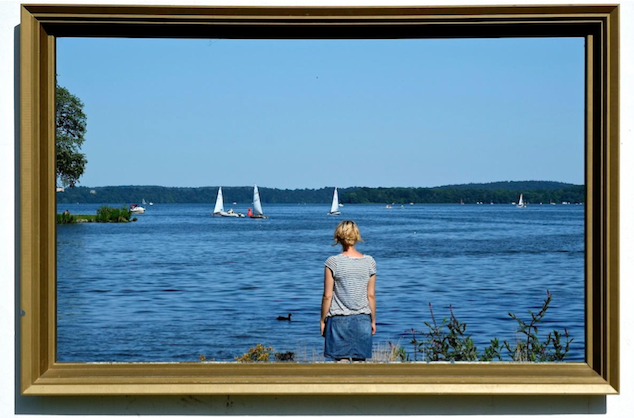 _ _ _
Emmanuel
"Hi there! Not sure how articles make it into your FR-reader Zone, but I have an X100S review that may be useful to some (click here to read it)" Some extracts:
"Wow" becomes a reality! […] The fixed, 35mm equivalent, f/2.0 Fujinon lens might turn away some. There are of course times when it will be overly restrictive, but for the most part, I find it liberating. It forces me to think out of the box a bit, consider different angles, and move myself rather than the lens. In doing so, I am also forced to think more about my surroundings which, in turn, ends up causing me to think more about unrelated (but important) things like the source and strength of the light.  I also like that the focal length captures very close to what my eye sees. That's important to me when I am travelling, as I prefer to capture memories the way I saw them. I know there's a lot of debate about which focal length accomplishes this. For me, I find 35mm to be ideal. Oh, and man is this lens sharp!"
Emmanuel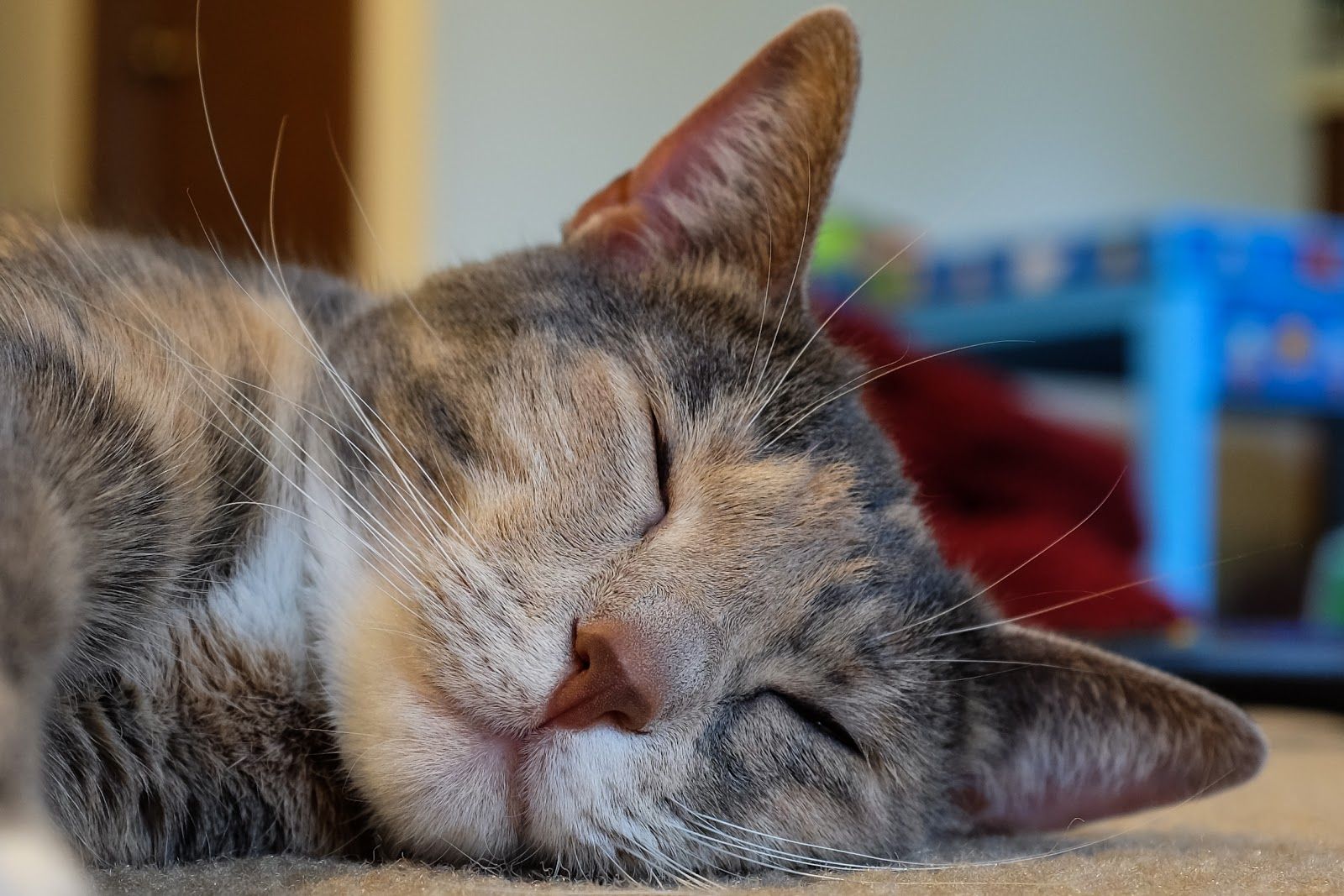 _ _ _
BOB
FR-reader Bob was on the Streets of Toronto – with Fuji X100s and X-E1. No words, "just" 12  images can be seen over here at his blog.
Bob
 _ _ _
Dexter
Hello!
I'm a long-time reader who wanted to let you know that I got the [shoplink 15648 ebay]Yongnuo 603C trigger[/shoplink] to work with my Fuji X-Pro1 (it always worked with my X100S). I couldn't find any other how-to's on this topic, so I just wanted to share my blog post w/you: http://idocumentmods.com/post/57829575801/how-to-get-yongnuo-603c-wireless-triggers-to-work-with
Dexter
_ _ _
Aditpk
Hi, first of all,let me introduce my name. I'm Adit and i live in Jakarta, Indonesia. I want to share my experience using Fuji X-E1, i always keep up with Fuji news from your website. It's a everyday must see website in my list.
It's been a year since i'm using Fuji X-E1, i never regret bought it and feeling grateful when Fuji updates its firmwire,it feels like i have a new camera every time i update it.
I'm an amateur photographer, hobbyist i guess, but i'd love to share some of my photos here if you don't mind.
You can see it all in my website: http://aditpk.com/albums/
All photos there taken with Fuji X-E1 + fujinon lens XF 35mm. I know i'm not a great photograher,but as an amateur i want to share my happiness using Fuji.
Regards, Aditpk.
Aditpk (from the album "playing around with the X100S)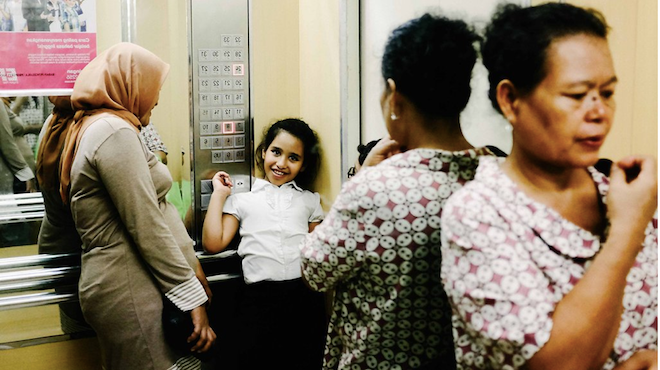 _ _ _
Sascha
"Hi Patrick, I documented a music festival only with a fuji x-pro (18&35) last weekend in germany. Maybe you like the picture. Feel free to share :) Have a nice day! Sascha Ps: i love fujirumors.com :)"… click here to see Sascha's shots (translation)
Sascha
_ _ _
Thomas
Hi Patrick,
There has been a lot of talk and posts about the image quality of the X-E1, but not so much regarding the video. Now we know that the X-line isn't the best when it comes to live image, but I still had to give it a shot.
So yesterday we made this small feature from the Restaurant Day in Helsinki, Finland (http://www.tasteofsundays.com/blog/we-love-restaurant-day/). The camera was solidly mounted to a Slik tripod, and manually focused with an old pentax 50mm lens. There is some shaking as the adapter I have is a bit loose, but generally speaking I was still pleasantly surprised. Granted, it's no 5d, but still.
The site in itself is a small food related blog that I run with my wife. All the images are taken with the X-cameras.
Cheers,
Thomas
Restaurant Day 2013 / Helsinki from Thomas Leppä on Vimeo.
_ _ _
 Yose
Hi Patrick,
I think, I'd like to share some photos with your readers. I went traveling to Belitung island in Indonesia, brought my X100S along with [shoplink 12893 ebay]WCL-X100[/shoplink], CPL and light tripod. I took more than 1000 photos. It was fun taking photos with this X100S.
Here is one of the photos: https://www.facebook.com/photo.php?fbid=236955703119409&l=ab80d73222
More photos (about 286 photos) can be found here (facebook)
Regards,
Yose
Yose
 _ _ _
AnggaPJ
Hello there, Patrick! Name's Angga, I'm from Jakarta, Indonesia. Not so long ago, I sent Fujifilm X World a message via Facebook about X-Pro2 (or X-Pro1s, whatever the name will be). Written as is:
——–
Hello there, Fujifilm X World! A hello from Jakarta. I'm a recent Fujifilm convert; and I have to say that Fuji is pretty much the camera manufacturer that fits my ideology, that is striving for the best. X100s is a blast! I have been using it for 2 months and it has never failed me
—-
Yesterday, I went to a local store here in Jakarta (JPCKemang). There was a Fujifilm X series demo and I had a chance to handle X-Pro1. It suits my need:
1. A small, mirrorless interchangeable camera 2. Rangefinder look-alike, I love the classic look of it. 3. The dials: they are practical; I can easily switch to manual without hassle.
I read rumours about the successor of X-Pro1, the rumour sites call it X-Pro1s and/or X-Pro2. If they were true, may I share a few suggestions for X-Pro1's successor?
1. Expand its AE bracketing. Yes, a 5 or 7 shots of 1 EV increment is a great start for basic HDR needs. Perhaps a customised setting of EV increments and number of shots for bracketing in Bulb mode, that would be a lot more awesome
2. Wireless shutter compatibility. While there are a number of wireless flash triggers, I need wireless/remote shutter instead. Even though a wired/cable mechanical shutter is enough, I need a wireless shutter to suit my needs for my upcoming projects.
3. A silver colour variant for the next X-Pro1, the same colour of X100/X100s. It's purely cosmetic and not a necessity though.
As for the video mode, I don't have much to say about it.
If those three suggestions were fulfilled in the next X-Pro1 successor, I would be a very happy Fuji fans
Thank you for spending your time and reading my message.
AnggaPJ
——–
Guess what? They DID respond 2 days after. Copied as is:
——–
Hello, thank you for your suggestions and strong interest in our FUJIFILM X. I will transfer your suggestions to our product planning.
——–
I felt ecstatic that day! Really, I do hope they implement the suggestions in the upcoming X-Pro2 or X-Pro1s. For now, my X100s suits me very well; I bought it on May in the local store here in Jakarta. It doesn't get in the way, the SOOC is beautiful, and it keeps my sanity intact. Bringing this cute little fella to the office (I work 8 to 6, Saturday included) reminds me that there is a life outside the cubicle.
Regards,
AnggaPJ
P.S.: I've just read about 23mm f/1.4 in FR. Now I feel a little bit ambiguous because — honestly — I don't know what to do with my X100s when X-Pro2 and 23mm f/1.4 come altogether. I might use X100s as my backup camera instead and attach X-Pro2 with 56mm f/1.2 or 14mm f/2.8 (or that Samyang 12mm f/2).
Decision, decision…
In the meantime, I shall practice with X100s until X-Pro2 comes. Anyways, a Flickr or blog begs a link: http://www.flickr.com/photos/anggacsa/
It's not much, I might as well keep on adding more pictures with X100s.
AnggaPJ
_ _ _
Kelvin
Hi Patrick,
I would like to share a link to my website/blog below, particularly the Stories Section, hope you like it.
http://www.ikphotography.com/Blog/Stories.html
Kind regards,
Kelvin
www.ikphotography.com
http://www.ikphotography.com/Blog/
www.on2interactive.com
Kelvin
_ _ _
Pierre-Simon Bouix
As a X-Pro 1 & X100 user i'm following your blog for a while now and i'm really enjoying it !
I think it could be interesting to share with you and the fuji community some of my recent work.
During this summer i've been assigned to follow the entire work around the new Arik Levy's sculpture, "Rockgrowth 6".
Finally, the sculpture is exhibited now in Paris at Jardins de l'Enclos des Bernardins for the exhibition AD Interieurs.
The entire work and manufacturing process could be seen on this adress on my portfolio and will probably being published:
http://p–s–b.500px.com/_story_rg_6
Besides that story, you can also see the rest of my work on my site ;)
More informations about the exhibition and Arik Levy's sculpture could be find here:
http://www.promomedias.com/operation-art-ad-interieurs-arik-levy-par-tf-pour-chahan-minassian,1010.php
http://deco-design.biz/sculpture-rockgrowth-par-arik-levy-x-tolerie-forezienne-ad-interieurs/14095/
PS: i've been shooting exclusively with my XF 35mm and the recently acquired [shoplink 13349]Ricoh GR[/shoplink] ( i'm loving it ! )
Hope you'll enjoy. See you
Pierre-Simon Bouix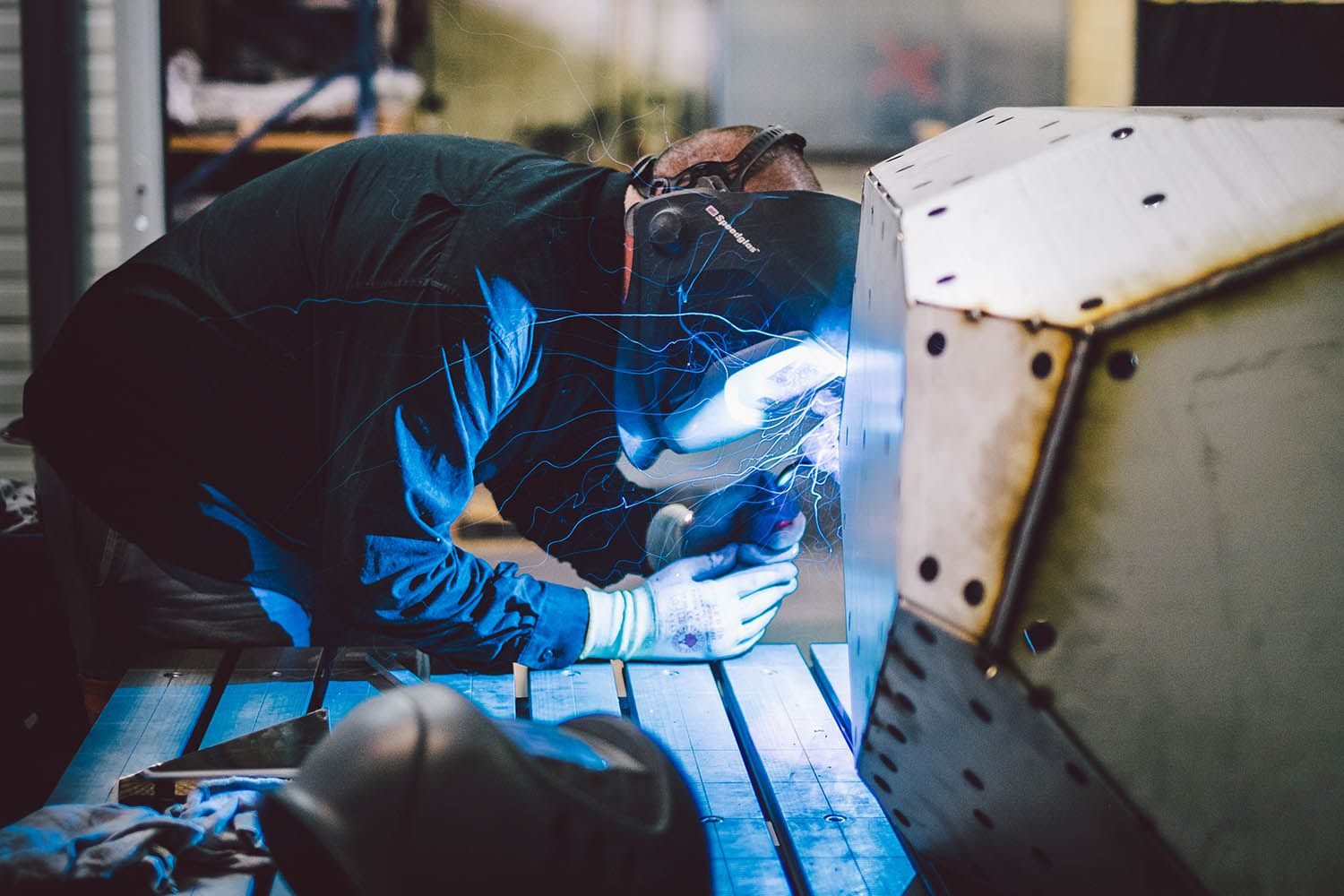 _ _ _
Sean Marc Lee
I know you've got plenty of people sending you samples… but thought this would be a nice way to confirm that the Fuji system is completely viable as a capable and professional tool.
http://www.nytimes.com/2013/09/14/business/global/taiwan-seeks-to-revive-its-banana-industry.html
A story I shot and published by the New York Times/International Herald Tribune.
XE1 + 35mm + 18-55mm
:)
P.S.: all shot with Fuji xe1 35mm + 18-55mm. http://seanmarclee.tumblr.com/post/52803335101/monocle-magazine-issue-64-june-2013-on-flickr . keep up the great work as usual! Sean Marc Lee"
Sean Marc Lee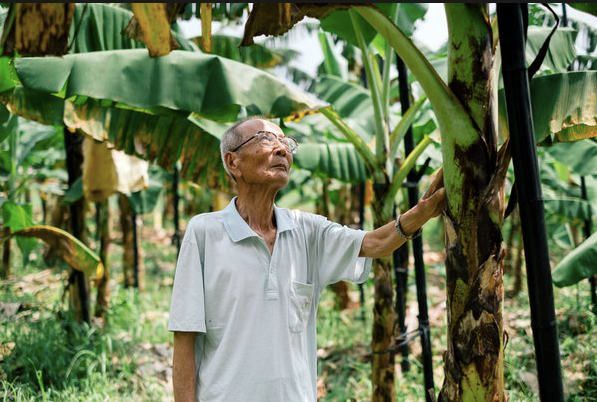 _ _ _

Vincenzo
Hello, I'm Vincenzo, I live in Rome, I'm a new Fuji X-E1 + 18-55mm owner, after 20 years of Nikon.
I would want to share with you my last fuji shots, on the following links: 1 / 2 / 3 / 4 / 5 / 6 / 7
Article are in italian language, but you can find photo galleries about my travel in Apulia.
Normally I shot in Nikon RAW format, post processed with Nikon Capture NX 2, with Fuji I use Fine jpg, that's incredible, I process files even with Nikon Capture NX 2, I know it's strange, I'm looking for alternative solutions.
Vincenzo (link number 7)
_ _ _
Filippo
Hi all!!!
I just wanna share some pics I took last summer with my X100!
It's a thunder storm shot in Alassio Bay (Liguria – Italy).
For further shots here the link to my website: click here (translation) and flickr here.
I love x the x-system and I'm now ready to upgrade my gear with an X-E1….I'm looking forward to test the new 23 mm f1.4!!!
I use also a Nikon reflex, but I have always my X100 with me for any occasion and often I don't need any reflex or more pixel at all!!
Hope you'll enjoy it!
Cheers!
Filippo
Data of the image below: X100, 23 mm, f10, 25 sec.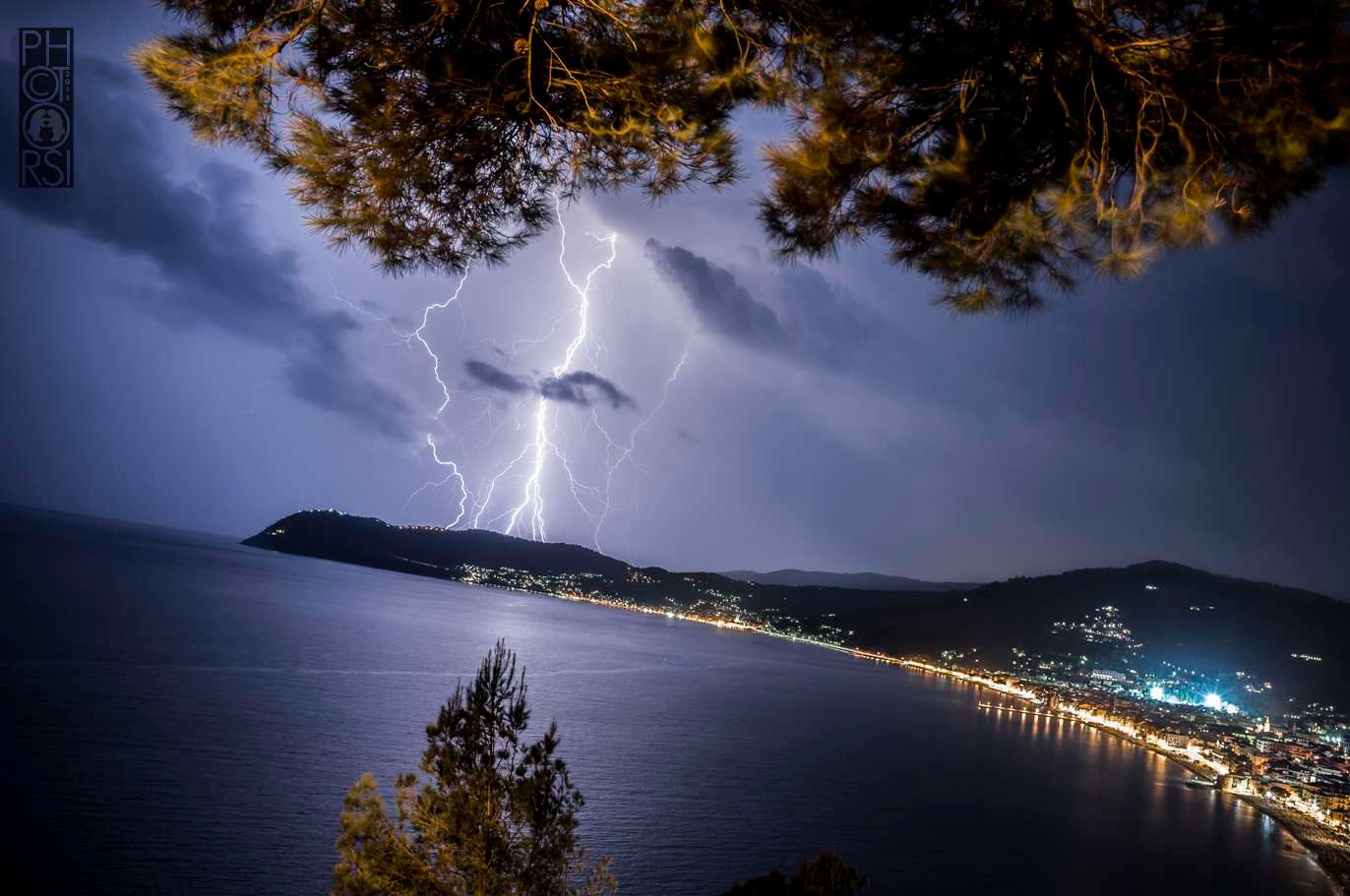 _ _ _
Giuseppe
Hi Fujirumors,
I just wanted to share my flickr account, i've been shooting with an X-E1 + 35mm f1.4 in Mount Etna in cold and wet weather :
http://www.flickr.com/photos/giuseppeb/
Hope you enjoy it
Regard
Giuseppe
_ _ _
Susan
Just got the 55-200 mm lens, and took it for a walk on the Hudson River, in Chelsea, NYC. Beautiful lens, beautiful day, beautiful camera body (X-E1).
It is my first time sending you stuff, and I love the sharing experience (my photos, and seeing all the great things all Fuji folk are doing)!
These were all taken 9/22 at the Chelsea Waterside Park on 23rd Street and the Hudson River, and it seemed that everyone was enjoying the last good days of summer.
Hope you enjoy.
Best,
Susan
_ _ _
Daniela Barone
I'm visual artist photographer, I collaborate with Photo Vogue collection and for Art+Commerce agency in New York. (Photo Vogue artist details – Photo Vogue Profile)
This year I started taking pictures with camera Fuji x10, I'm very enjoy..I did some experimental work on self portrait, and more. I'd love to send you the pictures  of my work SURFACES…
They are my inedit experimental shots of my morning.. in the pool .. in the shower ..water .. my bathtub..my selfportrait.. seen on my PC…Every day I'm sitting in front of it, he follows me. . sees me .. In one photo  my arm goes on my face .. I'm doing something wrong ….I can touch his shirt..
I have many other different photos made with Fuji X10, I can show ,if You like.
If you want you can share them on your interesting pages Fuji rumors.
Kindly let me know what do You think.
I wait from You. Best …
Daniela Barone (personal website)
_ _ _
Mikey Huang
I only became interested in photography with the recent advent of mirrorless systems.  I started out with micro four thirds and was quite happy with the IQ that the OM-D E-M5 delivered in such a small package.  Then I tried out the Fuji X system after hearing about all the rave about the X-trans sensor; the rest was history.
I am the proud owner of an X-E1 and all but 2 of the XF lenses.  Just bought a new X-M1 to let me do low angle POV shots of architecture.  It will be married to my 14/2.8.
I just wanted to share my SmugMug account.  I'm slowly building up a decent portfolio but find that I have nowhere/no one to share them with.  I'm always eager to hear from anyone who's willing to drop by and comment.
A few recent samples… 1 / 2 / 3
Cheers
Mikey Huang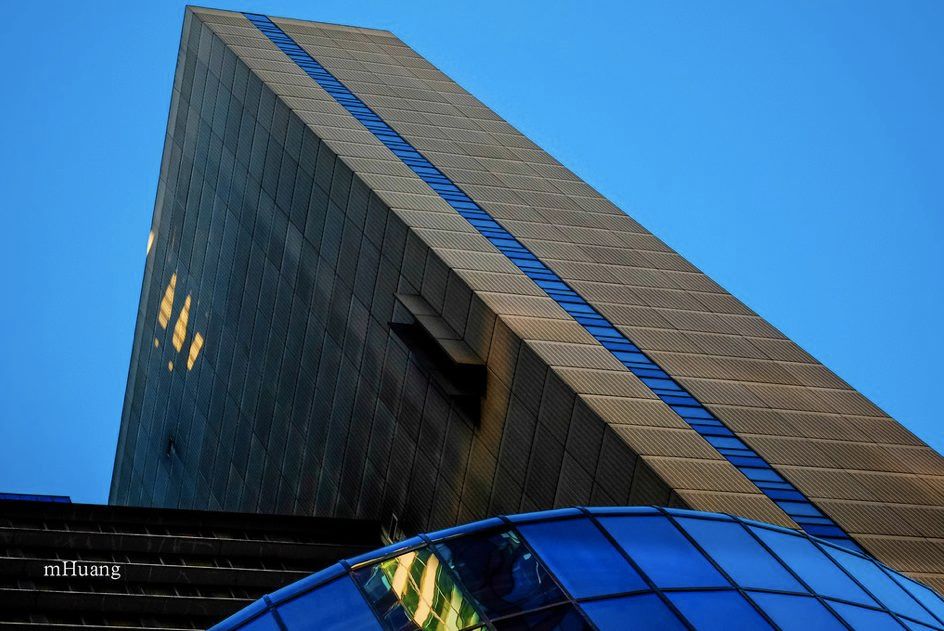 _ _ _
Isaac
Hi there fujirumors,
I wish it were my own photos that were getting attention, but I thought I would let you know about a friend of mine. His name is Ryo Hirosawa. There is nothing particularly different about his photos, he most used an X100 and just got an X100s today, but what makes his photos like no others, is that Ryo has never seen his own work. He is 100% blind. He lost his eyesight by a side effect of his heart medication a while ago. He lost his girlfriend, but never lost his love for photography. His blog styled photo stream speaks for itself.
Ryo Hirosawa's flickr account
http://www.flickr.com/photos/hirosan/
Hope this inspires someone.
Thanks from an everyday reader,
Isaac Medina
PS My shots are mostly taken with an X-E1:
http://www.flickr.com/photos/isaacmedina/
Isaac
_ _ _
Jeff
Hi Patrick,
The X100 may not be old news yet… with the new firmware coming, this very able camera will be really excellent. I just can't wait !
I've had a number of cameras over the last 40 years, today I use a black [shoplink 15293]x100[/shoplink] + [shoplink 12893]WCL[/shoplink] and it "matches" me.. Girl at the counter, lunging forward to identify the camera while I'm getting my money out, goes : «…a man who takes real photos, your camera don't look too young… ! » I smiled back, she was a pretty girl ! Yes my X100 is not out of the box, I banged it a few times, it got soaked and engulfed in clouds of dust, the lens shade isn't round anymore and there are « things » in the viewfinder, but I don't mind, it works perfectly ! This camera is quite robust, as a tool it gets the same treatment as I do!
I don't have a site but I do Blurb books for my personal use. You can see HERE 6 books made with the X100. I hope they prove how good and versatile the [shoplink 15293]x100[/shoplink] is ! (as for the photographer you will find he's just average I'm afraid!)
An Arles Diary 2012 (opening week of the well known photo festival) – A Week in Yorkshire (travel photography) – Woods and Park are more landscape orientated. – Hum… let's go and have a look (demolition of a building from this side) – The Painted Wall (demolition of a building from the other side) – Hope you enjoy my pictures as much as I enjoyed taking them  :)
Jeff
_ _ _
Jesús Sánchez Tello
Just want to share with you my album of my trip to NYC.  All photos were taken with X Pro 1 and XF 35. Hope you like it!
Jesús Sánchez Tello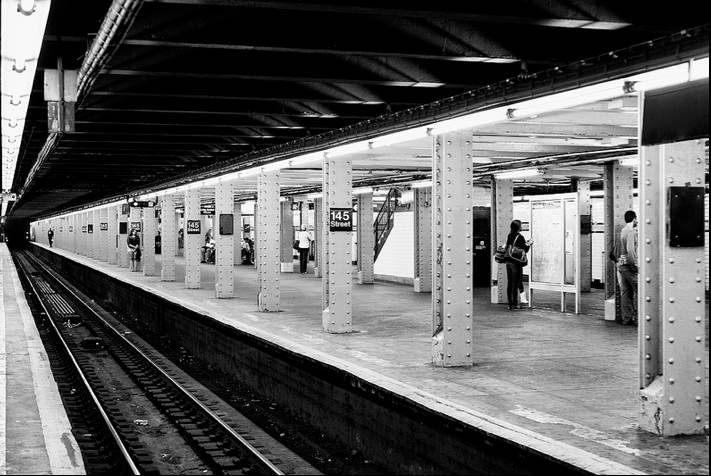 _ _ _
Gavin Millar
 I just wanted to drop you a link to some fashion images I shot with the X Pro 1…
http://www.gavinmillar.com/commercial/jenn-d-for-noctis
http://www.gavinmillar.com/commercial/2013/5/22/christian-louboutin
http://www.gavinmillar.com/commercial/2013/5/22/test-isolde-storm-model-management
http://www.gavinmillar.com/commercial/2013/6/3/test-victoria-lenis-model-management
Gavin Millar (commercial)
 _ _ _
Thomas Duval
I will be publishing a book on La Réunion island, nearly half of the shots were made with X100 and X-Pro 1 (other with D700, that was before I switched.). You can see some of them on www.tsilaosa.re or on my main website www.thomasduval.fr
Would you like to feature it on your site ? This is not an auto-edited book, it will be published at Riveneuve Editions, a very serious editor in Paris.. for a very serious work ;-)
Let me know if that can interest you.
Cheers,
 _ _ _
Thomas Edwards
Hi Patrick,
it seems like there are a lot of people jumping form Canon 5Ds to Fuji. I am yet another. I still have my 5D2 but the Fujis (3 of them!) are rapidly taking over all tasks as the lens line up builds. Anyway last week I tried a little timelapse with eh XE1 and a triggertrap attached. Works really well. This is a great option for timelapse enthusiasts as it often requires travel and heavy kits. To do it all with the little XE1 is a real bonus. You have to be a little careful with the battery but I have had no problems capturing 2500 images (one every 3 seconds) with battery power still remaining. Combining the awesome Jpgs of the X-trans with a timelapse saves a load of space and time in post processing. Anyway here was a low res version of a timelapse I did last week as a storm approached sweden. You can check it out on my blog http://fujixseries.wordpress.com/2013/11/03/fuji-xe1-also-does-timelapse-and-it-is-rather-good-at-it /
Hope you enjoy and hopefully we can see more people embarcing the XE1 as a timelapse tool to see what can really be done. Keep up the good work.
Regards
Thomas Edwards
 _ _ _
Gregor
With my contribution i would like to focus on the capabilities of the X-E1 as a camera for architectual photography. This summer i made a documentary on Kiruna, a swedisch city above the polar circle, where parts of the city centre will move somewhere else due to nearby iron ore mine activities. I documented the historical buildings that will have to move or will be torn down. For this the X-E1 in combination with the XF 14mm was the perfect companion: Light to travel with and sharp as well as distortion-free pictures for exterior and interior perspectives.
Please have a look at (only a few pix taken with the XF 18-55, the majority with the XF 14mm):
http://gregorkallina.zenfolio.com/p1059692330
Please feel free to publish the material as you see fit for your website.
Thank you very much
Best regards from Vienna, Austria,
Gregor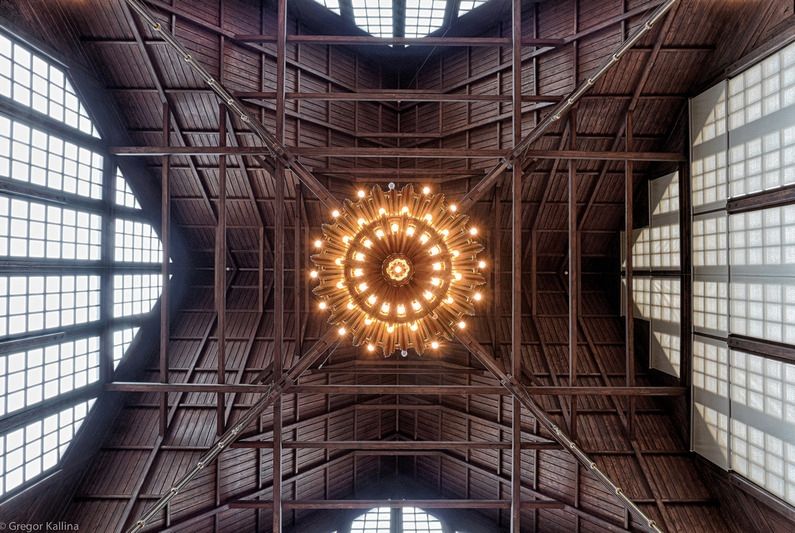 _ _ _
John Griggs
I used my Fujifilm cameras to document the last heat of steel made at the steel mill where I worked. Difficult circumstance and light and the Fuji's were amazing. I've used an X100S, X-M1 and at times an X-E1 to document our last days of production at the mill. At times when I took off my special gloves, the cameras were almost too hot to hold — but they performed beautifully none the less.
Here's my "The Last Heat" set http://www.flickr.com/photos/teamgriggs/sets/72157637206483695/ I also did a set called "End of an Era" using the Fuji's and it's here: http://www.flickr.com/photos/teamgriggs/sets/72157637012132873/
John Griggs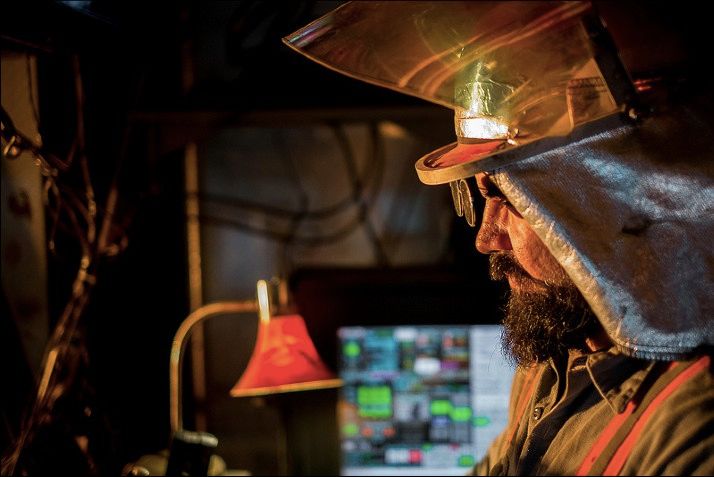 _ _ _
 Paul Snijders
Since 8 months I'm the owner of a X-E1, and since that moment I'm not using my Nikon D700 anymore. I'm very enthousiastic about the camera. Let me give you some URL's. The forst one is to my personal website and Blog and the others are to some of the albums I have made.
The post processing is done with Lightroom 4.2.
I use the 18-55, 35mm 1.4, the [shoplink 12946]8mm SamYang[/shoplink] and since last week the 55-200mm. Enjoy!
Kind regards,
Paul
The Netherlands
Some of my albums;
Paul Snijders (Utrecht)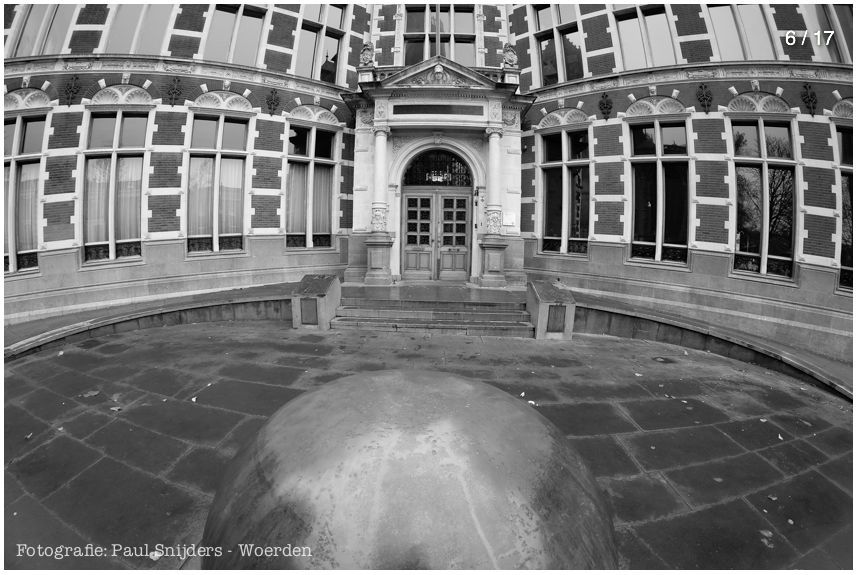 _ _ _
Gin-Lung Cheng
My Canon 5D Mark III broke down just before my trip to Austria. So I took this "opportunity" to pick up the Fuji XPro-1 together with the Fujinon 35mm 1.4 and 14mm 2.8.
The result is this:
http://www.flickr.com/photos/glcheng/9820289784/in/set-72157635653784053
Feel free to use any of the photos of that set in a post of yours. If you do, please include my FlickR link in your post: http://www.flickr.com/photos/glcheng
Although the Fuji won't replace my Canon DSLR completely for very difficult situations, I am very happy with the results!
Kindly regards, Gin-Lung Cheng from The Netherlands.
Gin-Lung Cheng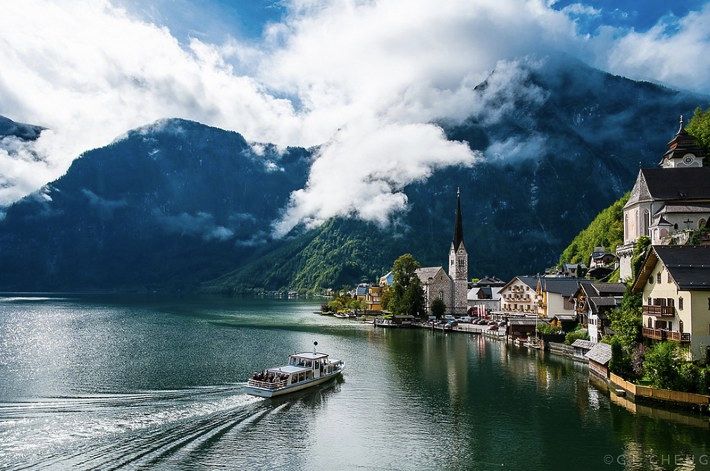 _ _ _
Perfilyev Ilya
Hello! Last year i travel asia with fuji x-e1
you can find pictures in my blog
http://dusty-trasher.livejournal.com/335492.html
sorry, all texts are in russian, but mostly my blog is not for text – just for pictures
And this is part 2 — about HK & CHINA
http://dusty-trasher.livejournal.com/336079.html
Perfilyev Ilya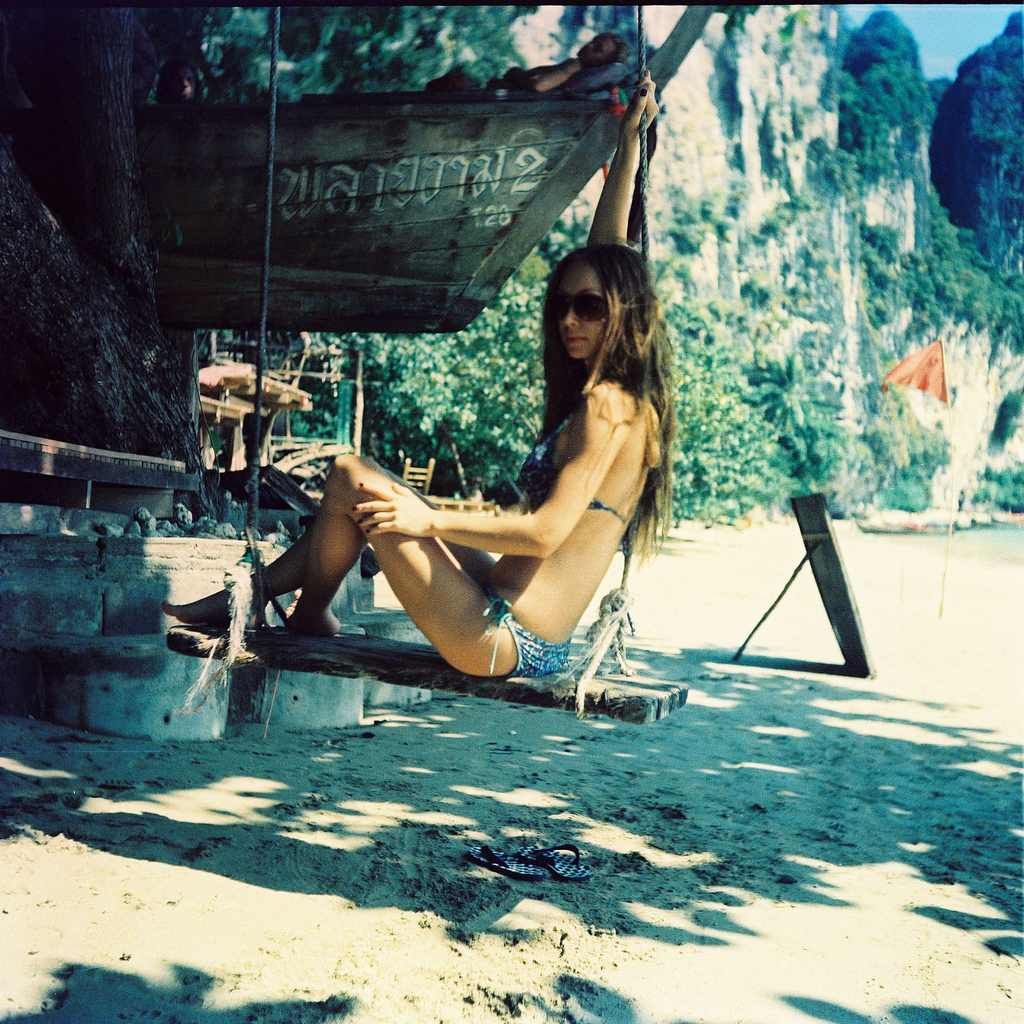 _ _ _
Gene Lowinger
I was recently featured on this blog. All my current work is done with the xp1.
http://www.theinspiredeye.net/jewish-community-lower-east-side-gene-lowinger/
Gene Lowinger
Genelowinger.blogspot.com
Www.genelowinger.com
Gene Lowinger
_ _ _
Gaetano Belverde
I'm Gaetano Belverde, a freelance photographer from Italy.
I'd like to submit to your attention my last street photos from sicily:
http://www.gaetanobelverde.it/palermo/palermo.htm
It's a look over Palermo, the capital of Sicily, and his street life.
I taken these photos with an x100s, thank you for visiting, and I hope
to share my images with fujirumors…
best regards
Gaetano Belverde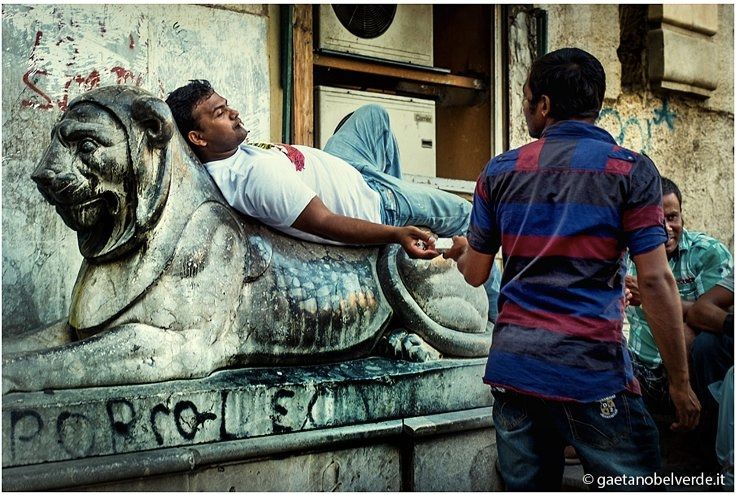 _ _ _
Jason Pitcher
I'm an amateur with a love affair with the X100s. I've just blogged about using it on a recent trip to China: http://jasonpitcher.com/travels-china-fuji-x100s/
Jason Pitcher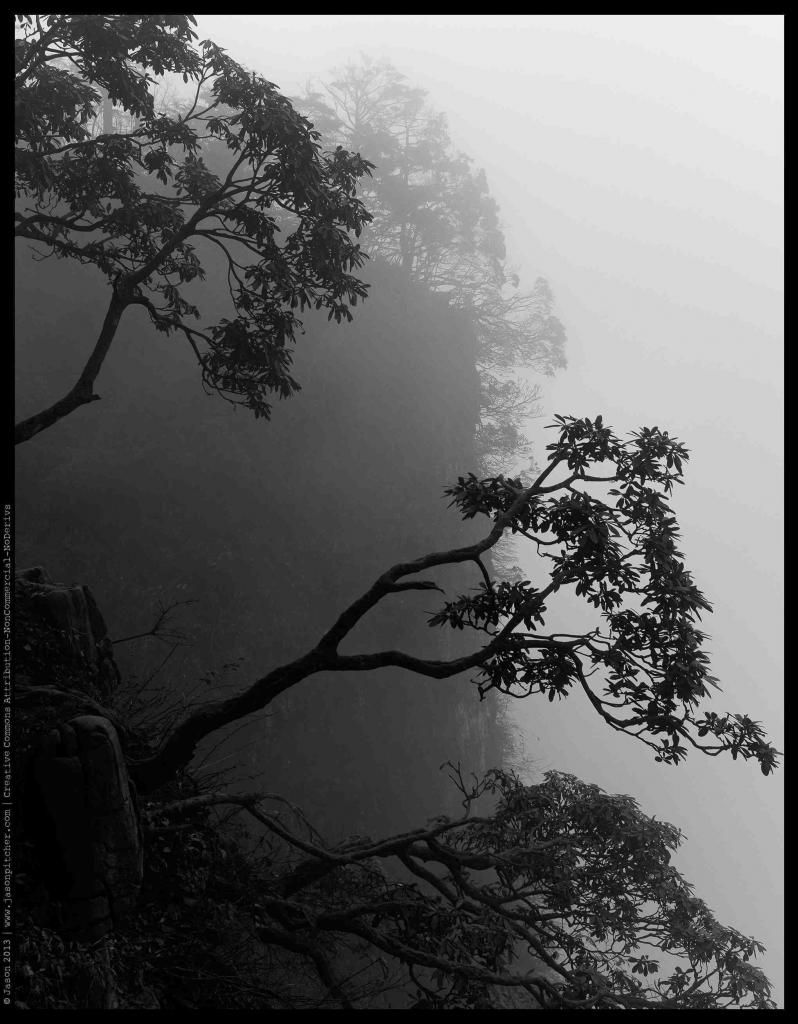 _ _ _
Peter de Wit
I've moved onto the Fuji X-Pro1 after I sold my heavy Nikon D800 with the three famous 2.8 lenses.  I was a Nikon user for many years, starting with the D1x.
I wanted to share with you some shots from a trip to Maroc Agadir. The shots were made with my favorite X-mount lenses: 14 mm, 18-55 mm and the 55-200 mm. I am very happy with the results, the Pro-X1 with the three lenses is great to work with.  In the meantime I ordered the new 10-24 mm zoom, to complete my zoom-set from 10 to 200 mm. I feel very comfortable processing my X-Trans RAW files in Aperture 3.5. In some cases I use the CS6 and the Nik Sharpener Pro 3.2
So far my story about Fuji,
Greetings,
Peter de Wit
_ _ _
Martin
we have been to Lissabon a few days ago and made some great pictures with the X E1, the 18-55, 35 and the Samyang 8mm. If you like to Share this on your site, Feelings Free
You can find it on martinulm.wordpress.com
Greetings from Ulm/Germany
Martin
_ _ _
Aleksandar Dimitrov
I made a blog post with several photos I took with Russian objective [shoplink 19507 ebay]Helios 58mm f2[/shoplink] mounted on my X-E1
www.ad-3d.com/helios58f2
I'm not an expert and I don't pretend this to be a review.. I simply shared my experience of what people can expect from old gear attached to X-E1
If you find it interesting for posting on fuji rumors, could be great to see my work there..
Looking forward to hearing from you
Thanks,
With kind regards
Aleksandar Dimitrov
Designer, Visualisation artist & Photographer
www.ad-3d.com
www.panoramavisitevirtuelle.com
Aleksandar Dimitrov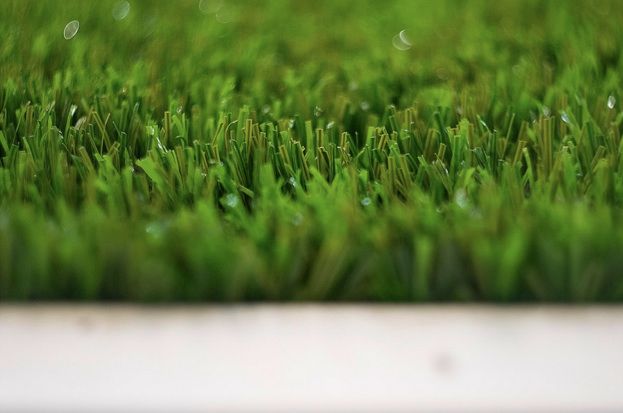 _ _ _
Spencer E Holtaway
I'm another person who has been following your site since I first heard about the X100 a few years back. At the time, I wasn't a very active photographer because I hadn't found a digital camera that could rival the feel and results of my Nikon FM2/T. By the time the x-pro1 came around, I was ready to take a risk and invest in an attempt to get back into photography, and what a difference it made. I bought an x-pro1 & fujinon XF18mm as my "last irresponsible purchase before getting married" in September 2012.
The feel of the x-pro1 rivals that of the FM2/T, and the quality of the images (I don't just mean megapixels) are incredible. In Lightroom, I feel like I'm in a darkroom again.
In March this year I decided I needed more purpose for my re-found hunger for photography and joined a volunteer arm of the National Park Service, where I contribute images to the National Archive. I have used the x-pro 1 for 90% of the photographs I have submitted, and I only use my D200 when I need a longer lens (which only makes me want to buy a long XF lens!).
Thanks for keeping me up to date on firmware and new cameras as they come. You can see my photographs at: http://www.flickr.com/photos/spencereholtaway/
Spencer E Holtaway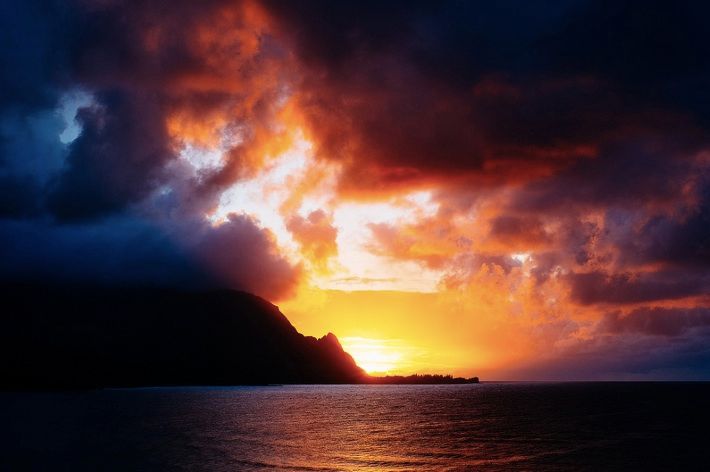 _ _ _
Mauricio García
I want to share with you some shoots i take with my beloved third party lens, the russian Helios 44m 58mm f/2 in one of my visits to the coffee growers communities in Valle del Cauca, Colombia. I work with specialty coffees, i'm not a pro photographer at all, i'm just a passionate amateur holding a great camera.
http://www.flickr.com/photos/meetcoffee/sets/72157638549492705/
Greetings from Bogotá, Colombia
Mauricio García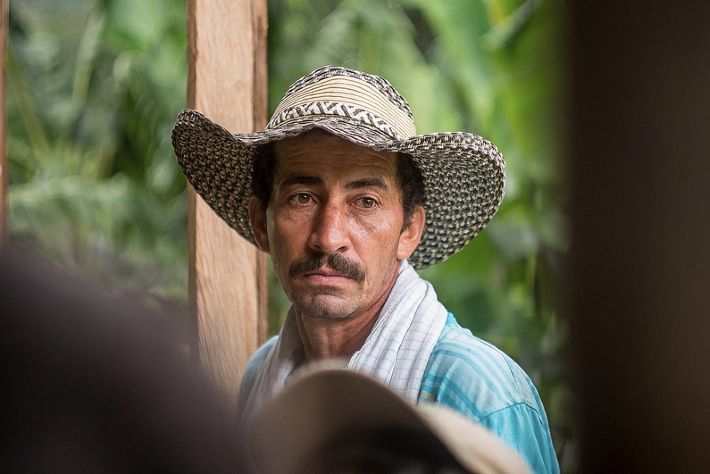 _ _ _
Mike Dunbar
Until this year I was exclusively a Canon user.  If Canon had offered a high end M system with an EVF I'd have bought one.  But they didn't (and haven't) so in April I bought an XE-1 kit with the 18-55, initially as a travel camera.
After I got the hang of the Fuji and its little quirks (many now addressed by firmware updates) I found myself turning to it more and more.   To the point where I now rarely use the Canons.  The XE-1 image quality is superb and the whole package is just so versatile and usable.   And fun!
There are now only two specific instances where I use the Canons: 5D for portraits in a pro context; 1D for sports.  The Fuji isn't quite there yet in terms of responsiveness, for me anyway.
I now use the Fuji without fear or hesitation for travel, landscapes, still life,  long exposures, events, street shooting.  I'm also using it exclusively for a fine art project that I'm working on because its low light capability is wonderful and actually enhances the end result.   The fine art gallery can be seen at www.mikedunbar.co.uk/oddpieces.
I bought the 55-200 and I'm also very pleased with that lens.
In 2014 I'll add another body so I can change cameras, not lenses.  Not sure if this will be an XE-2, the forthcoming weather sealed body or possibly another XE-1 as they are now available refurbished at highly attractive prices.
Mike Dunbar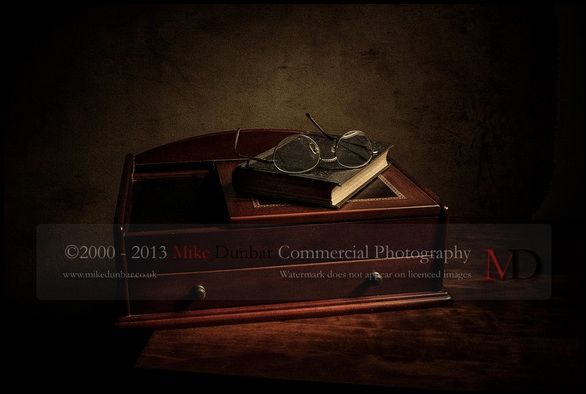 _ _ _
Jorge Moro
I created a separate X-E1 gallery. Here is the link.
Jorge Moro (website)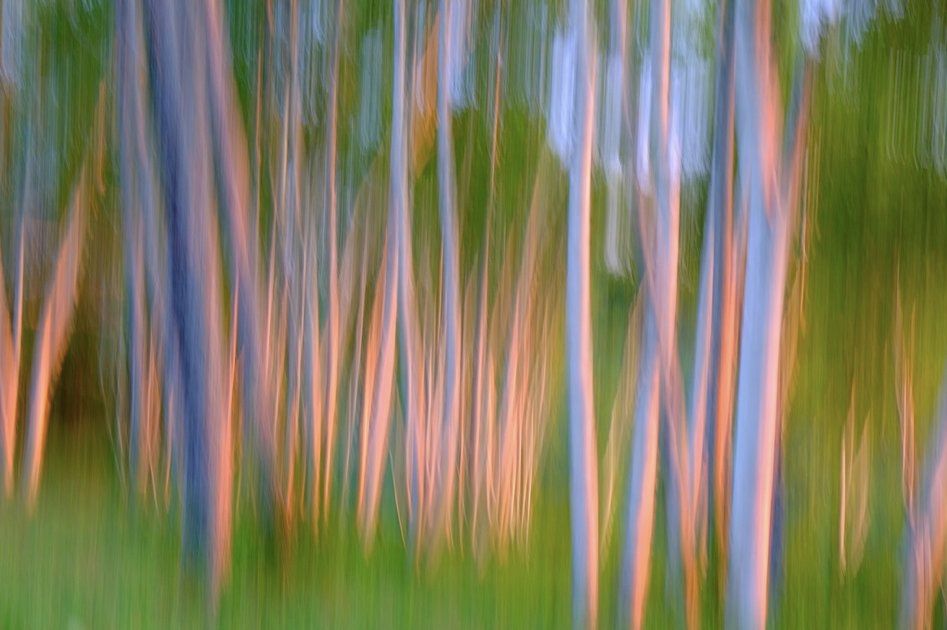 _ _ _
Davide Mantovanelli
Hi Patrick!
I'm an italian follower of your blog. Recently I took a trip to Ireland with my X100s. It was the first time for me in the emerald isle, so my point of view was very touristic. Even though a couple times i missed having a zoom lens, i didn't regret at all leaving my heavy Nikon DSLR kit at home.
X100s' lightness and its stunning image quality make of it one of the best travel cameras ever!
There's the link to the set i made on 500px in case you want to share it on your mixed zone: http://500px.com/DavideMantovanelli/sets/eire
Davide Mantovanelli

_ _ _
Chris McDuffie
Hello! I've been following your site for some time now, and love the constant news and updates.
I recently shot a magazine cover for a client of mine on both Canon and Fuji cameras. I've been mixing in my Fuji X Pro 1 more and more into my workflow, which always attracts their attention. The image quality easily holds it's own against the SLR, and it's a joy to shoot.
I've been looking for a smaller solution for some time now, and after the failed Canon EOS M, I think Fuji really has a rock solid system. Once the 56mm comes out, I might start using only the Fuji on even more shoots!
If interested, I'd love to send over a file of the magazine cover.
Thanks and have a great day!
www.chrismcduffiephoto.com / Everything on PPL of MPLS from the middle of last June has been with the Fuji. I love it!
_ _ _
Stephen McNicholas
have been a Fuji user since I got my first camera (a Fujica ST605) many, many years ago… was also a big fan of the S series DSLR cameras, but the X-Pro1 (I think I got one of the first in the UK) has definitely become my favourite camera… sad to say that my X-Pro1, plus my X-E1, 55-200, 18-55 and 23mm lenses were all stolen last week in Paris… I assume they will be sold by now, so I hope they end up with someone who appreciates them as much as I did.
I'm here in Paris with a show, The Lost and Found Orchestra: here's a couple of shots from my last day with the X cameras, fortunately I had backed up the SD cards…
More on my Flickr page http://www.flickr.com/photos/stevemac/
Steve McNicholas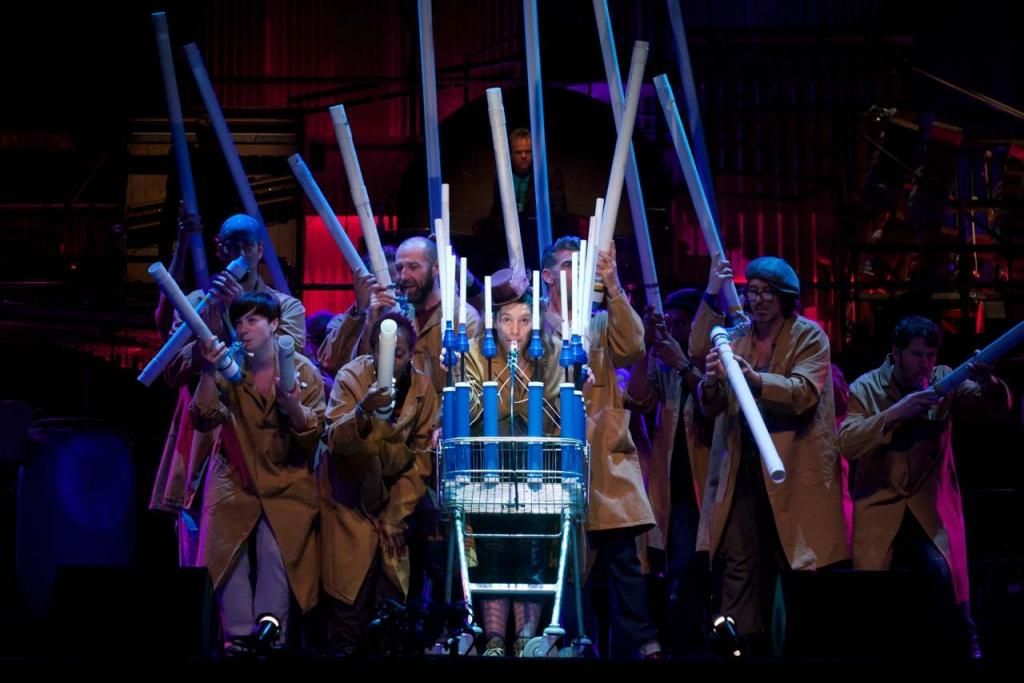 _ _ _
Jonas Jacobsson
I well aware that you must be very busy at the moment (with the X-T1 and everything due), so I'll get to it quickly!
As a (more than) daily reader of your site I know that you publish FR-readers stories on Sundays. I just got back from an incredible trip to New York and the photographic result is something that I dearly would like to share. The album is called "New York State of Mind". I do believe the Fuji-X community would appreciate it.
For my trip I had the Fuji X-E1 along with the 35mm and 18-55mm lenses, which I felt was a perfect combination as well as light. The photos I think speaks better for themselves than anything I could write with words so I'll leave that to the viewers/readers.
Please take a look and let me know if you have the possibility to squeeze me in this Sunday. Obviously I understand if it's too late.
You can visit the site and album at: http://tamaramaphoto.com/portfolio/landscape/new-york-state-of-mind/
Once again, thanks for spreading the word!
Sincerely,
Jonas Jacobsson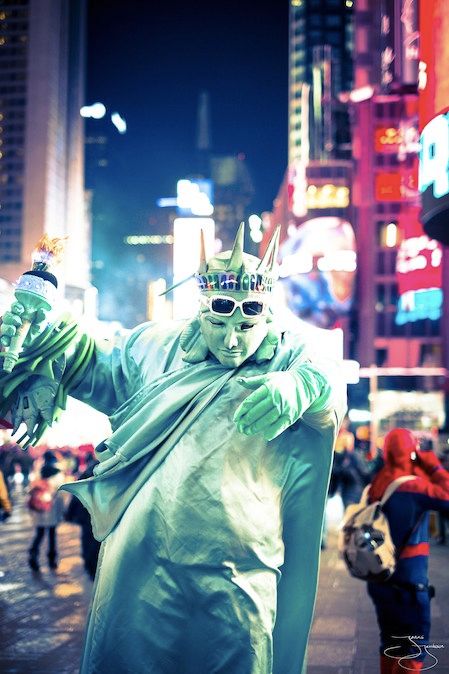 _ _ _
Christopher Cohen
Something I've noticed that baffles me though is the recent influx of people complaining about the "broken" bracketing in X cameras, so I thought it might be worth posting a quick explanation of how to sequence a wider range.
Every X-series has a physical exposure compensation dial. Set up and take your exposed shotNext, enable bracketing and turn the EXP dial to -2. Take a bracketed series, turn to +2, take another. You now have -3, -2, -1, 0, +1, +2, +3. Given thats 7 shots and you've only had to turn one dial, I consider that pretty handy. An XE-2 or XT-1 with the +/-3 dial would give 9 levels of exposure. To me, this is far more convenient than having to set a value in a menu, since its flexible enough to simply take a couple of extra shots if you're not convinced about a particular shot, and just a couple of turns to get a sequence for HDR.
If I could improve the firmware my top three would be being able to adjust ISO with the EXP dial in manual mode (-2 to +2 is 200 to 3200 in third-stop clicks, I'd be more than happy with that), additional focus peaking colours, and automatically toggling the new metered vs WYSIWYG EVF mode when flash is enabled. I certainly cannot think of a time you'd want WYSIWYG when using lighting.
And for the sake of including a photo in my email, Stone Henge shot with an X100s in IR.
Christopher Cohen
_ _ _
Arsham Zakarian
I also wanted to submit a picture for everyone, it is a 10 shot panoramic of Chicago's skyline with Navy Pier in the fore ground. Shot on the Fuji XE-1 with the 18mm lens at f8, 8.5 sec expsoure at ISO 200. This was shot on January 12th, 2014 on one of the warmer days of this winter, it was about 42 degrees. I wanted to show everyone how versatile this camera is and shooting panoramas with it is a breeze instead of using a DSLR. Shot using a Manfrotto 303 plus panoramic head. Which is heavier than the camera, lens, and Tripod legs….Thank you again Patrick and keep up the great work.
Ara Zakarian.
The first file is the original with minor tweaks, the second file is my interpretation of how I would have liked the sky to have looked.
Arsham Zakarian (NO LINKS TILL NOW)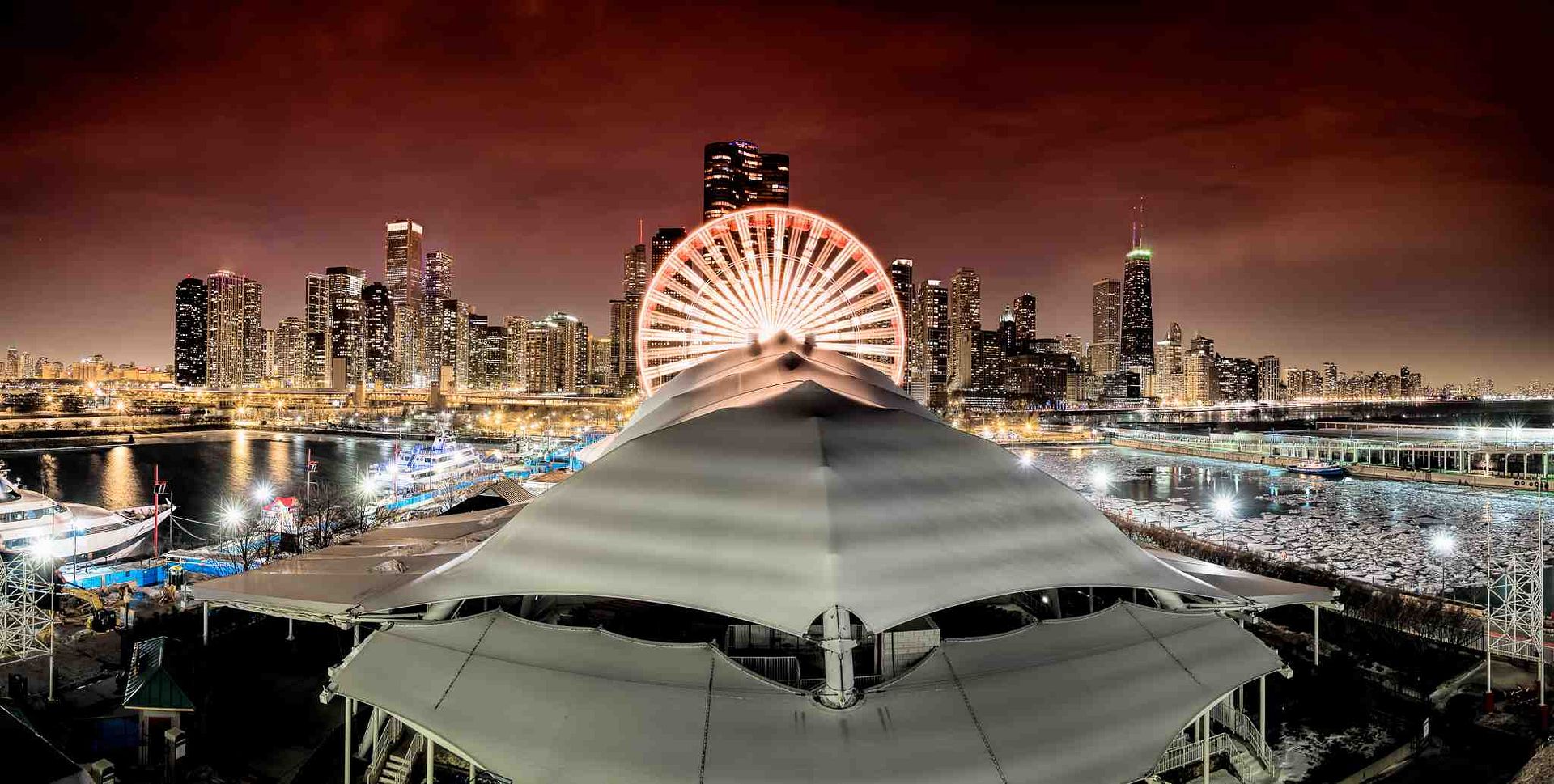 _ _ _
Tom Grill
Hi Patrick —  I use a Fuji X-Pro1 and X-E2 to take black and white photos for later conversion to platinum prints. Here is one I just did of the Brooklyn Bridge in fog.  Of all the cameras I have used I have found that images from the X series work best for this project. Here is a link to the blog post with some more samples of foggy New York: http://aboutphotography-tomgrill.blogspot.com/2014/02/fog-brooklyn-bridge-x-pro1-and-platinum.html.
Tom Grill
_ _ _
Tony Cece
[Shared on FR-twitter] HDR beach images shot with a X-PRO1 in Honduras.
See more here at thetravelingimage.
Tony Cece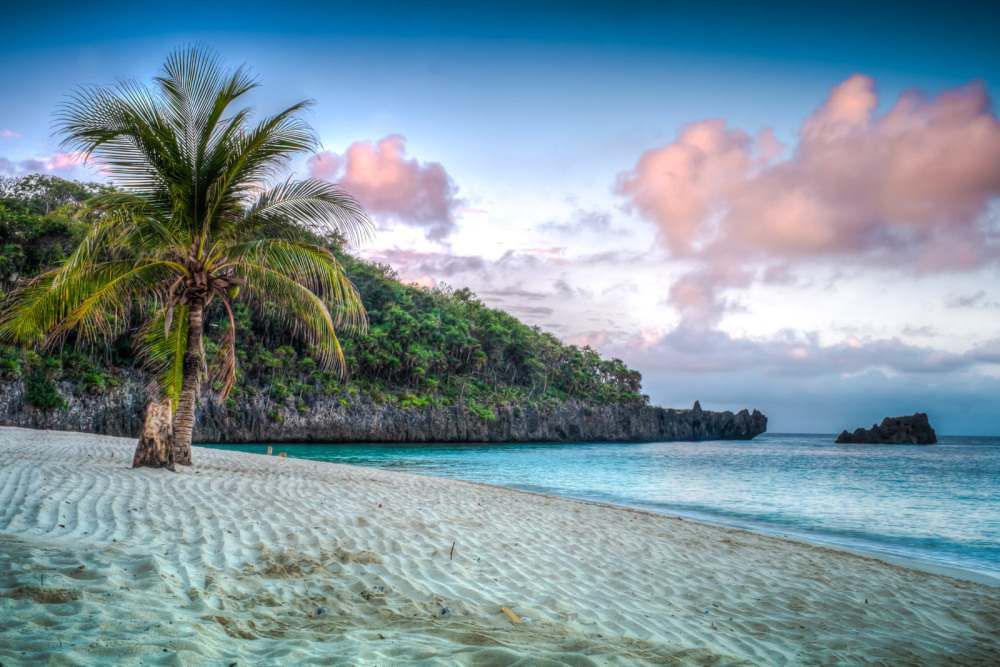 _ _ _
Marcelo Colmenero
I'm writing to comment on my switch from film rangefinders to the Fuji X cameras.
I got into photography for good when I started shooting rangefinder. Leica M4, Hexar RF, fast glass, fell in love with the quiet and more compact and straightforward cameras, which proved to be my favourite kind of cameras. I developed myself greatly white shooting with these cameras and great prime lenses.
But here where I live (São Paulo, Brazil), developing and scanning colour film has become more and more of a hassle, with long turnaround times, high price and quality below what I consider worthwhile.
So in 2010 I got myself and X100 and… wow. Hooked. At first not so much though, as I wasn't getting AF right (too used to focusing manually on RFs), but it was in a trip to Hawaii when my Leica M4 had a problem with focusing that I REALLY put the X100 to use. And boy oh boy, did it deliver. The entire trip was pretty much shot with it, and using it everyday for 20 days in the most diverse environments made me finally "get" how to use it.
https://www.flickr.com/photos/umcelinho/6722926771/in/set-72157627820673538
https://www.flickr.com/photos/umcelinho/6723524837/in/set-72157627820673538
It became then my everyday camera, I loved how silent and compact it was and how it managed to jus work with any kind of situation and light.
Sold it when the X100s came out to fund the upgrade, but I ended up getting an X-E1 with XF 14/2.8 and XF 35/1.4 R. I love shooting with a 21/50 field of view combination and I took it to a week long trip to Rio just a couple days after first handling it. The camera worked flawlessly and it was pure joy to shoot with. It then became my main camera. The 14mm is wonderful, I love ultrawides and being able to frame it precisely is just so helpful.
.
I've since added the XF 23/1.4 to the kit and it's such a great lens. Very elegant out of focus rendering.
Got a black X100s and I'm back to silent ninja street mode. Today I played with the X-T1 and a 56/1.2 at a photography fair and I am hooked. The most silent Fuji body I've shot with, marvellous EVF (yes, the hype is true), and even though it doesn't have a RF-esque layout I enjoyed shooting with it (though I still prefer the vf on the left of the camera). I've since sold most of my RF gear, as the only sensible option to go digital would cost, if lucky, the same as my entire Fuji X kit! With the Fuji X system delivering some very useful advantages, such as excellent higher ISO performance, close focusing and OK, I confess, having AF is pretty helpful most of the time (thought I still manually focus using focus peaking sometimes).
Fuji has changed the photography market with the X100 and I see that with every release it shows those who love funcional cameras how it's great to just have a brand that "gets it". Can't wait to see what's in the future! :)
And with the X100, also on flickr, here: