Bags for your X (part V): Camslinger for mirrorless heroes and more!
In the comments of the last "bags for your X" episode (here), some X-shooters made their own suggestion about which is, according to them, the best bag for those ready to set sails for an adventure.
Today I'd like to include them into this 5th part of the "bags for your X" miniseries… and I'll also add another bag. It's not a backpack, but to me, it is a very good option in those moments of your travel, when you'd like to leave your big backpack in the hotel room (or tent) and need just a small bag where to safely store your mirrorless camera and lenses: the Cosyspeed Camslinger Bags.
Not included: bags already covered in previous episodes of the "bags for you X" series (read here part 1 / part 2 / part 3 / part 4).
BAG 1: THE CAMSLINGER (price at BHphoto)

The concept behind the camslinger is the following: "Wear your mirrorless camera like a western hero wears his beloved revolver." And the aim is the same: to "shoot" as quickly as possible. From the product description:
"Your cam (and depending on what model lenses as well) is secured against bumps, dust ans splash water. You'll get fast, one handed access to your cam, can wear your cam and lensen comfortably the whole day long and you'll have a new, cool feeling when "shooting" photos."
This bag is designed just for mirrorless cameras, so the size is optimized to put a camera with an attached lens into it (CAMSLINGER 105) or a camera + 2 lenses (CAMSLINGER 160).
You can find the bags (and accessories) here at BHphoto.
You can see plenty of videos and photos at Cosyspeed's website here.
_ _ _
Bag 2: Thule
Product description: "Thule has backpacks, daypacks, slings, and toploaders to get you and your photo gear up the mountain or down the slope in style. With smart features for safe camera storage and fast access, plus customizable spaces for your essentials and accessories."
Thule home page / Price at BHphoto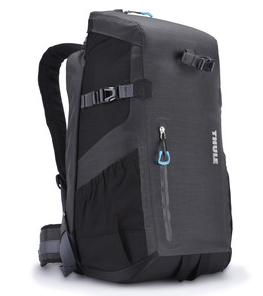 _ _ _
Bag 3: Lowepro
In this image you can see the Photo Sport 200 AW. Product description: "Trail running and photography. Mountain biking and photography. Snowboarding and photography. Adventure sport athletes who like to go fast and light — but equally like to capture the moment — will enjoy the freedom and comfort of this pack."
Lowepro home page / Price at AmazonUS
_ _ _
Bag 4: The Loka UL
The Loka UL is the first ulta-lightweight pack of F-Stop Gear. Read more about it at fstopgear.com.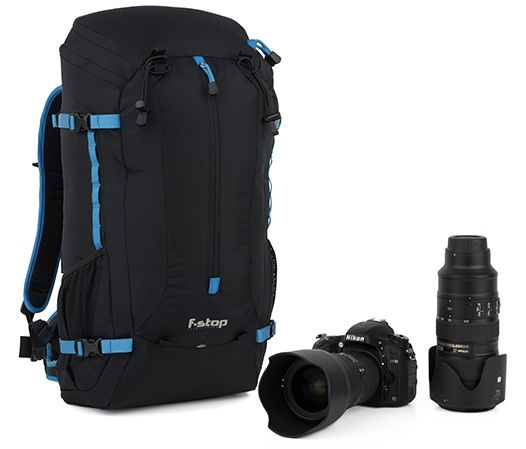 _ _ _
BAG 5: Millican series
FR-reader Neil linked to the vintage Millican series (home page) in the comments: From the product description: "Fujifilm was looking for a specialist partner to create a select range of versatile, camera-ready shoulder bags to accompany their award-winning X-Series digital cameras."