REVIEW of the SIRUI 50mm Anamorphic Lens on Fujifilm X-T3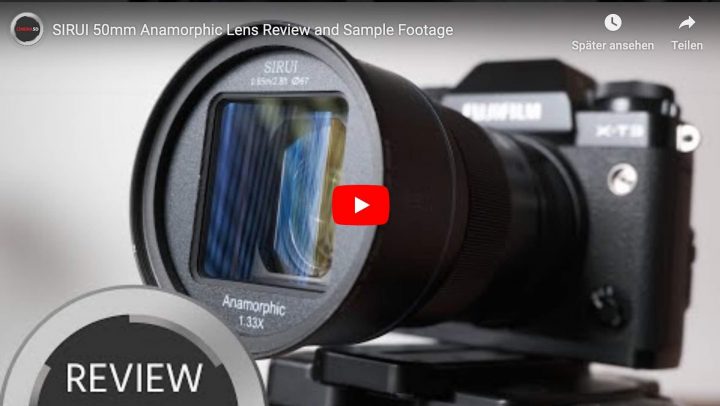 We already told you in this article, that Sirui has launched its new 50mm anamorphic lens on Indiegogo.
Now Cinema5D reviewed this lens used on the Fujifilm X-T3.
An anamorphic lens for $700… is this too good to be true? Here is what Cinema5D says (video below).
X-T3 does not have a build-in way to de-squeeze the anamorphic image
he is deeply impressed by build and image quality of the Sirui
picture retains sharpness even wide open. Sometimes it is even too sharp
for $700 only, there is nothing like the Sirui on the market
minimum focus distance of 85 cm (33 inch) is a big limitation
also he wishes it was a 35mm lens, and not 50mm
Sirui announced they will try to make a lens with a wider field of view
it's an APS-C lens
it's a 1.33x times lens, hence it's perfect for 16:9 sensors
the flair is settled and relaxed
bokeh works well too
focus breathing is very minimal
Don't forget to…