Profoto Pro-11 2400 AirTTL Announced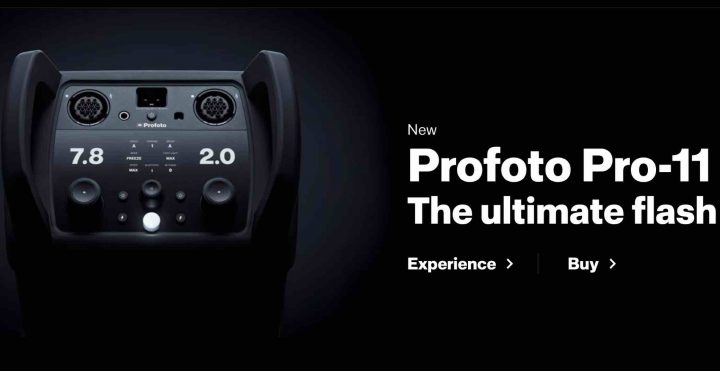 The Profoto Pro-11 has just been announced and can now be pre-ordered at BHphoto here and Adorama here.
You can get the full overview here.
Impressive specs, but not a bargain. ;)
Key Features
2400Ws from 2 Outlets, 11 Stop Range
Smartphone Connectivity, HSS
Smartphone Wireless Control and Updates
Optional Nikon, Canon, Sony, Fuji Remotes
Flash Durations as Short as 1/80,000 sec
Recycling: 0.02-0.7 sec
Uses Modeling Lamps up to 500W
AirTTL Integrated with B1, B2, and D2
Profoto Pro-11 Overview and Hands-On Review
With the introduction of the Pro-11 2400Ws AirTTL, Profoto satisfies the need for speed while continuing on a technical roll by giving Pros some exciting, advanced features. Yes, the two-outlet 2400Ws pack recycles in 0.02 to 0.7 seconds, is capable of quick bursts up to 50 flashes per second, and has a super-short minimum flash power of 1/80,000 second for the ultimate in action-stopping whether your subject is dance, fashion, or splash shots. The power range boasts 11 stops (2.4-2400Ws) and selectability in full or 1/10 stop increments on its high-resolution display.
Now for the special part. While the Pro-11 revisits integrated TTL and is fully compatible with the optional Air Remotes TTL-S/N/C/F for Sony, Nikon, FUJIFILM, and Canon, which allow wireless TTL and exposure compensation at distances up to 330′ in TTL mode and up to 1000′ in manual mode. It also heralds smartphone connectivity! Not only can you can you channel the Pro-11's updates through the phone and control the pack wirelessly with it, but if the spirit moves you, you can take a photo with the phone! As Profoto's product manager puts it "The connectivity between cameras, lights, and apps will define how professional images will be created going forward." It kind of makes you wonder when Profoto will stop. The answer is: apparently never.
Benefits
Built-in Profoto AirX, the Bluetooth enabled 3rd generation of wireless Profoto connectivity. AirX also supports all legacy Air and AirTTL functionality and also adds dedicated AirX functionality with AirX enabled Profoto apps and devices
Captures the action with super quick burst up to 50 flashes per second
Freezes the moment with extremely short flash duration down to 1/80,000s
Compatible with multiple different flash heads and 120+ Profoto Light Shaping Tools
Delivers 2400Ws with precision and control over an 11 f-stop power range in 1/10 f-stop increments on two individual outlets
Durable and built to shoot at high volumes with incredible consistency and reliability
Simple, intuitive user interface with large high-resolution display
Pro-11 improvements over the Pro-10
User Functionality
Wireless firmware update from smartphone
Wireless flash connectivity with smartphone cameras
Wireless remote control with smartphones
Hardware enabled for additional AirX functionality
Latest visuals and Audible Design
Latest external design (housing, display, etc.)
Latest user interface and settings menus
Latest sounds
Internal Redesign for Increased Robustness and Relatability
Protective earth is separated between flash circuits and logic to remove potential risk of damage in fault events such as exploding flash tubes
Dump circuit is redesigned to be more robust
Creepage distances between high voltage circuits and protective earth is increased to reduce risk of short circuit due to internal condensation
Advanced Circuit Boards vs Latest Pro-10 Revision H3
Advanced panel board
Advanced flash board
Advanced power board
https://www.youtube.com/watch?v=l5CGXpm55zc&feature=emb_logo