Profoto Announces Support for More Fujifilm Cameras in Addition to GFX 50S, X-T2, X-Pro2 and X100F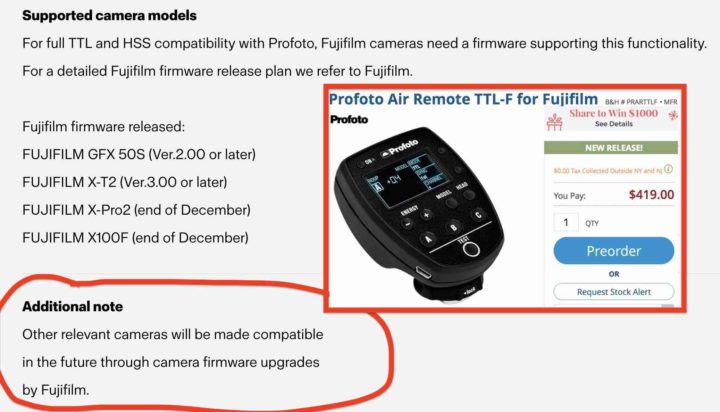 Profoto Fujifilm Support
Back on November 18, we told you that Profoto will start shipping their Air Remote TTL-F for Fujifilm on December 18. Well, Profoto actually started shipping it even earlier, as we reported here.
You can pre-order the Air Remote TTL-F at BHphoto, AmazonUS and Adorama.
Currently the Profoto Air Remote TTL-F supports Fujifilm GFX 50S, X-T2, X-Pro2 and X100F, but on their official page here, they say:
"Other relevant cameras will be made compatible in the future through camera firmware upgrades by Fujifilm."
I hope this means support also for older Fujifilm X-Trans cameras like the Fujifilm X-T1.
Thanks for the link Andrew ;)