POLL: Medium Format Fuji :: Would you buy a MF Fuji… and How Much would Pay for it?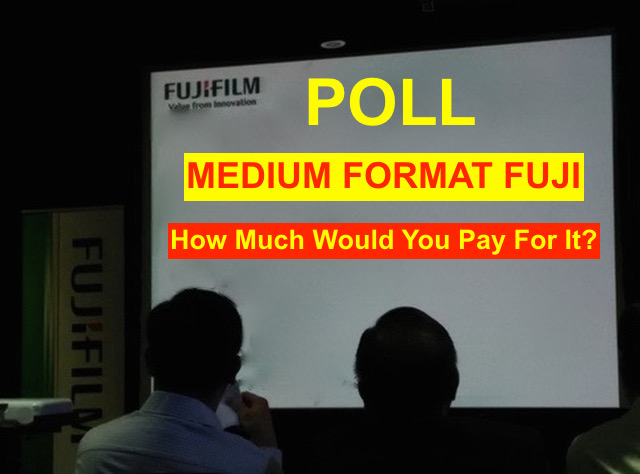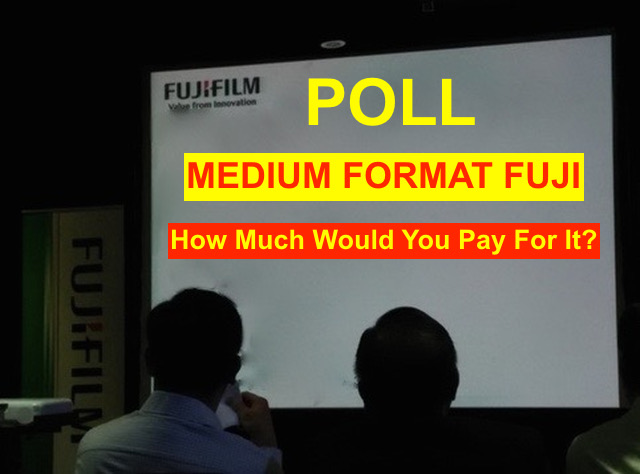 Recently our Top Trusted Japanese source said that the Fujifilm management already gave Green Light for the development of the digital interchangeable lens Medium Format Fuji camera. Moreover, a New Source told us it will be presented at Photokina 2016 (end of September).
So, according to our Japanese Source, it's actually not true, what Fuji Manager Takeshi Ueno said: "At the moment Fuji is not planning to launch a medium format camera […] not everyone in the company is quite as convinced to make it."
Of course you should trust our long time Top-Trusted Japanese source ;) .
Now, the Medium Format rumor is for sure very exciting, but I'm afraid that such a camera will be too expensive, at least for me. So I'll happily stuck with my amazing APS-C cameras and phenomenal Fujinon lenses.
But what about you? Are you interested to purchase a Medium Format Fujifilm Camera with interchangeable lenses? And if yes, how much would you pay for it?
So here is the Poll… and it is for sure one of those polls, Fuji will discuss at the next management meeting ;) . So feel free to give your honest feedback and let Fuji know.
stay tuned on FujiRumors for more updates,

Fuji X Forum, Facebook, RSS-feed and Twitter

Loading ...

Loading ...
Fujifilm X-Pro2: USA: BHphoto – Win $1,699 by pre-ordering at BH via FR** / AmazonUS / Adorama / EUROPE: AmazonDE / AmazonUK / WexUK / PCHstore / AmazonITA* / AmazonFR* / AmazonESP* /   AUSTRALIA: CameraPro
* pre-order available in any moment
** pre-order the X-Pro2 (body or kit) at BHphoto using the FujiRumors shoplink and you'll already have entered the sweepstakes. The lucky winner will get an Amex gift card pre-valued at $1,699.00. By joining this Sweepstakes, you agree with the Full Terms and Conditions. More detailed description of the Giveaway here.