Photozone XF 23mm F2 Review… & More (Fujinon Lenses Zone)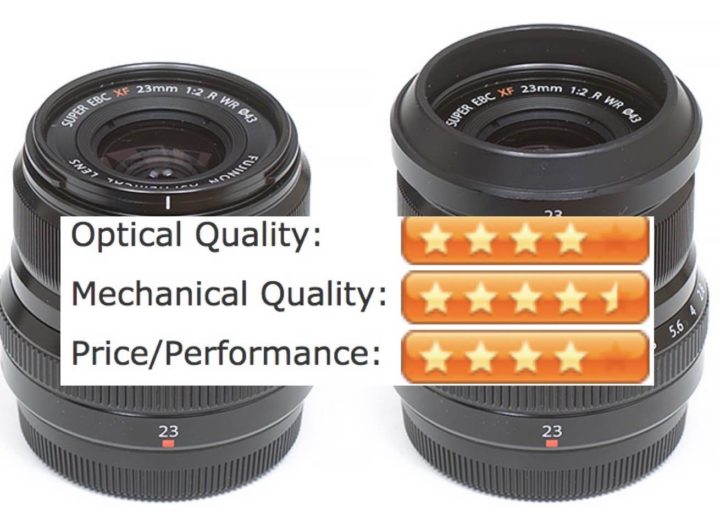 Fujinon Lenses Zone

Photozone tested the one Fujinon lens, that made all the other X-mount lenses useless: the Fujinon XF23mm F2. :) .
Their conclusion:
"The Fujinon XF 23 f/2 R WR is a nice little prime with lots of strengths, but some weaknesses, too. The build quality is very good, except for the included plastic hood. Apart from that, the lens feel sturdy and solid, but remains compact and light-weight. AF is very fast and virtually silent.
Sharpness is impressive across the whole frame. Image distortion and lateral CAs are well controlled.
Vignetting is very high, though. Autocorrection takes care of that to a good part, however this kind of software correction doesn't come for free and can lead to visibly higher noise levels in the image borders and corners.
Bokeh is ok, but not great, however many wide-angle lenses struggle in this regard.
In summary, the lens delivers very good and solid performance and thus deserves a 4-star rating"
Read the whole review at photozone
Fujinon XF23mmF2 WR: BHphoto, Adorama, AmazonUS