Photons to Photos: Fujifilm GFX 50S vs Panasonic S1R Dynamic Range Results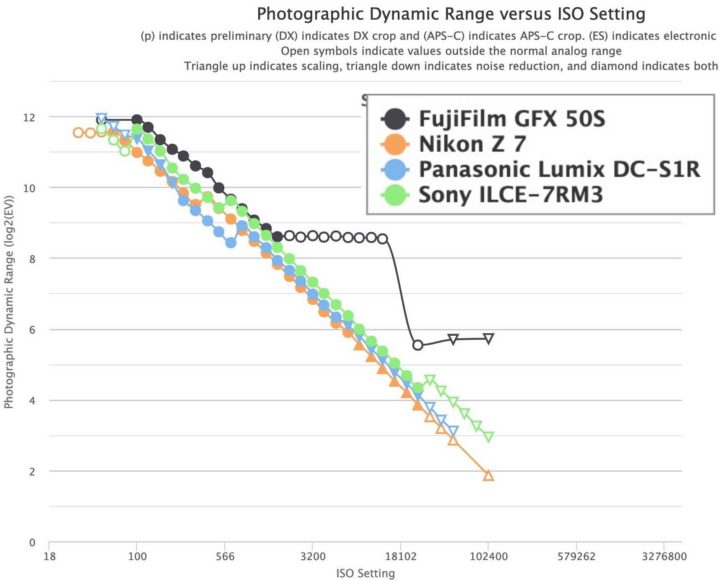 Photons to Photos added the Panasonic S1R full frame camera to their database, and you can now compare it to all other cameras, including the Fujifilm GFX 50s and GFX 50R. You can manipulate the chart here.
When it comes to maximum photographic dynamic range, the Panasonic S1R is slightly better than the Fujifilm GFX50S.
Follow FujiRumors on Facebook, Instagram, RSS-feed and Twitter
RUMOR, NEWS and COMMUNITY
Fujifilm GFX facebook group
Fujifilm GFX facebook page