TCL-X100
AmazonUS (Japan import) / wexUK. The silver lens here and the black lens here.
– Antoine B: "And for whoever is interested in buying the TCL-X100, I would definitely recommend it! it is a wonderful addition to the X100s and brings the same IQ as in the two other available focal lengths (23mm and 19mm). Here are a series of test shots in various conditions."
Fujifilm X-E2 with firmware 2.00
– Fuijifilm X-E2 firmware upgrade 2.00 is major for me at stanleyleary: "The firmware update Ver. 2.00 from Ver. 1.20 has made a huge difference for my experience when it comes to focusing. While no where in the information about the changes is the focusing improvement mentioned—I noticed a quite considerable better performance. […]  Now the camera was no longer hunting and the moments were much easier to obtain. […] Fuji is doing what other manufacturers are afraid to do because the other manufacturers fear loss in sales. For the most part the firmware upgrade makes the differences between the X-T1 and X-E2 minor and makes me want another X-E2."
Fuji X-T1 – Why does it get more use than my Canon 5d3?
– Paul Richards: "Hello Patrick. I am a professional wedding photographer in the UK and I have just posted an article on my site regarding my use of the Fuji X system in my work and personal life.  Hopefully it interests you enough to feature it on your excellent site. Here it is! Thanks for all the work that you put into Fujirumors, it is a brilliant resource." From the article:

"I'm using Fuji X cameras more and more for both personal and professional use, here's a few reasons why the [shoplink 13457]Canon DSLR's[/shoplink] are spending more time on the shelf than ever before: Lens quality […] Gorgeous Images […] Form Factor […] I love EVF's […] Form Factor Again […]" Read more here!
Fujifilm X-T1
[shopcountry 21553]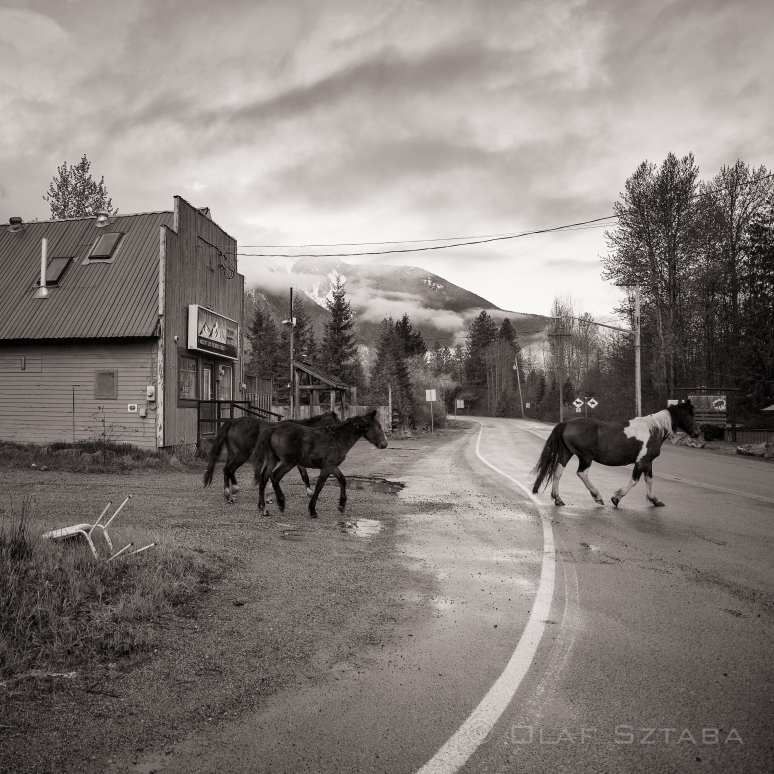 – In the Footsteps of Gold Prospectors with the Fuji X-T1 and X100S at olafphotoblog: "Fuji X-T1 and X100S worked wonders during the trip. We were glad that the Fuji X-T1 is a sealed camera, given the dust we had to operate in during this trip. This trip reminded us how good the XF 14mm F2.8 lens is. Many of you ask us about the choice between the latest XF 10-24mm and XF 14mm. Both are very capable lenses. It is a matter of preference. If you are a hard-core landscape photographer you need to go as wide as possible, therefore, XF 10-24. We shoot with the XF 14mm and we love its smaller size and prime qualities."
– Kartal Kendirci: "I just wanted to share; how X-T1 well performanced on continious autofocus. X-T1 + XF 35mm, f/1.4, shutter 1/1000, Auto ISO 400 to 1600, D-Range 100, Color STD, Sharpness STD." See the shots here on Kartal's facebook page.
– REVIEW: Nearly Two Weeks With the Fujifilm X-T1 at macleancomms: "Will I regret selling my Nikon gear after 18 years a Nikon user? Only time will tell and I will be commenting on this is the coming months. But for now I am finding that the launch hype surrounding the X-T1 is well deserved and I for one am not regretting my decision to add one to my camera bag."
– Fujifilm Remote App. with Fuji X-T1 56mm f/1.2 lens and iPad at soundimageplus: "Knowing Fuji, this app. will probably be state of the art in about a years time when they sort it out, but it isn't yet. If Fuji is your only option and you want to explore the possibilities of wireless remote control on a tablet or phone, then I have to issue a warning that you need to be prepared to experience some frustration, particularly if like me this is all pretty new to you. However, when I've got the time to cope with the less than optimum interface of the app. I will try it again, because as I think you have seen, there are some rather good results to be obtained. And the thought of shooting some tethered stills and video with those gorgeous Fuji lenses is something that even the clunky Fuji software can't stop me anticipating."
– Ian Norman: "Hey Patrick,  Again, thanks for Fuji Rumors, I visit daily and enjoy every post. I've been using the X-T1 extensively for the past couple months (got it on release day) and I've posted all my thoughts about this great little camera on my website: http://www.lonelyspeck.com/fujifilm-x-t1-review/ I don't really see myself returning to DSLRs ever again and it's because of the X-T1.  I thought the other Fuji shooters on Fuji Rumors would enjoy so feel feel to re-share the review. It's been in my hands from California to Norway to Germany and has taken some amazing photos. Check out some of the astrophotos in the review and check out the attached.  Also, check out my lens recommendations for Fuji X shooters for astrophotography: http://www.lonelyspeck.com/best-lenses-for-milky-way-photography-fujifilm/ Hope all is well!"
– Not really a surprise: the X-T1 is better at high ISO than the [shoplink 17516]OM-D E-M1[/shoplink]. In case you need a further proof, see the comparison shots at photographylife.
– Accessorizing the Fuji X-T1 and other X cameras at aboutphotography: "A major appeal of mirrorless cameras has always been their small size. Adding accessories that bulk the camera up could be considered as going against the grain. On the other hand, a camera like the X-T1 has moved the X system into a serious professional usage category, and certain accompanying accessories are going to be necessary in order to extend its usefulness."
– tbray first impression of the X-T1 here: "The X-cameras in gen­er­al have great lens­es and the X-T1 in par­tic­u­lar has about-as-good-as-it-gets aut­o­fo­cus and maybe the best viewfind­er in the world at any price."
– X-T1 in the studio at f-sunny: "The final results from the studio test confirmed that the X-T1 was more than up to the task, and in fact provided a preferable image output to my previous standard (Canon 5DII). The 56mm f/1.2 is a class leading portrait optic – beautiful bokeh wide open, and true and sharp stopped down."
– Cinematic/Film Noir at Clifton House with the Fuji X-T1, 23mm, 35mm and 56mm Lenses at richardhurstphotography.
– Romancing my FujiFilm XT1 – Kai Iwi Lakes at bokeh-monster: "The isolated, clean, untouched and hollywood picture perfect surrounds are nothing short of romantic.  The perfect place to grow and mature my relationship and trust in the FujiFilm XT1. Side by side, hand in hand, we waited, watching the light dance over the coarse sand and spill through the reeds producing some very dramatic imagery."
– Fujifilm X-t1 in London and Paris – a review at jeffseltzerphotography: "While the experience with the X-T1 was overwhelmingly positive, there are a few negatives worth mentioning…the first is potentially a big deal to some photographers."
– Chris Knight: "I've just come back from a trip to Cambodia and Thailand, I've done a follow up piece and have included a fair amount of pictures taken with various lenses and setups." Read and see more at fstoppers: "Inside the bag were the ND filters and their case, lenses (a Fuji 23mm, 56mm, 55-200mm and Fuji's new 10-24mm), cards and batteries."
– The perfect formula at joshmcleodphotography: "There is not a whole lot to say except this was a dream shoot. The more I shoot with the Fuji X-T1 and the 1,2/56mm lens the more it WOWS me…. amazing Image Quality, fantastic ergonomics, fast and accurate auto-focus and lightweight."
– Aleksei Isachenko: "Hi, Patrick! I've got my X-T1 at March, 19-th and is using it for more than a month in my everyday job. So I'm impressed with this camera and wrote a review (in Russian, but I'm sending you the link to Google Translator page)"
– Or wedding photography for a non-wedding photographer at doncraigphoto: "The entire wedding was captured with Fujifilm cameras and lenses. Portraits were shot with the X100s and X-T1 fronted with the XF56mm lens. Group shots, the ceremony and reception were captured with the X-T1 and X-E2 and XF prime lenses. I used off-camera flash and the X100s (yay, fast sync speed) for one portrait and I shot with on-camera flash on the X-T1 and X-E2 for all of the indoor shots."
 Zeiss Touit 50mm
Pre-order at Adorama and BHphoto
– German review at stockografie. Daniel also provides the link to the google translated English version. His Flickr sample set can be seen here.
– Review about the new Touit 50 mm 2.8 mm in Macro distances with fujifilm flash and comparing with Canon 100 mm 2.8 Macro with two different flashes at hoseito in Spanish here (translation).
 XF 56mm f/1.2
[shopcountry 21554]
image courtesy: sabinoparente
– Fujinon XF 56mm f1.2, my first impressions and samples from Japan at sabinoparente: "At the end of the day, this is now my favourite fuji lens, the state of the art of the entire X system!" If you want to read which places he visited in Japan, the impressions and feelings he had during this 3 weeks travel, check out his post here.
– Marvin Kleinemeier: "Hey Patrick, you once posted some of my stuff in the readers section. Since then I had about 30 Portrait Shootings with my X-Cameras. I updated my portfolio today, which now completely features X-Camera-Photos: http://rum-diary.net/ausgewaehlte-arbeiten Mostly shot with the 35mm some with the new 56mm lens."
– Laurent Bourlier : "Hi Patrick, finaly received my 56 mm 1.2. Really happy with it. You can read  first impressions here ( in french) at laurentbourlier (translation)."
– Quick Review of the Fujinon XF56mm F1.2R at macleancomms: "I only had this lens for a couple of hours but once again Fuji is threatening to empty my bank account because the 56mm f1.2 has now been moved from my 'would like' list to my 'I must have' list!"
– Mighty Men of Valor | Fuji XF56mm 1.2 R at leighmiller: "I'm sharing some recent work shot with the Fuji X Cameras and the new XF 56mm 1.2 R lens. If you shoot portraiture and have an ILC Fuji camera body, you must have this lens in your bag. These were shot with 100% natural light"
image courtesy: Marvin Kleinemeier
XF 10-24
[shopcountry 20414]
 – Three days walking through the Cinque Terre with the Fuji X-T1 & XF 10-24mm f/4 at mirrorlessons: "To me, the EVF is certainly one of the major selling points of the X-T1, especially for someone coming from DSLRs and optical viewfinders. […] The quality of the [shoplink 20414]XF 10-24mm[/shoplink] was certainly the most positive surprise of our three-day trip with this Fuji combo."
X100S
[shopcountry 12883]
– More Streets of Dublin at gaborimages: "So, back to the streets of Dublin with my little friend the Fuji X100s. Dublin is an amazing city, there is always something happening and it's full with interesting places and people. There is no bad time to go for a photo walk, you just have to grab a camera and do it. The more I do street photography the more I love it."
– Guillaume de Conihout: "Hello, thanks a lot for your website. If it's of interest, please have a look to my selction of Fuji x100s for 2013. Hope you'll like it. Best https://www.facebook.com/conihout".
– The Cliffs of Moher by kollinodannel.
X-PRO1
[shopcountry 12882]
 – Sebastian: "Hi Patrick, Every day I follow your updates and quite frankly, FujiRumors is my place to get the fresh news. I am a proud X-Pro1 user and I've added 2 legacy Manual Focus lenses to by photo-bag. I have a Pentacon 135mm F2.8 M42 mount and a Helios 58mm F2.0 M42 mount. The Helios uses the same optical formula found in the Carl Zeiss Biotar 58mm F2.0. I just wanted to share with you and your readers/followers some of my photographs that were made with my MF lenses, especially the Helios 58mm F2.0 – which is a keeper. The colors and the sharpness are incredible, for a lens of such age. Thank you for your great job!" Flickr / Facebook /500px /
– Vivid Sydney 2013 – Street Fashion Reportage-Style with the Fuji X-Pro1 at streetfashionsydney.
X100
[shopcountry 15293]
– Fuji X100: Into darkness with the B+W 093 filter at themachineplanet: "We have been in dark places with an infrared-converted X100. Sometimes these dark places have been in bright sunlight; it's just that what the camera sees is another world, defined by light humans can't see."
lenses
– Fuji 55-200mm – a few thoughts and pictures at paulmellingphotography: "Sure it's quite a large lens when compared to the compact nature of the cameras but it's still a lot smaller than the Nikon or Canon alternatives.  The only area I've really struggled is with moving subjects when the focus just doesn't latch on quick enough and you get a higher than expected number of missed shots."
– Joshua Khoo: "Hi Patrick, I've just invested in yet another Fuji lens, and this is one lens (the XC 50-230) that most people don't seem to talk about. So I've set out to write a personal review of it and to give some confidence to potential buyers of the strengths and weaknesses of the lens. Here's my article." From the article: "As mentioned in the beginning of the post, this lens is probably the most under-rated lens from Fujifilm, but it has every quality of it's more expensive siblings inherent to Fujifilm. If you are on a budget and looking for a high quality telephoto lens, the Fujifilm XC 50-230mm f4.5-6.7 is something you should not snub because of the aperture range."
RAW-conversion

– Impressive X-Trans Highlight Recovery in latest version of PhotoNinja at thomasfitzgeraldphotography: "I have to say that I'm using PhotoNinja more and more now. It may soon be my default go to converter for X-Trans images soon instead of my current favourite Iridient Developer. Incidentally, I've been using PhotoNinja with some non X-Trans images too recently and some of the results are really impressive, especially with Sony raw files. I'm really impressed with the development team, and it makes you wonder about how the big guys are starting to fall behind when it comes to cutting edge image processing."
Fuji Instax Mini 90 Neo Classic
[shopcountry 17593]
ephotozine review here: "Overall, the Fujifilm Instax Mini 90 is a good looking instant camera which despite its quirky proportions and awkward shutter button placing is really easy to use.  It produces vibrant prints which are just the right size for a wallet or purse, and these develop quickly. This camera is unique in the features it has, you won't find many instant cameras that have bulb and double exposure modes. The only drawbacks are the tiny viewfinder which at certain angles can be difficult to see through, and the chunkiness of the model, meaning it's best to stow it in a rucksack or handbag as it will prove difficult to fit into a pocket. It's trendy and well made so should make a great companion to those who love instant photography and will make use of the extra features this model provides."
Instax Share SP-1 Printer
Instax Share SP-1 Printer at kammah: "So do I recommend the SP-1? Absolutely. Whether you are a street photographer, an event photographer, or even a wedding photographer (as Kevin points out very well in his review of the SP-1), this little printer is a joy to use.
I really don't want to send this back to Fuji as it means that I'll have to buy my own… "