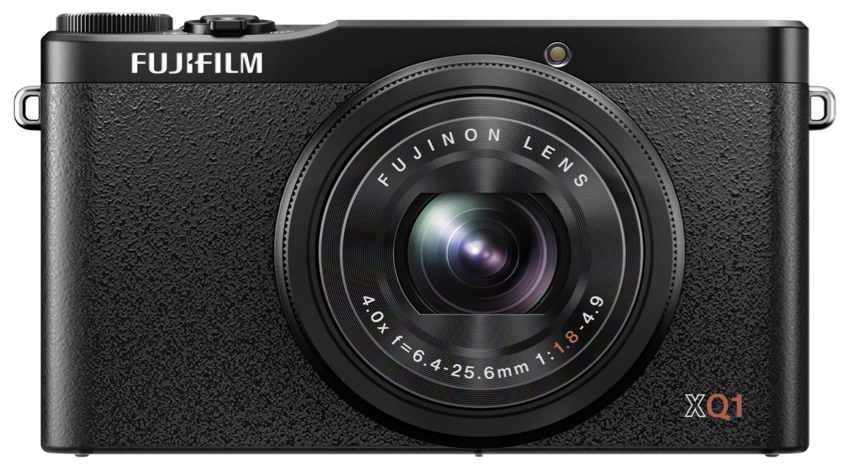 PRE-ORDER
X-E2 – USA: AmazonUS / BHphoto / Adorama / DigitalRev / Pictureline / EUROPE: wexphotographicUK / DigitalRev / Fotomundus24 GER / PCHstore /

XQ1 – USA: AmazonUS / BHphoto / Adorama / DigitalRev / EUROPE: wexphotographicUK / DigitalRev / PCHstore /
Did you know that…
… that you can support Fujirumors by purchasing your gear through the links shared on this blog? If the X-E2 or XQ1 is the camera you need, it would be a great support for this blog if you buy them using the shoplinks on FR. It won't cost you a single penny extra, but FR get's a small commission. This will help to keep the site running and allow me to continue to bring you the latest rumors, news, reviews, deals about the X-series. Thanks in advance to those who decide to support Fujirumors.
And if you own an X-series camera and want to read a lot of tips and tricks, you should consider also to purchase Rico's NEW book (print or DRM-free eBook/PDF): Mastering the Fujifilm X-E1 and X-Pro1 (use code FUJISAVES30 to save 30%!). Firstly you'll do yourself a favor, the book is really very useful, and secondly you'll support Rico's work here on Fujirumors.
cheers
Patrick (google+, facebook and twitter)
… and now enjoy another great (p)review of Rico Pfirstinger!
_ _ _
First Look: Fujifilm XQ1
Talk to Rico (open forum for questions & feedback) – Rico's Flickr sets – XQ1 Sample Images Set – Expanded X-E2 Sample Images Set –  Mastering the Fujifilm X-Pro1 reading samples (65 free pages) – Order my NEW book (print or DRM-free eBook/PDF): Mastering the Fujifilm X-E1 and X-Pro1 (use code FUJISAVES30 to save 30%!)
Size does matter: Succeeding the stylish Fujifilm XF1 point&shoot camera, the full-metal XQ1 is even smaller and more lightweight than its already very pocketable predecessor. Solidly built, the XQ1 comes in either black or silver, and it features the same 2/3″ X-Trans sensor as in Fuji's bulkier and more retro-styled X20 compact camera.
Exterior
Since many customers took issue with the manual zoom mechanism of the XF1 (and its unconventional on/off switch), Fuji equipped the XQ1 with a more conventional electronic "fly-by-wire" zoom and a standard on/off button.
The manual zoom ring has been replaced with a multifunctional "lens control ring" that can serve many different purposes. One of them, of course, is zooming the lens, so those of you who actually like to zoom in and out the "old fashioned" way can do so by setting the lens control ring to serve as a zoom ring.
In its "smart" standard setting, the control ring will assume different functions depending on which mode the camera is operating in. For example, in P exposure mode, the control ring handles the exposure shift. In aperture priority mode, you can use it to set the aperture. If you want to manually set the control ring function, you have a choice of controlling either exposure, ISO, white balance, film simulations, drive mode or zooming. In its default "smart" setting, the control ring offers even more variety, like picking an effect when in the Advanced Filter mode, or choosing a scene mode when the camera is set to Scene Position (SP).
Like in the XF1, six of the nine buttons on the back of the XQ1 have a second function layer that can be user customized. This basically gives you six different function buttons that can control any of the following features: face detection, intelligent digital zoom, ISO, image size, image quality, dynamic range, film simulation, white balance, drive mode, photometry (exposure measurement mode), AF mode, focus mode, focus area or wifi. To access this second button layer, simply press the E-Fn button.
A notable change is the camera's new NP-48 battery, which is smaller (but not less powerful) than the NP-50A batteries previously used in the X10, X20 and XF1. The battery can be charged inside the XQ1 with a simple USB connection. The camera comes with a power supply and USB cable, but you can just as well use any existing USB (aka smartphone) charger. You can also use the supplied cable to connect the camera to the USB port of your laptop, or any car/airplane charger with a USB outlet. So if you travel with your smartphone or laptop, chances are you can save weight and space because you don't have to bring an extra charger or power supply specifically for your XQ1. Of course, those who prefer to charge their batteries outside the camera can always purchase an external Fujifilm or third-party charger.