New Square Instax Film to be Announced at Photokina!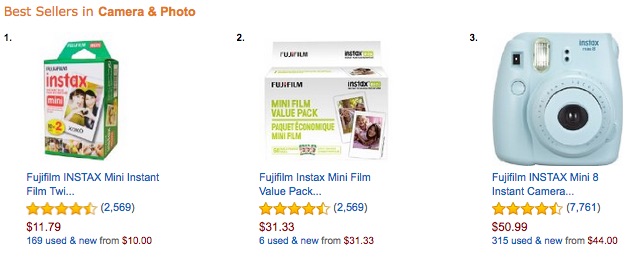 it's years now, that Fujifilm Instax Products dominate the OVERALL Photo Ranking at AmazonUS
Square Film
The investment in the Instax World continues… and that's no surprise, since this is where Fujifilm makes most of its money in the imaging division. So, after the recently announced monochrome Instax film, Fujifilm has one more interesting addition in the pipeline: a new Instax Square Film!
The Instax Square Film will be announced at Photokina (or better, on the 19th, at the press conference before Photokina)
cheers

Fuji X Forum, Facebook, RSS-feed and Twitter