New "Fujifilm XF 27mmF2.8 II" listed at Spanish Store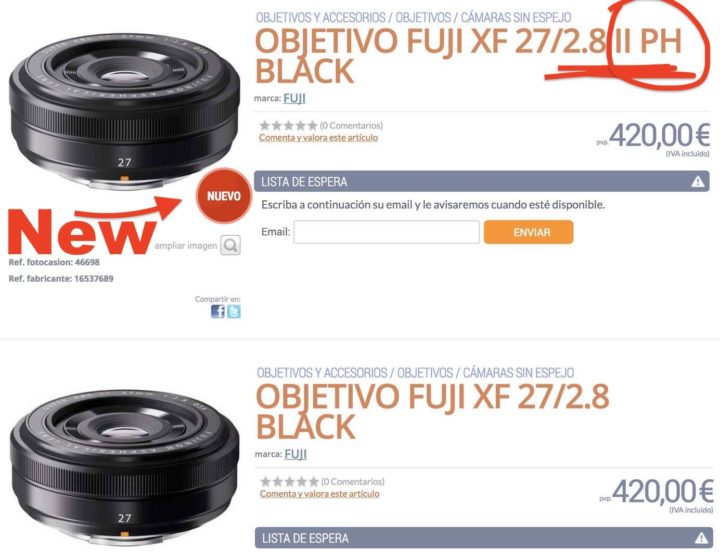 Just yesterday I reported, how several stores are saying that a new XF 18-135 and XF27mm are coming.
Well, here is another one.
A Spanish FR-reader told me that his local store is listing both, the classic XF27mmF2.8 and a mysterious New XF27mmF2.8 II PH.
The specs listed at the store for both lenses are identical (so evidently copy & paste from the original 27).
Maybe all this means nothing… or maybe where there is smoke there is fire ;).
Anyway, wouldn't it be nice to have a XF27mmF2.8 MK II with aperture ring, just like Fujifilm's first XF27mm mock-ups displayed at official events years ago?
The American West & Route 66, shot with a Fujifilm X-T20 and a XF27mmF2.8 pancake lens at Rico's flickr here…. I wonder if it's the Mark I or Mark II :-)
take care, fellow Fuji shooters… and stay tuned for updates

Facebook, RSS-feed and Twitter