New Fujifilm X-T20 Firmware Ver. 1.02 is Out (but Not Yet for Official Download)… Other Fuji Cameras to Get New Firmware, too?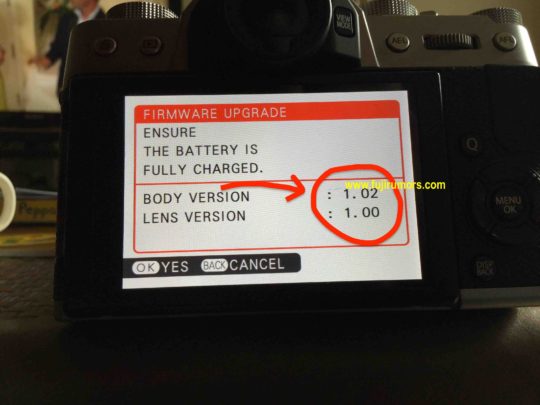 There is a new firmware update on the way for the Fujifilm X-T20 (and maybe for other Fujifilm cameras too?)
A FR-reader just received back his Fujifilm X-T20 from repair, and he saw that his Fujifilm X-T20 has already firmware 1.02 installed (latest official version is 1.01).
When will Fujifilm release firmware 1.02 for every X-T20 owner?
As we told you earlier today here on Fujirumors, Fujifilm will have a big Fujikina event on September 7. That could be a good date to release the latest firmware update for X-T20… but I have no rumored date for now.
What we have seen in the past, is that Fujifilm usually releases updates for several cameras on the very same day, so I wouldn't be surprised if also other Fujifilm cameras will get an update. But also in this case, just a speculation of mine.
Anyway… whatever comes, I'm 100% focussed to give you guys the fastest udpates, the most reliable rumors and the freshest news in the Fuji world.
*** The fact that Fujirumors is consistently the first to break the news and rumors, is only made possible thanks to your support. By sharing with FR, you allow me to keep the entire Fuji World up to date (and excited) in real-time. I couldn't do all this alone, so thanks so much for your help… and feel free to keep up sharing… I can't wait to see what you guys spot next :)
And if you want, Fujirumors is also on Facebook, RSS-feed, Twitter
Follow also the
and don't forget our