New Fujifilm NP-W126 Mark2 Batteries Coming !!! (Trusted + Anonymous Source)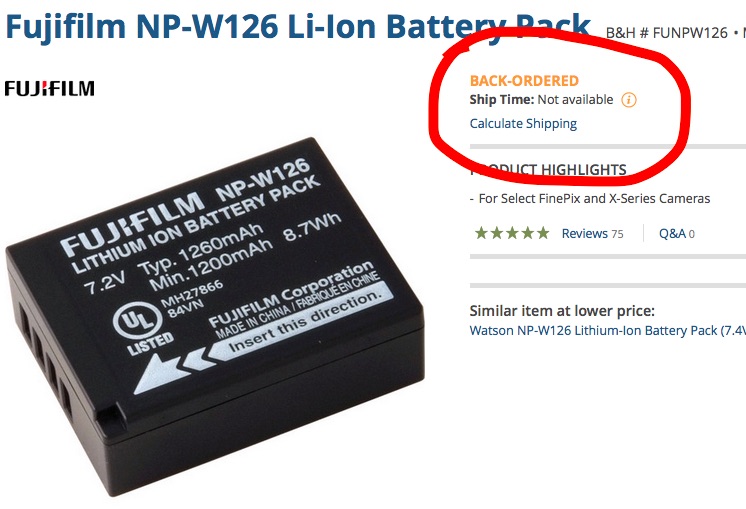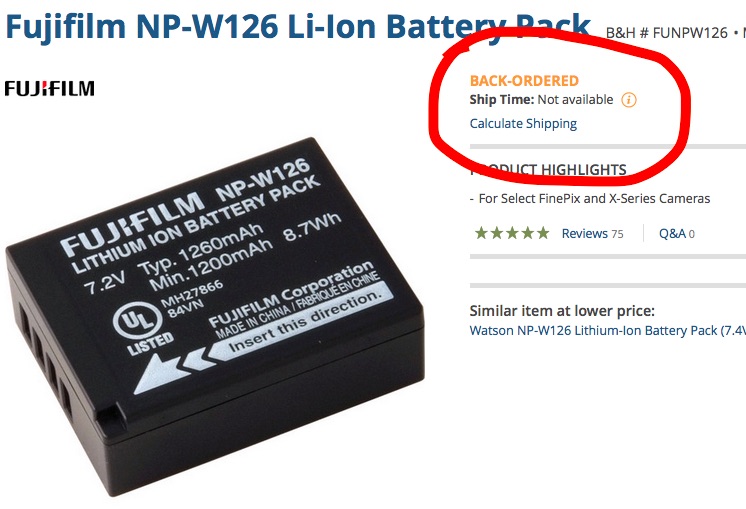 According to a trusted & also an anonymous source, Fujifilm will launch a New Version of the current NP-W126 batteries.
I don't know if this is the reason, why currently the NP-W126 is marked as Back-Ordered at BHphoto, while AmazonUS just says "usually ships within 1-4 months". You can still find it on Adorama, but for ridiculous $100!
Message to the anonymous source: feel free to contact me again via rumor box, using a nick-name and sharing again some details from your previous message, so that I know it's really you, or you can also contact me via email so that we can interact (you can create a fake email account, if you feel more comfortable).
cheers

Fuji X Forum, Facebook, RSS-feed and Twitter