New Fujifilm NP-70S Battery Registered – Not for X or GFX Series Cameras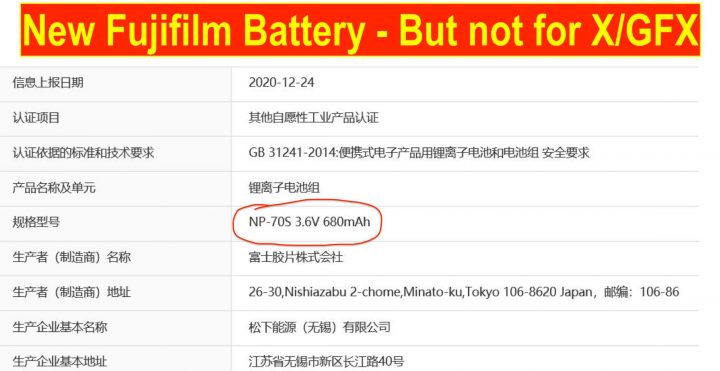 Nokishita spotted the registration for a new NP-70S battery.
Fujifilm's unreleased battery "NP-70S" has been registered with an overseas certification body. The nominal voltage is 3.6V and the capacity is 680mAh
It's a refresh of the original NP-70 battery used on Finepix cameras.
Other batteries used on X and GFX cameras are:
via nokishita
Join Our Owners Groups
Join Our Facebook Pages