New Deals Fujifilm X-T4 (with Lens), X-S10, X-T30, X-T3 in Europe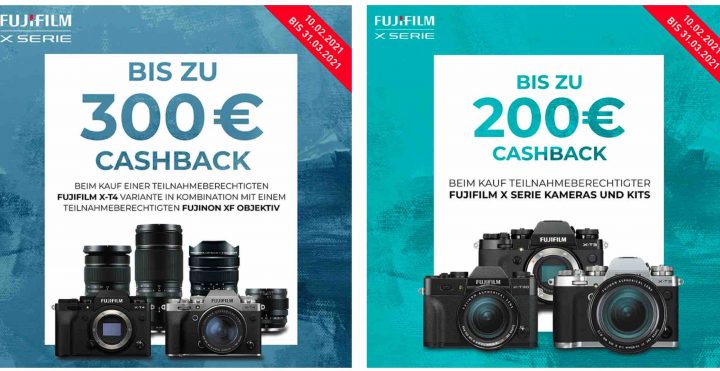 New Fujifilm cashback deals have started all over Europe.
Down below I will list the deals for Germany, Italy and UK. Note that only UK offers a rebate on the X-S10 as well as a nice trade-in deal for GFX100S purchase.
Also, in UK the deals with X-T4 are cashback deals, whereas the ones on the X-T3, X-T30 and X-S10 are instant rebates.
You have to purchase via official Fujifilm retailers. Amazon is included in the list of authorized dealers for Germany and Italy, but you must make sure that the gear you buy is shipped and sold by Amazon, and not from marketplace sellers. Amazon is not included in the official retailer list for UK.
Once you get your gear, you can claim your money back at the Fujifilm connect website here for Germany, here for Italy and here for UK.
GFX Deal in UK
Fujifilm UK decided that it's time to get rid of your full frame gear and offers you £450 trade in bonus (on top of the trade-in value of your FF camera) if you purchase the Fujifilm GFX100S. You can also trade in other medium format gear (full list below).
And not only that.
If you buy the Fujifilm GFX100S, you'll get the Fujifilm BC-W235 dual battery charger for free or a free NP-W235 battery.