Nauticam NA-GFX100 Underwater Housing for Fujifilm GFX100 for $12,000 – Free Shipping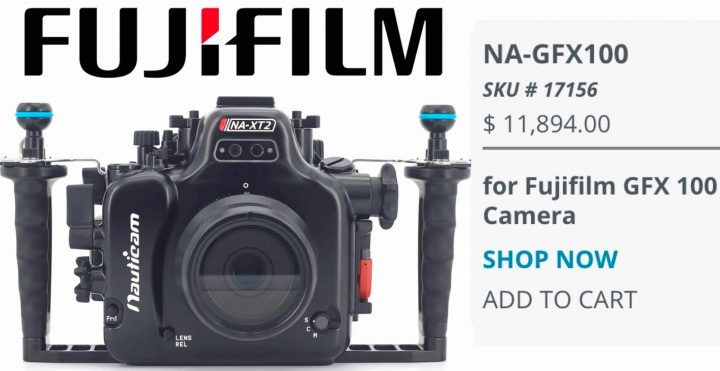 Nauticam is already offering several underwater housings for Fujifilm mirrorless cameras.
Nauticam NA-XH1
Nauticam NA-XT2
Nauticam NA-XT3
Nauticam NA-GFX50S
Now they also released the Nauticam NA-GFX100 underwater housing for Fujifilm GFX 100. You can find it the official Naticam website.
The GFX Community
Follow FujiRumors: Facebook, Flipboard, Instagram, RSS-feed, Youtube and Twitter