miXed zone: XF90mm Review at Riflessifotografici :: From Nikon to Fuji :: How to make Great Music Images & more!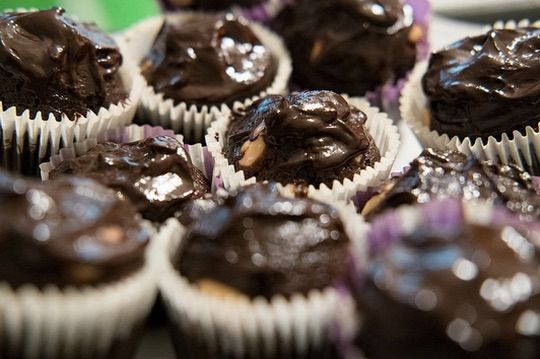 XF35mmF2
USA: AmazonUS / BHphoto / Adorama / EU: AmazonDE / PCHstore / AmazonUK / AmazonITA /
By FR-reader Tomas:
I made a few sample images, shot mostly wide open or stopped down to 2.8 showing bokeh, sharpness and edge performance. https://flic.kr/s/aHskmPmif6. The photos has been shot in raw and I did not do any editing except improting to lightroom and publishing to flickr.
The sharpness is great at 2.0 and awesome at 2.8, no need to stop it down more. This applies across the picture. Bokeh is good, great for street photography, good enough for portraits. One thing that ppl tend to forget is that this lens minimum focus distance is only 35mm so you can get very close and that way manipulate the DOF to compensate the max aperture which is just f2.0.
The lens price is a steal for what it is.
The size and weight? Barely noticeable, feels like a little bird that you can hide in your hands.
The standard lens hood is this time plastic, which I didn't like at the beginning and was searching for a metal replacement. But it's really minimalistic, keeping the profile of the lens as small as possible and not obscuring the OVF on my XPRO1. So although it's plastic I'll probably keep it.
Images at https://flic.kr/s/aHskmPmif6
Up Close & Personal with the Fuji XF35mm F2 at f16.click / Shooting with the 50mm Focal Length at mattmccordphotography /
1.4x Teleconverter
USA: AmazonUS / BHphoto / Adorama / EU: PCHstore / AmazonITA /

XF1.4X Teleconverter: Second Look – Camel Racetrack Dubai at bjornmoerman / Thoughts and shots at losingit /
XF90mmF2 WR
XF90mmF2 review at riflessifotografici
"till today I am still astonished at how Fujinon is able to make all these high quality lenses."
Natural light portraits Fujifilm X-T1 and Fujinon XF 90mm f2 at Ilko Allexandroff youtube /
X-T10 (vs. X-T1)
45 minutes with the Fuji X-T10 at addicted2light / Fuji X-T1 VS. X-T10 the nagging & 'deep down' differences at Theoria Apophasis youtube /
Fujifilm X-T1
NASCAR Championship Weekend at Homestead Miami Speedway at alexsopchak / Abu Dhabi at bokeh-monster /
X100/S/T + TCL/WCL
Catching life's details with the Fuji X100S at ojodepiedra / Tha Kha Floating Market: environmental portraits at jakubpuchalski / Mdina Malta with the Fuji X100S at scottliddell / Hands on the X100T at photographystatistics / Fuji X100T – Reconnecting the past at haoyuanren
other X-series cameras
X-E2 Vs. A6000 in Polish at kartkazpodrozy (translation) / X-Pro1? A good call at dearsusan / X-E1: Mississippi River Basin Model – continuing decay (RAW files processed in Photo Ninja) at worldofdecay / 23 days in Europe: Adventure and Travel Photography with Fujifilm X-E2 and GOPRO By Danielle at dragplus /
Lenses
X-mount lenses
The Fuji X Daily Carry Part II: 2 or more Lenses at eyebeamimages /
Travel X / Switch to the X / Fuji X for Weddings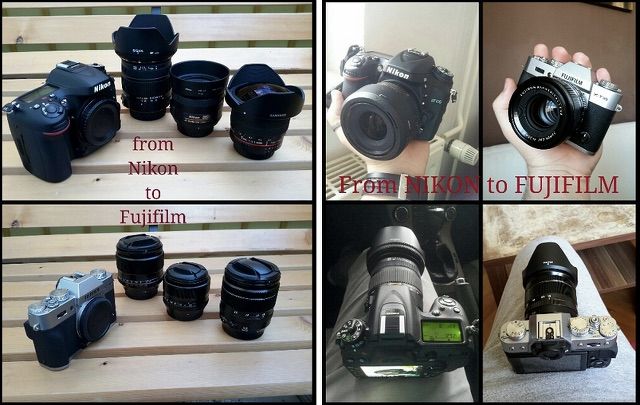 From Nikon to Fuji: The switch of FXF member Vedox
Jpeg / RAW / Converters
1-2-3 HDR: Adobe Lightroom CC at leighmiller / Fuji X series JPEG files at nigelrumsey / Fuji X-Trans Raw Conversions–Which is best Lightroom or Capture One at paulcaldwellphotography /
Acessories / Flash / Bags
Strobist video: Dancer Stroboscopic shoot using Fujifilm X-T1 at Ilko Allexandroff youtube / Fuji X-T1 photoshoot, with Pocket Wizard TT5,TT1 and AC3 with off camera flash at imagemakers-pg
a bit of everything

eBook: Get in The Loop: How To Make Great Music Images: How to get started, to prepare, what to bring, what to put in the bag, contracts and 46 images analysed incl. tech details… and all with X-series gear :)
Have you sometime felt that you have nothing to shoot? at ivanjoshualoh / Industrial Landscapes – Part I at olafphotoblog / LA based celebrity photographer Ren and his X100/T cameras at haoyuanren /
Barcelona Honeymoon Adventure at vopoku