miXed zone: XF 16mmF1.4 Impressions / Enable Classic Chrome for X100S / Video X Tutorials / Iridient vs LR and MORE!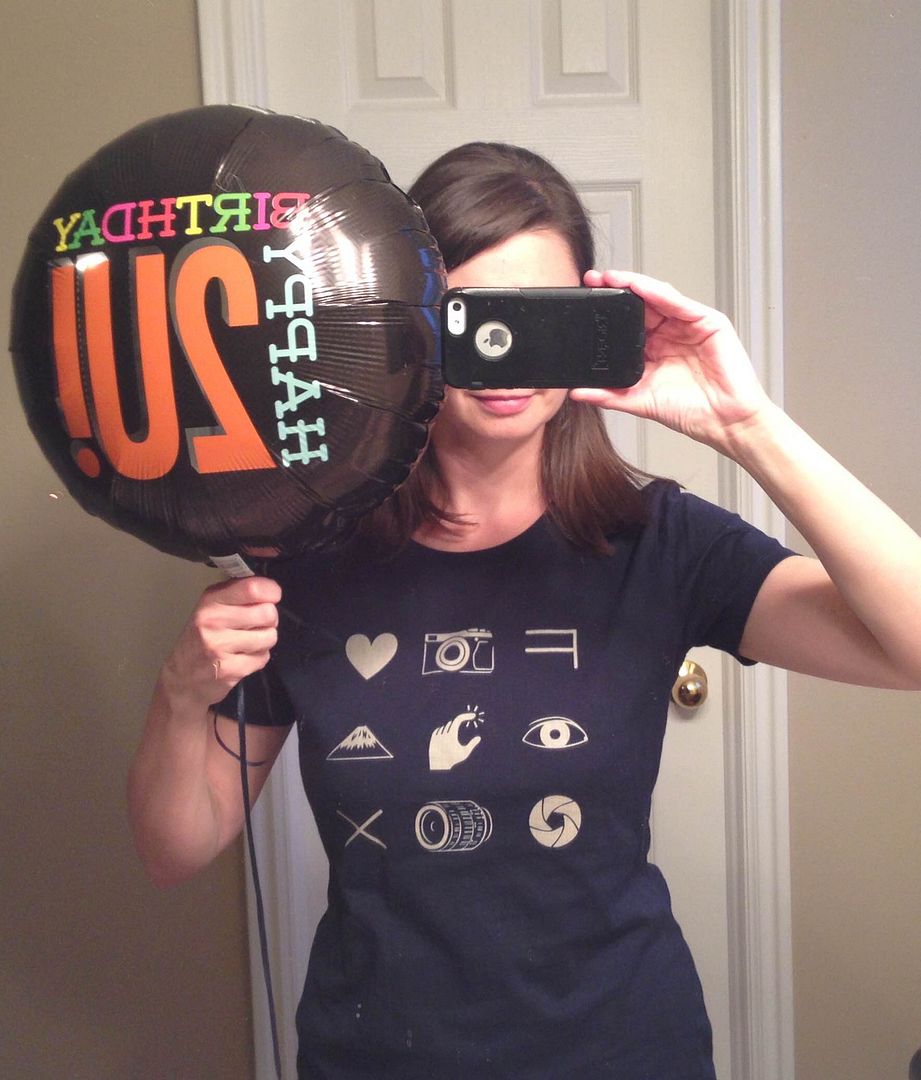 Thanks a lot to X-shooter Evelyn for you birthday wishes… and for getting a Chartiy X-shirt :)
FUJI X-SHIRTS available here in USA and here in Europe & CO.
_ _ _
At the moment, one of the most liked images at the X-shooter facebook zone
shot taken by Michael Steverson
check out more here
Keep up voting and sharing your absolute favorite X-shot… and here is how to do it:
1) SHARE & DESCRIBE: go to the Fujirumors facebook timeline and submit your favorite X-shot (and a short description) in the timeline by selecting "Photo/Video" .
2) VOTE & COMMENT: All the images will be displayed at the Fujirumors facebook photostream. You can vote & comment the images there.
_ _ _
XF 16mm F1.4
PRE-ORDER (and Support FR): USA: BHphoto / AmazonUS / Adorama / EUROPE: WexUK / PCHstore

And a MUST READ in these days is Rico's FIRST LOOK at the XF 16mmF1.4 (German Version) / Picture samples and first thoughts at prophotonut / More samples by Ben Cherry's at fujifilm-blog /
TUTORIALS
Live tutorial: Portrait photography with Bert Stephani
_ _ _
Live tutorial: Street photography with Matt Harton youtube
_ _ _
X100/S/T + TCL/WCL – X100S & CLASSIC CHROME

USA: BHphoto / AmazonUS / Adorama / EUROPE: WexUK / PCHstore / AUSTRALIA: CameraPro
Fujifilm X100S Classic Chrome Enabler at ishootyou
Time to Play: or:Hacking your x100s files to enable Classic Chrome at mickservodio / Dalia, Portraits with Fuji X100t and TCL-X100 teleconverter at alessandromichelazzi / The Fujifilm X100t Review at henrysmithscottage / How I Use Black Tape on My Fujifilm X100 for Street Photography at petapixel / My Fuji X100T and the NYC Easter Parade at icemanbaldy / Dalia, Portraits with Fuji X100T and TCL-X100 teleconverter at alessandromichelazzi / Fuji X100T: Ch-ch-changes (from the X100) at themachineplanet / X100T Fuji's finest pix to date at nafisa / The Gear that I Use: The Fujifilm X100T at henrysmithscottage / Fuji X100T long(ish) term user report at tobinators / X100T Video Review at Ralfs Foto-Bude / Fuji X100T & iPhone Field Workflow at Geeks Life youtube / Fuji X100S First Impressions at russell-pritchard / The Oval with Fuji X100S at russellpritchard /
Fujifilm X-T1 + Graphite X-T1
[shopcountry 21553]
Exit Nikon, Hello Fuji at the French site photorectoverso (translation) / Head To Head – Fuji X-T1 And SONY A7 II at soundimageplus / 3rd video episode using the Fuji X-t1 for video and photo's at Fujilicious Litrato Images / Embracing the Abstract. Creating images in the mind… at fujixsystem / FujiFilm X-T1 & X100s – Weddings, Portraits & Engagements with two mirrorless marvels at caveiraphotography / Chicago and the Fuji X-T1 at colinfindlay / New York Street Photography with the Leica M 240 & Fuji X-T1 at yorkplacestudios / A Foggy Easter Morning with the Sony A7 II & 16-35mm and Fujifilm X-T1 & Touit 12mm at mirrorlessons / Tomas converted from Nikon to Fuji (X-T1 + lenses). Check out his beautiful Morocco Gallery on his Flickr here / Fujifilm XT-1 Notebook at leighmiller and X-E2 Notebook here / Early morning with the Fuji X-T1 at paulmellingphotography / Living Museums: A journey back in time to the grimy, gritty life in the Black Country between the wars at macfilos / Fuji X-T1 Advanced function at imagemakers / X-T1 + 56mm: Colours of Silverstone at macleancomms / 12 Months With The Fujifilm X-T1 at macleancomms / Switzerland with the X-T1 with the 14, 23, 56 and 50-140 mm at jonasjacobsson / X-T1 Issue; Has Anyone Experienced This? at thewanderinglensman /
other X-series cameras
Should you still buy a Fuji X-Pro1? at daveyoungfotografia / Fujifilm X-A2 Review at ephotozine / Around the World with Fuji-X series (X-Pro & X-E1) at steveschwarz / Fujifilm X-A2 Digital Camera Review at cameras.reviewed / Fujifilm X-A2 at pcmag / Converting an X-E1 to Infra-Red at shuttercount / A Review of The Fujifilm X-M1 Camera at kisty / Fuji X-A2 review at techradar / Hà Nội Color, Exposure, Leica M9 & X Pro1 at thetravelphotographer /
lenses
X-mount lenses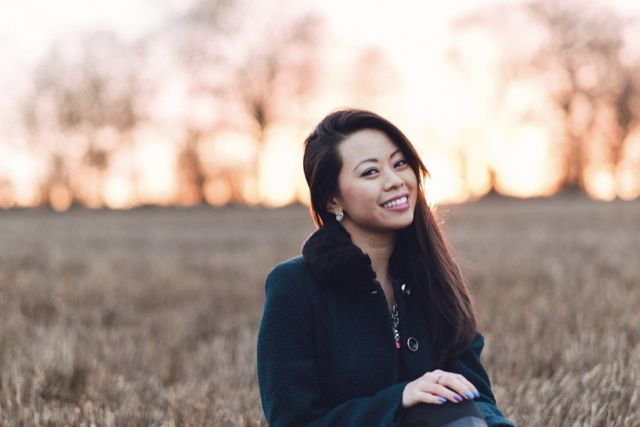 Fuji XF 56mm F1.2 First Impressions at vopoku
16-55 Review at the Spanish site quesabesde (translation) / First thoughts on the Fujinon XF16-55mm F2.8 at Fujifilm Australia / XF16-55mm F2.8 R LM WR shooting report at yodobashi (translation) / Comparison Fuji XF35mm vs Canon EF50mm in Spanish at Kamandula (translation) / Fujinon 10-24mm Review at jorgefm / Fujifilm Fujinon XC 16-50mm F3.5-5.6 OIS II at pcmag / A Modern Classic – Fuji XF 23mm f/1.4 R Lens at mirrorlessminutes /
other lenses / Adapter / Extension Tubes

Canon FD to Fuji X mount adapter at dc.home (translation) / The Tale of Two Touits – Part I – Zeiss Touit 12mm Review at mirrorlessons /
Switch to the X

Shooting PRO with Mirrorless Cameras (from Canon to Nikon) on youtube
RAW-conversion
Iridient Developer vs Lightroom – A Detailed Comparison at alikgriffin / My final thoughts on Capture One Pro 8 and Fuji X-Trans Files at 13thfloorphotography
a bit of everything

Extensive Fuji X Motorsport Shooting Guide at chrisharrisonphotography / NEW BOOK: Outdoor Action and Adventure Photography (ots of stuff in there shot with my Fuji X ) here at AmazonUS / My Love Affair with Fuji – An Instax Believer at 13thfloorphotography / A discussion around one of the reasons I shoot Fuji X-Series cameras at Rediscover Film youtube channel &Fuji X-T1 firmware 3.10 always at Rediscover Film youtube channel / Interview with Marco Larousse, Street and Fine Art Photographer at photographio / 3 Dudes, 3 Bikes and 3 Fujis at danbaileyphoto / Xpert Advice: Overpowering the Sun Using a Leaf Shutter thephoblographer /
FEATURES / FIRMWARE WISHLIST
Mike: "Not a rumor, but a question to share. As I continue to use the X system as my only tools, I find that the main downfall to the X-T1 for fast motorsport work is the lag in the viewfinder when shooting CH, when you pause, you loose your target. What do your readers think of adapting some sort of Sport Finder to the shoe? This could eliminate the problem of loosing and regaining your target. This problem does not exist with the 100 series or the slower XPro1, as there was the ability to view a pass-thru in the viewfinder with those. What do you think? Worth passing on to your Fuji contacts?"
LeFred: "Hi Patrick! You made a poll about a monochrome sensor. There is another feature that would make an X-Pro2 or any other high-end camera stand out : Eye Controlled Focusing. From Wikipedia : "Through the tracking of eyeball movements, EOS cameras equipped with eye-controlled focusing (ECF) (some identifiable by the suffix E) were able to select the desired autofocus point in the scene, based on where the user was looking in the viewfinder frame. ECF was especially useful in sports photography where the subject may shift its position in the frame rapidly. EOS cameras equipped with ECF were the EOS A2E (U.S. model names are shown; see the table below for equivalents in other countries), EOS Elan IIE, EOS IXe, EOS-3, EOS Elan 7E, and EOS Elan 7NE. Canon did not continue its use of eye-controlled focusing in its digital SLRs. The EOS Elan 7NE was the last EOS camera to have this function."
Lamartiny: "Hi Patrick, I have just read your Open Letter to Fujifilm about Kaizen e Firmware update. I sugest you to add another approach in your list, is a path that Canon made allowing the "parallel" firmware modification wiht MagicLantern (http://www.magiclantern.fm/about.html). Read a bit about it and you'll figure out that it's a good way where Fuji can avoid spend a lot of money to keep updated old cameras but still possible the community do this. Beside this the community can implement feature never imagined by Fuji. Things like this happened to Apple and Jailbrake, feature ware implemented by Apple after Jailbrake had already implemented. So, I hope you like and embrace this idea."