miXed zone: X-reviews… and X-E1 with tilt screen! :)
shared at the Fujirumors facebook page
X-E1 with tilt screen!
Tilt screen, Yes or No? For those who'd like to have it, FR-reader Ken developed this solution: "It's simply a small rectangle mirror taped to the bottom so it can be angled. Great for low angle shots." So, spend a few dollars and upgrade the X-E1. ;)
thanks Ken
X100S
[shopcountry 12883]
 – Kevin has the X100S since a couple of months now. He published a blog post with his considerations. Low light performance, X100S or X-PRO1, with [shoplink 12893]WCL-X100[/shoplink], JPEG vs RAW, Custom settings, X100S and wedding photography… there is a lot to read and see here.
– Fstoppers X100S review can be read here: They liked: "Great Image Quality / Leaf Shutter / Plenty of Features / Manual / Focusing Options / Beautifully Designed" They disliked: "Complicated Menus / Bad Low-Light Focusing / 1/3rds Stops system for Aperture and Shutter Complicated"
– X100S review at cameralabs here: "While the biggest changes are of course the new sensor, improved AF and upgraded viewfinder, there's a raft of smaller improvement and enhancements like faster start-up time, faster continuous shooting with a larger buffer, 1:1 aspect ratio, and a protective coating on the viewfinder. There are some minor niggles; the problem with unresposive buttons persists and the X100S can be difficult to wake from sleep. the new 1080p60 movie mode is a welcome addition, but movie shooting otherwise still feels like a bit of an afterthought. And though it supports Eye-Fi cards, built-in Wi-Fi and GPS would be a welcome addition. But it's hard to be disappointed in the X100S, it's a superb camera that's, highly capable, beautiful to look at, and a pleasure to use."
 X20
[shopcountry 12884]
 pcmag X20 review can be read here. From the conclusions:

"The Fujifilm X20 is an improvement over its predecessor, another camera that we liked. It's got the same big optical viewfinder, but it now displays current shooting settings and visually confirms focus lock. There are plenty of physical controls, and a hot shoe if you'd like to use an external flash. It's still easy to block the viewfinder when adjusting the zoom, and if you've got clumsy fingers like mine you may end up smudging it with frequency. The X-Trans sensor lives up to its promise of producing images with a more natural, film-like grain; but at this point in time, Lightroom struggles a bit with noise reduction of Raw files shot at ISO 1600 and above. We really liked the X20, but it doesn't manage to edge out the Sony Cyber-shot DSC-RX100 as our Editors' Choice for premium compact cameras. The RX100 has a larger 1-inch image sensor that gives it a one-stop advantage in terms of image noise control, records images at 20 megapixels, and it's noticeably smaller. But if you value the optical viewfinder and manual zoom control, and if you can afford it, the X20 will pay you back with excellent images."
– Read the test of expertreviews here.
"The Panasonic Lumix DMC-LX7 is a better video camera, and its even brighter f/1.4-2.3 lens makes up for its slightly smaller sensor to put them roughly level pegging for photo quality. The LX7 is also quite a bit cheaper, at around £330. However, the X20's superb optical viewfinder, superior controls and sumptuous design mean it doesn't seem overpriced. So while the LX7 remains our favourite premium compact camera, the X20 deserves nothing less than five stars."
 X-E1
[shopcountry 12881]
– Steves-digicams comprehensive X-E1 review here: "The Fujifilm X-E1 is an outstanding ILC camera that is designed more for the photo enthusiast, rather than the average person. It has an outstanding set of features and hardware that provide amazing image quality and low-light performance, with relatively good shooting performance."
– jrbernstein X-E1 review can be read here: "The X-E1 packs a lot of punch in a very small, mid-priced, interchangeable-lens, EVF camera. It get's you 90% of the way to a X-Pro1, but at a decent cost, size, and weight savings.  However, in my mind, the lack of optical viewfinder would make this a tough sell to full-time pros, like myself. […] "
– Dan Bailey flew out to the Knik Glacier and shot landscapes with the Fujifilm X-E1 under Alaska evening light (click here): "I'm finding the XE-1 to be a real joy to shoot with, and I think that it's an really great camera for shooting landscapes. It's got great resolution and the XF lenses give gorgeous, crisp images."
lenses
Fuji XF 55-200mm [shopcountry 12892]
Photos and short commentary. Downtown Toronto with the X100s, X-E1, 18-55, 55-200. Check it out here. "This gear is so light, small and flexible! I'm no street photographer but I have been inspired by what I have seen from others. This gear-set lends itself to being mobile and discreet. Low light performance is excellent and JPG's out of the camera are excellent. I shot both RAW and JPG and actually liked the JPG's better. Fun factor is high."
image courtesy: misturphotography
55-200 @ 67mm F/3.6 1/50 sec ISO 400
– Here are Bert Stephani first impressions of the 55-200: "The lens seems very well constructed, the build quality seems to be very similar to the excellent 18-55. […] The zoom action is very smooth and with the right amount of friction. I will however need some time to get used to a tele zoom that physically changes length (and therefor also balance) when zooming after years of working with the internal zooming Canon 70-200 L IS 2.8. […] The autofocus is completely silent and reasonably fast as long as there's enough contrast in the area you want to focus on. I expect to see a firmware update soon to improve the AF in more difficult circumstances. […] The optical quality is excellent"
image courtesy: Bert Stephani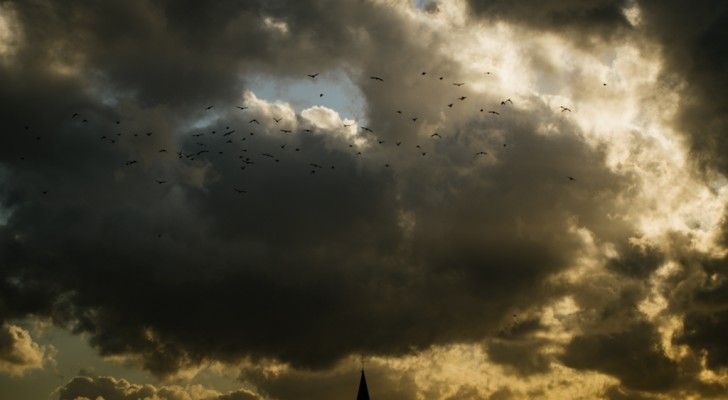 Zeiss Touit
Zeiss Touit 12mm [shopcountry 13645] Zeiss Touit 32mm [shopcountry 13646]
– At Sulantoblog you can read the 12mm Zeiss Touit review: "In my opinion the Zeiss Touit 12 mm f/2.8 is an excellent lens, but it makes sense for Fuji only if 14 mm is not wide enough. For Sony Nex the Zeiss will be very interesting option, because there is really no alternative if you want a super wide E-mount lens."
image courtesy: sulantoblog
Fuji XF14mm [shopcountry 12888]
– admiringlight posted the sull XF14mm review here (with the shortest "con" list they ever posted :) ) From the conclusions: "The lens is very sharp from wide open and extremely sharp to the very furthest reaches of the corners when stopped down.  Chromatic aberration is controlled extremely well, and perhaps the most surprising element is the near total lack of distortion. About the only thing that bugs me about the lens is the relatively loose aperture ring, which is far too easy to accidentally knock out of your desired aperture position.  It's very odd, too, as the aperture rings for Fuji's other lenses are nowhere near as loose as the one on the 14mm.  However, in the grand scheme of the lens, it's a minor inconvenience on what is otherwise just a stunning optic."