miXed zone: Vertical Grip for Fuji X-E2, Aftershot 2.2.1 with improved X-Trans support, #BB Magazine and more!
PROJECT NEPAL – X-E1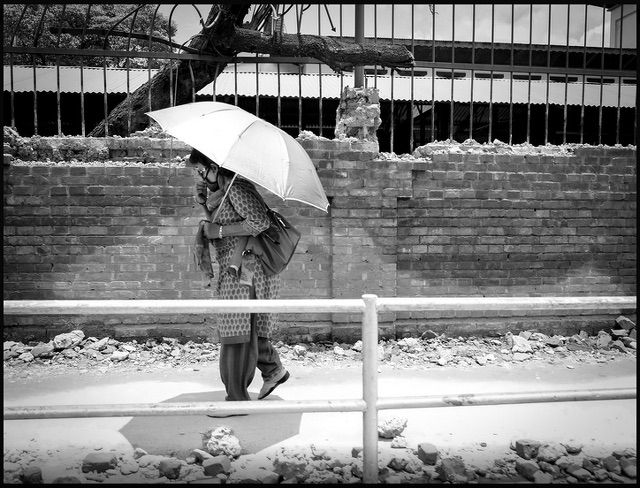 Ed Selous: "I recently spent two weeks in Nepal volunteering for a disaster response NGO, and I documented my time using my X-E1 and kit lens. I've produced a photo-essay to document my time, and it's been picked up by the charity in question (hands.org) for use". See more at eselous.exposure
X-T10
Video: Summing up our Fujifilm X-T10 Review at dpreview's youtube /
XF90mmF2 WR
USA: AmazonUS / BHphoto / Adorama EU: AmazonDE / AmazonUK / AmazonFR / WexUK / PCHstore / AUS: Camerapro
Scotland's National Airshow (most shots taken with the 90mm) at macleancomms / Japanese Review at dc.watch (translation) / Real World Samples at dpreview / First Impressions at thephoblographer /
XF 16mm F1.4 WR
Japanese Review at dc.watch (translation) / Fuji XF 16mm f1.4 R WR by Mehrdad in German at qimago (translation) / Seen at 16mm at valeriejardin /
X100/S/T + TCL/WCL
Street photography with the Fuji X100T at williamlonsdale / Why I like the Fuji X100T for still life photography at aboutphotography-tomgrill / Fuji X100T… A Mighty Fine Camera at timetapestry /
Fujifilm X-T1

Vincenzo Sagnotti: "For first time in my life I realized food photos, for a restaurant in Rome (ingredientesegreto). I used only, as the first photo shows, Fuji X-T1 + Fujinon XF 35mm f/1.4 + aluminium food paper to compensate warm summer natural light." See the shots at mediaforme (translation).
Fuji X-Series, Know Your Gear at photo.rwboyer / A Walk With My New Fuji X-T1 at findingrange / FW 4.o at thistonybridge / The Red Arrows and the X-T1 at macleancomms / Fuji X-T1 Musings at xshooters / Set up your Fujifilm X-T1 for street photography at amateurphotographer / A Fuji X-T1 In Bali Kuningan Ceremonies & More at thetravelphotographer / How I Instantly, Painlessly Dropped 7 Pounds On The Mirrorless Diet! at karenhutton / Fuji X-T1 – Firmware Update v.4.0 Zone Focusing af jamesbrokenshaphotography / Lofoten Revisited at jonasjacobsson – Check out his Instagram too / Focus Pokus at jexphotography / Fuji XT-1 at the German site krolop-gerst (translation) /
Chris Dodkin just launched what is probably the world's first magazine built on photography using the Fuji X-T1. #BB Magazine is a monthly lifestyle publication, in print and E-copy, which has exclusively used the X-T1 to generate it's cover, editorial and advertising imagery. Content is most likely NSFW – so please bear that in mind before heading over to take a look. Take a look at the #BB magazine here.
#BB Magazine – NSFW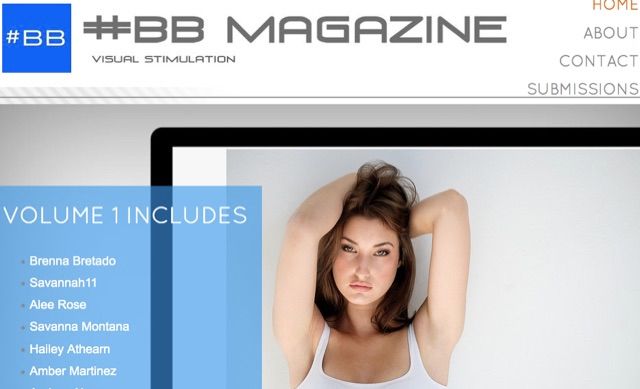 _ _ _
other X-series cameras
Which camera will do the job? Some thoughts on the Fujifilm X30 at doncraigphoto / The (non weather sealed) X-PRO1 survives the artic at F64 youtube / Fuji X20: Searching for Edward Hopper at luminous-landscape /
Lenses
X-mount lenses
XF 16-55 Vs. XF 18-55 test at fuji-xperience (translation)
XF 14mm: Zombie Apocolypse at trevhillphotograph / XF50-140: I used to be a prime guy at unsuburban / XF 60mm at leighmiller / Fujifilm X-E2 and Fujinon XF 55-200mm for vacation pictures at the North Carolina Beach at stanleyleary / I just got two new Fuji Lenses–Check and see if you can too at stanleyleary /
other lenses / Adapter / Extension Tubes

Working with the Fuji Macro Extension Tubes at massmadesoul / Metabones Nikon F to Fuji X adapters – UPDATE at fujixtras / Fuji X-E2 with Nikon 85mm ƒ/1.8 vs Nikon D750 with Nikon 28-300mm stanleyleary / The Samyang 12mm F2 Review at colinnichollsphotography /
Fuji X for Weddings

Lofoten Wedding at jonasjacobsson
Fuji X-T1 + 14, 23, 56 and 50-140 mm + X100T
Check out his Instagram too
Jpeg / RAW / Converters
Aftershot 2.2.1 now adds X-T10 / XQ2 / XQ1 / X-A2 support here … and improves X-Trans support /
a bit of everything

In Penang at flemmingbojensen / Mirrorless Magic – Interview with Fuji X Photographer Patrice Michellon at gettotallyrad / Astrophotography with the Fuji System at jasonpitcher / My Move To Mirrorless at outdoorphotographer / Posting Images on the Move with the Fujifilm App at macleancomms / Why?? another Fujifilm blog at jexphotography /
Acessories

Ownuser Vertical Battery Grip for X-E2