miXed zone: "The End of DSLR is Near!", phoblographer 55-200 review… and just a little bit more ;-)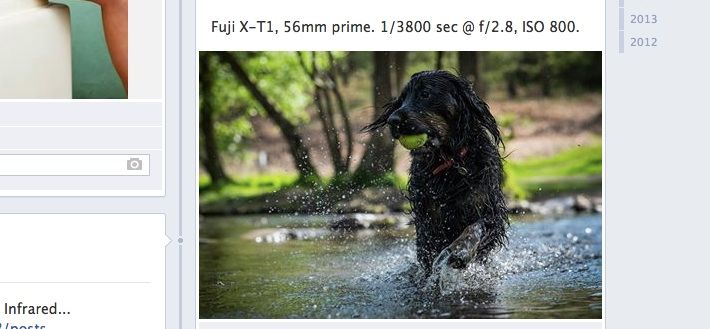 Do you have some favorite X-shots you'd like to share with other X-shooters? Then feel free to share them on the FR facebook wall here. The most liked ones will be featured in the next X-shooter facebook zone here on the Fujirumors blog.
enjoy your day,

facebook, google+, RSS-feed and twitter
THE END OF DSLR IS NEAR
– Over 2 months with the X-T1 at johncaz: "The end of the DSLR is near. The X-T1 is the first mirror less camera that can compete with a DSLR in most but not all situations. It's so close though that pros around the globe are switching like never before. […] For me the X-T1 is a game changer (I and plenty of other pro photogs have already switched)  and I personally believe that it will go down in history as the camera that first rocked the boat – and if Nikon and Canon don't answer soon, the next Fuji incarnation may actually sink both giants!"
– Mirrorless cameras and the war with DSLRs youtube video.
– Question via FR-facebook wall by Timothy Buerck: "Jumping ship to mirrorless. My question: Hi everyone. I'm leaving the dslr behind and moving to fuji. I'm currently looking at the fuji Xt1, xf 56 and an x100s. Any thoughts or suggestions would be great.Or should I replace the x100s with the xf 23 f1.4?"
–  A year with the Fuji X100S and no DSLR  at rifqisphoto: "My old camera was a tool that got the job done, the X100S is more of a photographic experience. I simply love it more every time I pick it up. In other words there are no regrets about getting this camera and it's going to stay with me for quite some time to come."
X-T1 vs X-E2 and X-E2 vs X-E1

– Two weeks on the Camino with Fuji's X system at photocamino: "I make this comparison (X-T1 vs X-E2) under the conditions of walking the Camino with a full backpack and walking poles, in variable weather. This is a personal comparison, and anecdotal. If you want a technical studio comparison, then there are other sites you can visit for that info."
– Fuji X-E1 vs Fuji X-E2 – Focus Speed + General Use at colinnichollsphotography: "Why not the X-T1? In short I've taken this somewhat smaller step to the X-E2 over the newer X-T1 for a few reasons, cost is a massive factor for me and I feel from what I've read that the X-E2's focus sped and now [thanks to firmware] faster EVF puts it in the same level as the X-T1, I have no need for a tilt screen, weather sealing or a bigger viewfinder and as such just couldn't justify the upgrade. Also a little thing but the shape is something that puts me off the change, I really like the rangefinder look and a few things online about spongy buttons on the XT-1 were enough to put me off. For now. […] If you want speed of focus and processing and are shooting things like weddings, sport, fast moving subject then get the upgrade for sure, you'll find it much much better and more responsive."
Fujifilm X-T1
[shopcountry 21553]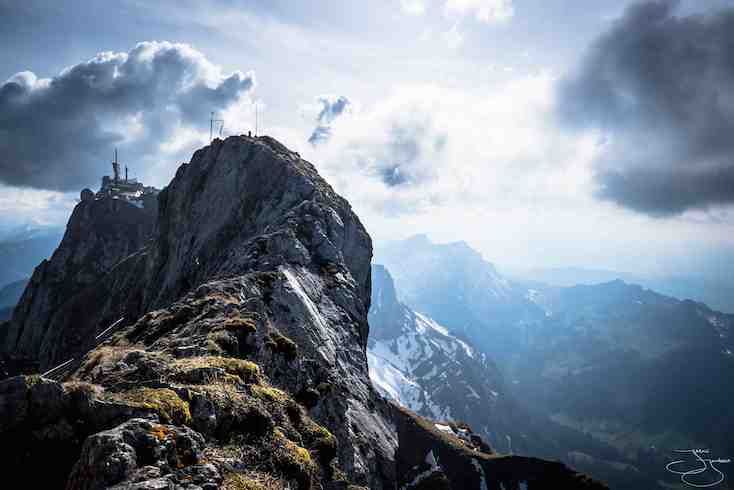 image courtesy: Jonas Jacobsson
– Jonas Jacobsson: "I have been out traveling with the X-T1 along with a the Fujinon lenses of 18-55, 35 and 55-200 mm lately and have put together an album from my latest trip.  The trip went from Zürich in Switzerland through the alps to Milano, Italy. The Exposure narrative that I put together was featured by Exposure themselves on their Travel-page as well as featured  on their Facebook-page and Instagram also. I visited some amazing places along the way and found the camera and equipment to perform incredibly well in all situations – from street to dramatic landscape it always responded positively. The trio of lenses that I mentioned was also a perfect "travel-combo", covering almost all of the situations I found myself in. The feedback has been amazing from all corners and truly inspiring to hear/read. I think that the readers of your site and Fuji-community would appreciate the album and narrative. For the narrative that was featured on Exposure, please visit this link. If you "just" want the images, go directly to my website."
– 'Stuff' to know about shooting weddings with a Fuji X Camera ~ Part 2 at the-owl: "For me, moving to a CSC has made me think more about my images, made me slow down but made me produce (I think) some of my more memorable images.  I moved away from DSLRs because they were affecting the way I wanted to shoot – not because they weren't good enough.  In some cases, in extreme low light for the first dance it may even be right now that's the thing to use, but the fact of the matter is using the small mirrorless systems (and I've nailed my flag to the Fuji post, but there are others too) allow me to be better.  Simple as that."
– fotoland (website): "Hi Patrick, Yesterday, I have en assignment here in Holland. I use to schoot with my trusty Nikon D3S and 24-70 mm 2,8 lens. But this time I take also my Fuji X-T1 with kit lens as second body. But, meanwhile I decided to schoot only with Fuji and Nikon stayed in my photo bag as second body. It was not my intention, but Nikon, footbaal speaking stayed in my bag. I wanted to test Fuji X-T1 as pro camera, and I am not disappointed at all. I was delight to used this camera as pro camera. I am only worry about continuous AF because I don't know how to manage properly this With picture kwaliteit I am very happy."
– Subtle Revision to the Fuji X-T1 at admiringlight: "Having just obtained a second X-T1 with a 42A##### serial number, I can confirm that Fuji has indeed made a change to their manufacturing on the D-Pad from the early batches.  The X-T1 in my possession now features 4-way buttons that have a nice positive click to them."
– Why the Fuji X-T1 is Now My Favorite Camera! at concreteshadows: "So, would I recommend this camera to people? You bet! It's light, but weather sealed and there hasn't been anything that it wouldn't do for me. There is a lot more to explore on the camera, like consecutive shots, (8 fps) and the intervalometer but that's for later. All I can say is if you're thinking about getting into the mirror less world, get this camera. Buy prime lenses and definitely check out Voigtlander lenses for manual focusing. Excellent lenses at very excellent prices."
– Is the Fuji X-T1 the sharpest APS-C camera out there? You be the judge: Image comparison tables posted at imaging-resource.
– Rob: "I have used the X-T1 for skiing: http://www.pbase.com/robk47/ski  High school basketball and old timers hockey. Last night I shot my first concert with it using primarily the 56 1.2. Three of those are attached. Again, I love it, but am slightly concerned about the back focus with the telephoto lenses. I am thinking that I am going to have to focus at the longest and pull back and recompose. The focus point is somewhat less than as accurate as I would hope. The primes seem fine, though. It could just be me, of course. Fuji posted on their Facebook page out of Japan some of the basketball stuff."
– X-T1 Focusing performance at johncaz: "Overall, the focusing is excellent and in some cases surpasses anything I have ever used (sports and wildlife excluded). It's unbeatable for people photography, very capable for action, though limited to 200mm, and offers some of the best manual focusing aids I have ever seen. Way to go Fuji!"
– Silent-Product-Update an der Fujifilm X-T1 at digitaler-augenblick (tranlsation): "The keys to the I are clearly the same as the were delivered even in the very first X-T1's, but they now have a real pressure point and click when pressed. You get in the new series, I'll call "the secret X-T1 V2," a really noticeable tactile feedback when you press one of the 4-pad buttons, which are so arranged in a circle around the menu button."
– X-T1 test at popphoto: "Minor gripes aside, the X-T1 is a wonderful camera to use and we don't look forward to having to send our test camera back. But as consolation, there are always more cameras waiting to be tested."
– Hiking with the Fujifilm X-T1 at ohm-image: "Thanks to the excellent focus aids in the X-T1, focusing wide-open adapted lenses is breeze. In fact, as long as the action isn't too intense, it is faster and more accurate to use the X-T1 than it is to use the D800 and magnifying eyepiece. And because you are looking through an EVF rather than a reflective optical tunnel, you can shoot straight into the sun without hurting your eyes. I now shoot more sun-in-frame photographs than ever. […] For hobby hiking photography with manual lenses, my experience with the X-T1 has been a dream. It is easy to use, compact, and fast on its feet. It is more robust than the X-Pro1. […] The X-T1 is sexy to look at, and, for the most part, it is sexy to shoot. The complaints I have regarding EVF lag in low light may disappear as technology progresses. The flappy doors, and the slippy, sloppy, drive mode and metering dials should never have surfaced. My hope is that the next X-T camera will right all the hardware wrongs of the XT-1 while keeping the size, feel, and basic handling elements that make it an simple camera to operate."
– A wedding with the X-T1 at tomleuntjensphotography: "When the house filled up with people Inge took refuge in the back room, not much elbow space there, the size & unobtrusiveness of the XT1 make this the perfect camera for these situations. The focus was only hunting a little bit when shooting the bride in backlight, but since make-up isn't exactly fast-paced: manual focus came to the rescue. This is the first time for me with any camera ever that I actually use manual focus and have success with it. The focus peaking (introduced a while ago) and the new split image view are great tools to have."
– Fuji X-T1: Gallery expanded with high ISO, long exposures and more at imaging-resource.
– Is the Fuji X-T1 a viable camera for music photographers? at musicphotographer: "I was sincerely shocked how good this camera behaved in the pit, way better than I thought, and apart the controls which maybe are not the best, I'm pretty confident to affirm that the Fuji X-T1 is definitely a viable option for a music photographer, and while someone can point out that the price tag for this camera is higher than entry-level DSLR, it's also true that this camera has insanely good ISO performances for a cropped sensor, possibly the best performance you can find, and  if the weight and size of the camera is important, it's definitely a good reason to choose this camera over a DSLR."
– Markus Worsdorfer: "Hello Patrick, attached a link to some new images I shot with the X-T1 and 14,23 and 56mm lenses". See them here.
– WiFi range on X-T1 – problem/solution by John Muehlhausen: "Well, I am disappointed with the X-T1 WiFi range.  I could not even use it to take a (telephoto) family photo with an iPad remote control in my hand!  The signal fade was just too great even at relatively close range.  This was in a rural environment, outdoors/line-of-sight. I started trying WiFi extenders, and my second try appears to work.  I am using the Linksys RE2000.  Upon initial startup I was able to access the web interface at 192.168.1.1 (and holding down the reset button on the unit should re-enable this if there is trouble).  From there, the only thing I did was switch to the wireless tab and select the X-T1 access point, which must be on and listening.  The unit reboots and thereafter should look for the camera WiFi. To confirm functionality, I left the camera pointed at a moving subject (my son :) ) and tried to take the iPad into the garage.  It only works with the extender! My suspicion is that my first try (Netgear WN2500RP) did not work because there is a layer of NAT/DHCP within the extender itself.  But maybe it will work and I just didn't rub it the right way. Also, the external power coupler does NOT require the vertical hand grip as long as you can live with the battery hatch hanging open (which does make tripod mounting a challenge).  It seems a shame to spend $250 on the accessory if that is the only reason for it."
– New Fuji X-T1 has arrived at canadianloon: "I have no regrets selling all my Nikon gear.   This kits is great!  I am definitely and Fuji X-shooter now.   More to come ….."
– A Boudoir shoot in The Hague with the Fuji X-T1 at richardhurstphotography: "Kit wise as you may be aware I have now fully transferred over to the Fuji X system from Canon so with me on the day I had the X-T1 along with the 14mm, 35mm and the 56mm lenses. I shot purely in black and white and all the images I've posted below are virtually SOOC with the utmost minimal editing. I wanted to keep Rosalinde's natural beauty without the need for heavy skin softening which I think can look false when used incorrectly. The beauty of the Fuji system is that it produces such wonderful jpegs straight from camera that you really don't need to do a lot to them."
– Sony A7Regret and Fuji XT-1 Uncertainty at andygallacher: "whenever I am packing for another trip I go through the same dilemma – Fuji or Sony. It's most definitely a first world problem but the fact that I lose sleep over which of these small and highly capable cameras to take with me is a testament to how much choice and quality mirrorless shooters have these days!"
– So where did I put that little X-T1 flash again? at aboutphotography-tomgrill: "The Flash accessory for the X-T1 does cannot be tilted back to bounce the light from a ceiling or wall. I rarely like using a direct light right off the camera so I devised a simple reflector to bounce the light from a ceiling or wall. Using tinfoil instead of a white card to serve as the reflector provides a bounce light with more intensity."
– In the Pitlane at Imola: Another X-T1 Auto Focus (AF-C) Test at macleancomms: "On Sunday morning at Imola I had another opportunity to test the continuous AF function on the Fujifilm X-T1 […] using the Fujinon XF55-200mm lens […] While the Fuji did struggle when people cut across the frame, the focus zipping in and out (this is the same with ANY camera not just with the Fuji), once the focus was locked on a subject the AF worked very well and wasn't distracted by people on the edge of the frame."
– Fujifilm X-T1 vs. the Leica T at lavidaleica: "Fujifilm is one of the few companies in this market that truly understands (and listens to) what photographers want with the most mature system of the three – and offers the products at a very hard to beat price. Also, unlike the other two – nearly every review of every component is glowing. From the X-T1 body itself to the prime and zoom lenses. It's no small wonder that the camera is such a hot item since its launch at the end of January. If you're in the market for a CSC, M lens alternative or just a fun shooter… You owe it to yourself to give the Fujifilm X-T1 a serious look."
– Markus Schwarze: "I'm a weddingphotographer from Hamburg/Germany. Since 1th Jan 2014 i shoot all my weddings with Fuji stuff. Its great. I Love the new X-T1 Cameras!! Here is my newset Wedding. Gear: 2 X-T1, 14, 18, 23, 35 and 56"
– All the grips for the X-T1 here at the Japanese site camera.itmedia.
– Horsing Around with the Fuji X-T1 at joshmcleodphotography: "Last week I was lucky enough to have the opportunity to photograph Justine and her beautiful horse Random Blue (with the Fuji X-T1)"
– Fujifilm X-T1: good enough to thrill the most jaded photographer at afr: "Of course the image quality is excellent, just like on all compact interchangeable lens cameras in this price range ($1650 for the body only), and the very fast prime lenses that Fujifilm makes (we tested it with a 55 millimetre f1.2 lens and a 23 millimetre f1.4 lens) allow you to take shots with very shallow focus, despite the less-than-full-frame image sensor."
-The Palouse – A Visual Journey with the Fuji X-Series – Part 1 at olafblog: "For a few days Kasia and I woke up at 4:00 AM and drove around this visual paradise with the Fuji X-T1, Fuji X100S, XF 14mm F2.8, XF 55-200mm F3.5-4.8 OIS lenses. Here are a few images, mostly JPEGs (Velvia film simulation) straight from the camera (only minor contrast adjustments). We have also included some photos using the new Fuji film profiles in Lightroom 5. They are identical to what the X-series cameras produce, but offer some extra room for adjustment."
image courtesy: olafblog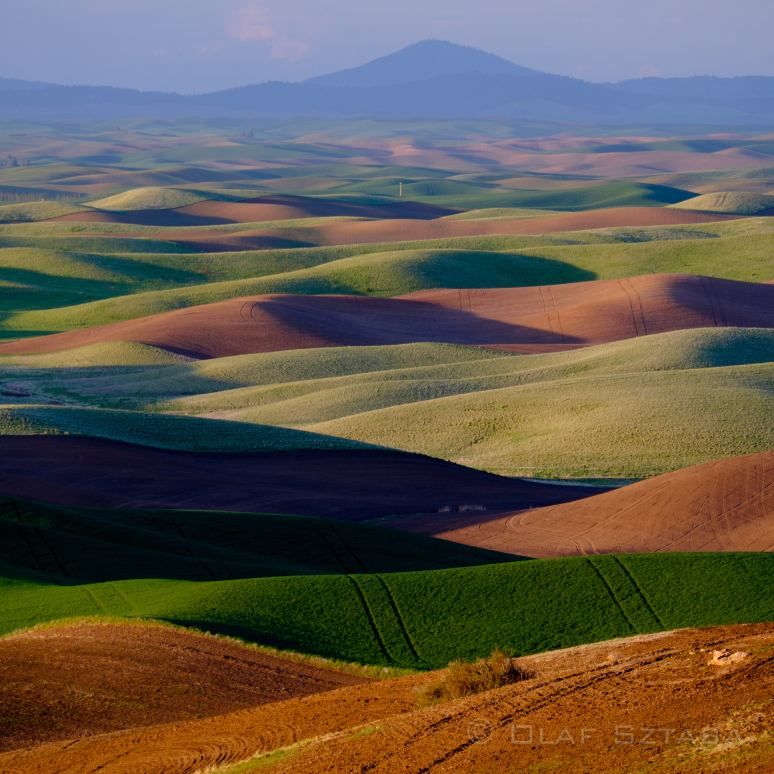 _ _ _
TCL-X100
[shopcountry 24737]
– Closer: the TCL-X100 Conversion Lens at laroquephoto: "So, will I be purchasing the TCL-X100? Well, I can be pragmatic at times believe it or not (I know… It doesn't happen very often). Considering a) the gear I'm currently working with (X-Pro1, X-T1 and the older X100) and b) the quality of the Fujinon 35mm f/1.4 (same 50mm equivalent), this teleconverter would be redundant. At least for the time being. That being said: with both converters now available, it's hard not to make the case for an exclusively X100S-based kit: 28, 35 and 50mm are all classic reportage focal lengths. Combined with the appeal of the X100S as a street/documentary shooter and its crazy flash sync capabilities it's certainly something to consider if you haven't yet invested in the interchangeable lens lineup of the X-Series or don't need anything wider or longer. If I was headed for a trip around the globe I could pack this insanely compact kit and roam my brains out without the slightest concern. Of course I'd feel the same way about carrying nothing but the X100S ;)"
– Fujifilm TCL-X100 Teleconverter for X100(S) Cameras at soundimageplus: "The above are 100% blow ups from unsharpened OOC jpgs. and as you can see it's optically very good, even at f/2. It is in fact just like buying a 'real' lens. […] So another example of Fuji lens excellence and coming out with a product that is stylish, high-quality and (very) reasonably priced. Just further evidence that they really are turning into the classiest camera company out there." For his real world shooting click here: "If I was shooting just for myself everything else would be going, but I take pictures to make a living as well. It is going to be hard however to forget just how good using the X100s and it's three lenses felt. Is this THE ONE? It just might be."
Zeiss Touit 50mm
Pre-order at Adorama and BHphoto
 – Zeiss Touit 50mm macro lens first impressions at photomadd: "Is it sharper / better than the XF 56mm? I have no idea!  The XF56mm is a fantastic lens, no doubt.  I've played with one, but I don't have one so I have no way of doing a side-by-side.  What I can say is that the Touit is sharp from wide open at f/2.8 and more than sharp enough for anything I'll use it for."
– Review: Zeiss 50mm f2.8 Touit (Fujifilm X Mount) at thephoblographer: "Zeiss's 50mm f2.8 Touit Macro lens is overall quite a great lens, but it is surely a lens that could have been better. While we don't have much complaint about the image quality, we feel that if you're using a Zeiss branded product that you'll want only the best sharpness–and we don't feel like we quite have that. When it comes to other aspects of image quality though, we have nary a complaint. It yields some of the best color rendition that we've seen for a mirrorless camera lens."
Samyang 12mm
pre-order: Amazon / BHphoto
– Marcello Parini: "I've recently bought a brand new Samyang 12mm f/2 NCS CS for my Fuji X-E1. Here is a set on Flickr dedicated to this lens. Images are direct JPEGs straight from the camera! I've decided to to share it 'cause the lens is very new and I know a lot of people are looking for it. Regards from Italy."
 XF 56mm f/1.2
[shopcountry 21554]
 – International Workers' Day in Oslo, shot with the Fujinon 56mm f1.2 at kjetilkvienmadsen: "Finally got my back-ordered Fujinon 56mm f1.2 about a week ago. What a better way of testing this lens with some street portraits at the International Workers' Day. I went f1,2 all day to see how the 56mm and X-T1 would hold up. Both with AF-C and AF-S depending on the circumstance. Compared to my DSLR and 85 f1,4 i think the success rate what quite high. I would guess 85% keepers."
– 2 AM, FujiCreate and X-T1 at draigphotography: "The whole project was shot with my X-E2 and 35mm f/1.4 and 56mm f/1.2 lenses. What! I hear you exclaim, 56mm for documentary? A lens is a tool, no more no less. Yes different focal lengths have different characteristics but for the most part the choice of lens is a practical and personal one, not some decree etched in stone. Imagine it is not practical to stand in the middle of the street to frame a scene, or get so close to the subject that they have no question that you are taking their photograph and the ambiance surely changes. So, worry less about what tool and more the right/appropriate tool to create with."
– Ben Anderson: "I recently purchased an X-T1 and am on the lookout for a portrait lens. With rumors of a full frame X camera in the future, I was a bit hesitant to commit $1,000 to the XF 56mm, which lead me to consider how any of the comparably priced 50mm M-mount glass would compare.  I couldn't find much information online, so I spent a couple weekends with rented copies from lensrentals.com and the Fujifilm M-mount adapter.  I finally got a chance to post sample images and write up my thoughts here and here. Bottom line – only the 50mm Leica Summilux ASPH could even keep up! At 1/4 the price of the Leica the Fujifilm XF 56mm ties for sharpness, provides autofocus, an extra 6mm and a wider maximum aperture.  Fuji's got a real winning formula here."
– Streets of May with the 56mm at jonasraskphotography: "This lens is fantastic. Bokeh is so amazing. Focus is fast. And it works so damn well for Narrow DOF street photography. Enjoy."
– Fujinon XF 56mm f/1.2 review at mirrorlessons: "Both logic and sentiment tell me that the XF 56mm f/1.2 is probably the best lens Fujifilm has ever released for the X system. The main reason for this is that it gives its best result at f/1.2, which is the primary reason you'd be interested in owning it."
– Fujifilm XF56mm f1.2 Lens review at fstoppers: "The quality of image just left me pretty incredulous at times. If i didn't have access to my Canon gear, I would not hesitate to shoot an event with this set up and a couple of other lenses. From one event for a client, I provided her with both images out of this lens and those shot with my Canon. The couple she posted to social media? Both shot with the 56mm Fuji."
– Henry Smith: "I have just posted a review of the XF 56mm from the viewpoint of a landscape/street shooter. It can be found as always at Henrysmithscottage.com" From the article: "Longer lenses have a great advantage in this situation [street photography], as they allow you to frame scenes  from a longer distance than you would for instance with the classic street shooting 35mm focal length. This allows you to shoot more discreetly, and capture spontaneity."
XF 10-24
[shopcountry 20414]
– Fujifilm is going WIDE; IN THE FIELD with XF 10-24 mm f/4 Fujinon lens at bjornmoerman: "What is noticeable, is how sharp the lens remains to the corners of the image. Clearly noticeable in this image of the Meydan bridge in Dubai below."
– Poinsettia Fire – Carlsbad CA – X-T1 & 10-24mm at f-sunny: "All shots X-T1 and 10-24mm Lens – Velvia film profile."
– XF 10-24 review (4 out of 5 stars) at thephoblographer: "As a solidified Fujifilm shooter with the recent acquisition of an X-Pro1, the 10-24mm f4 was a good lens to work with in that it forced me to get close. If given the choice, I'd have the 35mm f1.4 on all the time because of the stunning image quality and the 50mm field of view. The 10-24mm has pushed me to reconsider composition because a lot more can fit in the frame. It is, however, a heavy lens that will take up a decent amount of space in your bag, and it'll weigh down on your neck."
X-E2
[shopcountry 17992]
– Fuji X-E2 Test Norwich Castle at mgiddings-photography: "This was very much a hands on test just to see how the camera handled. I handles perfectly. With regards to auto-focus, it failed to focus once. I released the shutter button, pressed it again and it focussed instantly as it did throughout the hour and a half I was using it. That was it, the rest of the time it was instant and accurate. I thought trying to focus on the silver pot would cause a problem but again it focussed instantly."
– [shoplink 23936 ebay]Leica T[/shoplink] (Type 701) versus Fujifilm X-E2: Modern Art vs Retro Cool at l-camera-forum.
– Sergio Tricanico: "I'm a photographer from Rome completely in love with the X system (just switched from a full Canon FF equipment to the X-100s and X-E2). I regularly follow fujirumors.com and I'd like to share my first editorial completely made with the X system. Here's the link."
– New York Trip with My Fuji X100s and X-E2 – Day 2 at theyellowbelt.
X100S
[shopcountry 12883]
 – Street Photography with the Fuji X100 at colinnichollsphotography: "I've been out recently on the streets of Cardiff with the aim to get some more street photography done with the Fuji X100, as I've mentioned before this has got to be one of the best cameras for street photography as the silent shutter, small size and retro look mean you don't draw attention to yourself and can get very close to your subjects."
– "the Fuji X100s is capable of turning it's hand to whatever is asked of it. It is a fine, light and small camera for sunny days shooting landscape / location pictures for example and the W/A adapter came in very useful. I'm still waiting for the teleconverter to appear to give me my faux '28mm' 35mm' '50mm' classic outfit. And when I do get my hands on one, I'm sure it will get used for all sorts of photography." Read more at soundimageplus.
– Magical forest with the Fuji X100s at wimarys: "A disadvantage is that RAW converters are coded to the traditional 2×2 Bayer layout, and some internal processing needs to be rewritten for the more complex 6×6 pixel array. Capture One was one of the first to optimise their code for this type of sensor, and I used it for all image editing on this page."
– Working on Layers: Manila Street Photography GoPro POV with the Fujifilm x100s at erickimphotography: "In this video I shot with the Fujifilm x100s and pre-focused my lens to around 5-10 meters (manual focus), shot at f/8, ISO 800, aperture-priority mode, optical viewfinder, and worked on trying to get more layers in the shot. The technique I used here was trying to get someone in the extreme foreground in the photo, and the subject in the background sharp. You can read more about this approach in my "Multiple Subjects" composition lesson."
– Fuji x Nature x Tamsin at sandbox-photos: "This is what the Fuji X100s is made for and what i bought it for! I left my big DSLR at home when i left the house to wander around with my girlfriend. The light was cool and the location was unexpected and also cool (and of course, there was this beautiful lady with me ;-) ). Good thing there was this small, lightweight, really powerful and useful tool in my pocket. ALWAYS!" For his photos A short stay in Hamburg click here.
– The X100S at deansherwood: "I can honestly say, I love this camera. The operation is near perfect to me, the feel and look, again even nearer to perfect, and the image quality is Fuji, say no more :)"
– Capturing the Flow of Water with the X100s at henrysmithscottage.
– A tale of two churches with two cameras, the Olympus E-PM2 and Fuji X100S at atmtxphoto: "What's a trip to Europe without shooting some of these wonderfully ornate structures. I had my [shoplink 14917]Olympus E-PM2[/shoplink] with a wide-angle lens for this purpose and luckily both places seemed fine with me using a tripod. I also shot my Fujifilm X100S but in a different way. I knew the 35mm equivalent lens on the X100S would not capture the entirely of the place. Rather, my purpose with that camera was to concentrate on details."
– Fuji X100 for your London wedding, any wedding? Yes at the Goring Hotel at bigday-weddings.
X-E1
[shopcountry 12881]
 – Grzegorz Żuchowicz: "I'm happy X-E1 owner, i use this camera mainly for personal projects and as my travel camera.
It is quite common to say that X-system isn't suitable for shooting sport events, I decided to check it by myself and I shot local amateur rally event almost entirely with X-E1, 18-55 and manual, old Minolta telephoto lens. I also used DSLR for few shots (10-12 from set below), but only because I filled up memory card in Fuji. Here are the results."
– Voyage dans le Nord du Viet Nam at alhanoi.
image courtey: alhanoi
_ _ _
X-PRO1
[shopcountry 12882]
 –  Complete wedding with the Fuji X Pro1 at adamrileyphotography: "I used the X Pro 1 at this wedding alongside my trusty Canon 5d Mark III, and I would say about a 3rd of the images handed to Lydia and Michael were shot with the X Pro 1, nearly all using the 35mm lens (approx 50mm equivalent)."
– Splitting the Slate: Exploring North Wales with the X-Pro1 at veritymilliganphotography.
– FREELENSING WITH FUJI X-PRO1 at pauliusmusteikisphoto: "So first of all I tried modified Olympus 42mm f/2.8 Zuiko lens on my DSLR. And it didn't work. And I would assume it didn't work because of large gap between handheld lens and the camera sensor. So then I picked up my Fuji X-Pro1. And that was it! I peaked through viewfinder and saw world turning into an awesome abyss of blur. And I was sold."
– Back to the streets with the X-Pro1 at gaborimages: "What to do now, I had a few photo shoot coming up where I was going to use the X100s, but I had only 3 fully charged batteries left, so there goes my little friend back to the bag and I grabbed my old friend, the Fuji X-Pro1 with the 35mm lens. Uh, I missed this beast. And shame on me because of thinking of selling it and get a new X-T1 instead."
– Sailing in Vietnam… with the X-PRO1 (14+35) and [shoplink 13349]Ricoh GR[/shoplink] at littlebigtravelingcamera: "I shot with my Fuji X Pro-1 all the time until I thought of my new Ricoh GR that I just bought before the trip."
– Wales and the X Pro at suberashi.
X100
[shopcountry 15293]
– Nicholas Dunning (website): "I have been loving using the Fuji X100 for infrared photography while the sun has been out for the last few days! Such a pocket monster that camera. Maybe some of your readers will enjoy the photos." See them here.
lenses (with phoblographer 55-200 review)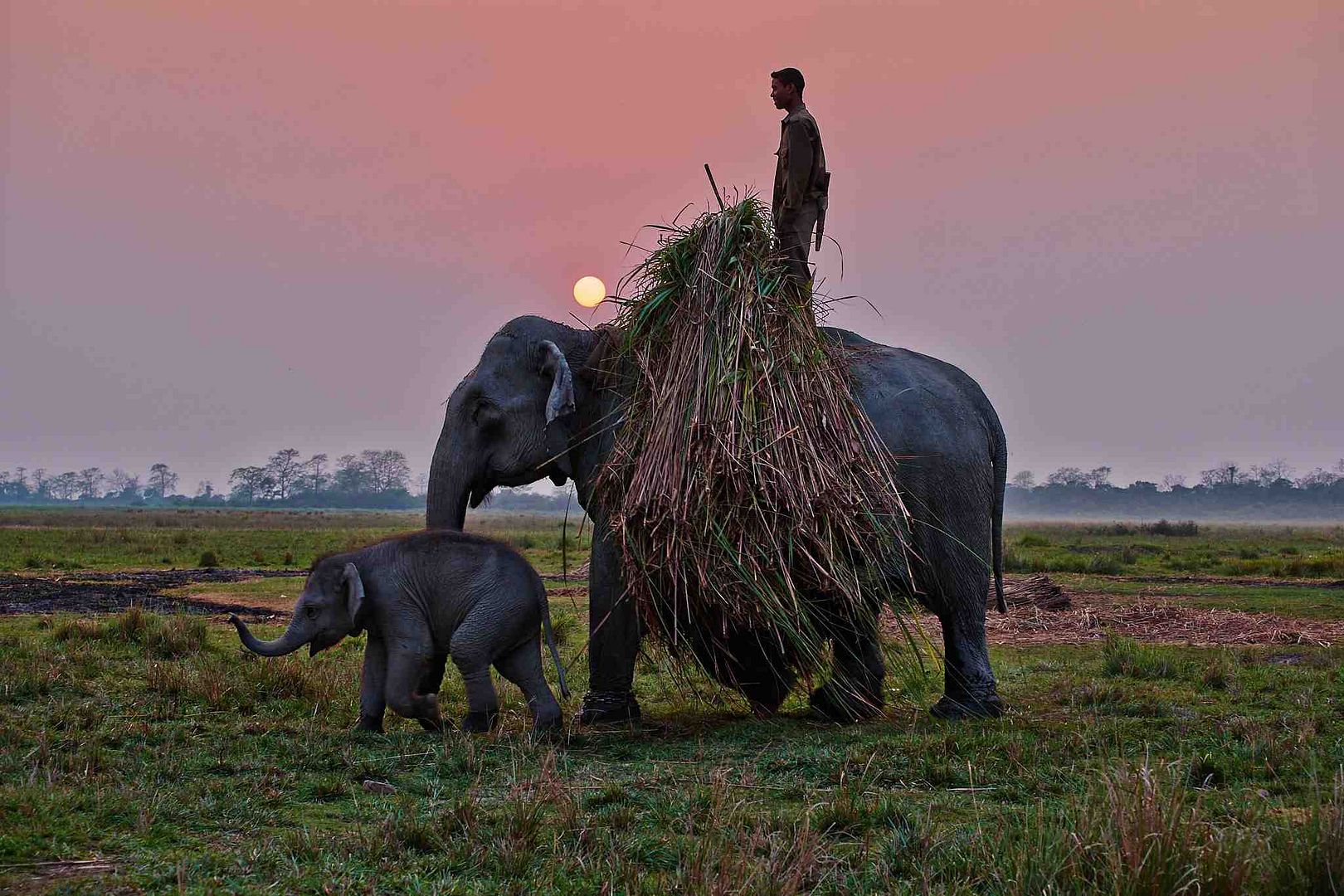 image courtesy: Avneet Mangat (wildplacesofindia.com)
– Avneet Mangat: "Hello Patrick, I would like to submit some real-world images for the readers of your real-world website.   I am sure readers will enjoy these exotic images and appreciate real world analysis of photography in the field. I went on short trip to India and I took along the Fuji X-E2 with 55-200 lens. All these images with a telephoto on a mirrorless camera illustrates that it is possible to use a telephoto lens on a mirrorless camera and get good results. The images were taken before Fuji released the v2 of the firmware.  All images were captured with Fuji XE2 with 55-200 lens. The RAW images were post-processed with Capture One.   My experience with Fuji X system is that it has a unique rendering to the images which is pleasingly soft, lower contrast and optimized for skin tones and early morning and late evening photography.  It is not good for mid-day and bright sky photographs – it is not suitable for the proverbial blue skies and white sands of a beach.  It is hard to get good color to the sky in mid-day. Please publish my short report with images if you like it.  Please include a link to my website if possible." Check out his website here.
– Trouble in Paradise – the Fujifilm 14mm/2.8R and Lee Big Stopper produce(d) awful reflections at redcentphotography.
– XF23mm review at kenrockwell: "This is an extraordinary short normal lens. Its extreme sharpness and freedom from optical imperfection render it wonderful for any kind of photography. […] I'm very impressed. Fuji has created a set of real lenses for use by pro photographers for its mirrorless system, while other brands like Sony have little to nothing. Let's be serious: with Sony when you use a $30 adapter to use an $8 lens on a $2,000 camera, you wind up with an $8 camera. With Fuji, you've already got a full system of brand-new pro grade lenses not available on any other brand mirrorless system." He also tested the 55-200 here and the 10-24 here.
– 4out of 5 stars for the XF 55-200 at thephoblographer: "This lens produced great results, and while it is a little bulky, it's worth the weight with what it can give you out of the camera. On the street, in the studio or at an event, you'll find that this lens can give you what you're looking for. Granted, we can only guess at what this lens would be like with a constant aperture, but we'll have to wait and see if Fujifilm will engineer that."
RAW-conversion

– Fuji X-E2 – Iridient Developer update at soundimageplus: "For Mac users there is a new update to the Fuji X-Trans sensor cameras raw processing in Iridient Developer Software which includes the in-camera film profiles. IR is an excellent converter and brings out the full sharpness of the Fuji X files. However, sometimes the colour can be a little 'off'. Particularly with regard to blue skies giving a rendition that has too much cyan. These profiles correct that and mean less work in Photoshop for me."
– Tom Grill: "Hi Patrick. As you know, Adobe recently released a new camera RAW with Fuji X profiles in it.  I just did a demo of RAW images from the X-T1 to show the results of each of the new Adobe Camera Raw Fuji X profiles. They are all hi res downloadable files.  Your readers might be interested in seeing them as a reference." Read and see more at aboutphotography-tomgrill.
– Fuji Colour Profile and Sharpening Presets for Camera Raw at thomasfitzgeraldphotography: "Since I've previously posted my sharpening presets, and colour profile presets for Lightroom, I've had lots of requests to do the same for Camera Raw. Well, I'm happy to say that I've finally done it and they're available now from the download below. I've combined the colour profile presets and the best of the sharpening presets into one download."
– Fuji X-Tran RAW Processing Done Right at fstoplounge: "As you can see from the comparison above, the Fuji sensor is quite capable of resolving fine details on its own. Reports say that Adobe is working with Fujifilm on improving their RAW conversion process for Lightroom. Hopefully we will get to see improvements down the line at some point. Until then, Iridient Developer is a small lightweight application that fits nicely into my RAW processing workflow (I use Lightroom for cataloging, and ID for processing RAW's). Give the trial a shot and let us know your findings."
image courtesy: fstoplounge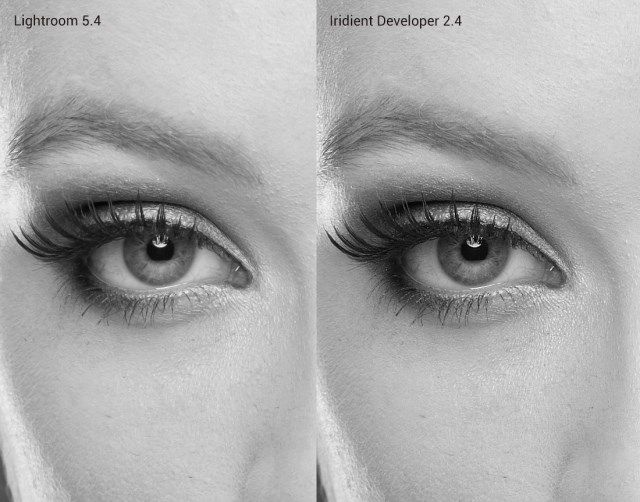 a little bit of everything
– Weddings-with-Fuji. 'Stuff' to know about shooting weddings with a X100S and X-T1 at the-owl: "So for me, the thing about the Fuji X-Series in particular is that they do, quite simply, allow me to get images I would struggle to get with my old DSLRS.  Many shots throughout bridal prep are taken with the totally silent X100S.  You know, I'm a gruff, hairy, grumpy looking thing and it's difficult to "blend in" at this stage of the day."
– Aleksandar Dimitrov: "Hi Patrick, I've designed a small accessory called Panohood that allows photographers using the Fuji XF 18-55mm lens to take handheld panoramas. Panahood is intended to help with situation where a panoramic head is not available but is highly desirable such indoor wide-angle shooting. In case you're interested see my work and share it on fujirumors, I'd be more than happy :) Link to the project on my website: http://ad-3d.com/panohood/. Hi-res images on flickr."
– The Anatomy of a Photoshoot – Part 1 at f-sunny: "You see the published images, you like the look of the model, maybe the clothes, maybe even the location – you wonder how it was shot, what gear was used, how the shot was lit. Well, here's the anatomy of a typical photoshoot, from concept to delivery." For Part 2 click here.
– Se what billfortney (website) packs in his [shoplink 24614]Think Tank essentials back pack[/shoplink]: "Shot at the top of the page is my entire main Fuji system in a Think Tank Airport Essentials back pack, love that pack, and it holds all the "essentials" perfectly! So I know what I shoot, what I can carry,  (yes I don't carry all this at once, I put it in the back of my FJ and then fill up a tiny [shoplink 14253]Think Tank Retrospective 5[/shoplink] shoulder bag, (for walking around)  If I need something else, I know where it is!  Affordability?  I have recycled a ton of gear purchased in the past that people still want, thus, money for the newest stuff!"
–  "Street" with my Fuji X Cameras at atommagadia: "I am not trading in my Canon, Mamiya or Sinar systems just yet. In my line of photography, each system has its advantages. I still prefer my Canons for rapid action and motion/cinematic-imaging jobs (high fashion, sports, wildlife) and my Mamiyas/Sinars for high-resolution commercial projects; but the Fuji X system has certainly added new dimensions to my work– street and travel photography."