miXed zone: Dave Kai-Piper's workshops, X-reviews and more
AmazonDE (via third party reseller) sells the X-PRO1 for € 935 + € 20 shipping (click here)
Dave Kai-Piper's travel equipment + Lighting For Location (workshops)

– Travel Kit:
Last year Dave Kai-Piper traveled a lot with his X-PRO1. He shared his "travel-kit" on his website here. He tried to travel as light as possible, with, among the others, a 3 Legged things tripod, orbis Ring Flash, Billingham 307 and much more.
– Workshops:
"Being a Portrait Photographer these workshops will be tailored to the ideas and concepts of creating wonderful images of people on location.  We will look at all the worries that can arise from shooting on location and create some amazing location based Fashion Portraits.  From Wedding photographers to Fashion to family portrait photographers, if you shoot on location or have to think quick in tricky lighting, this workshop is for you. […] We are very proud to announce two new workshops. While both look at the idea of creating light for location, we are having an introduction lighting day where we will look at the basics of mixing natural light that locations give us with key modelling lights or extra created light. The intensive session will go into more detail looking at multi-lighting set ups and dealing with a technical set ups."
You can participate to the workshops on 27th and 28th of July. For more information and to book your place check out Dave's website here.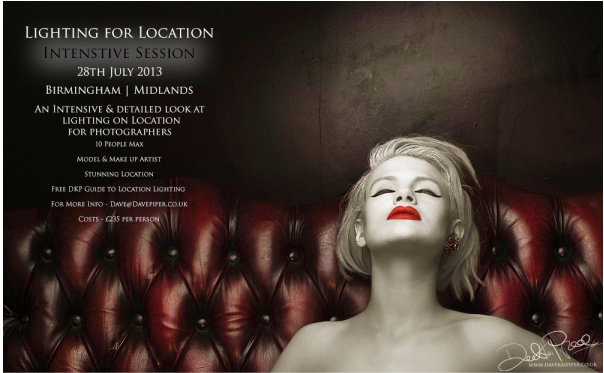 X100S
1) "While you may have plenty of gear at home, the strength of the X100s is its simplicity, mobility and silence. This camera will be always with you! You will grab it without concern about weight, security or complications. With your constant companion, you will take photos you wouldn't otherwise take." Check out Olaf's X100S review and see his beautiful shots here.
image courtesy: Olaf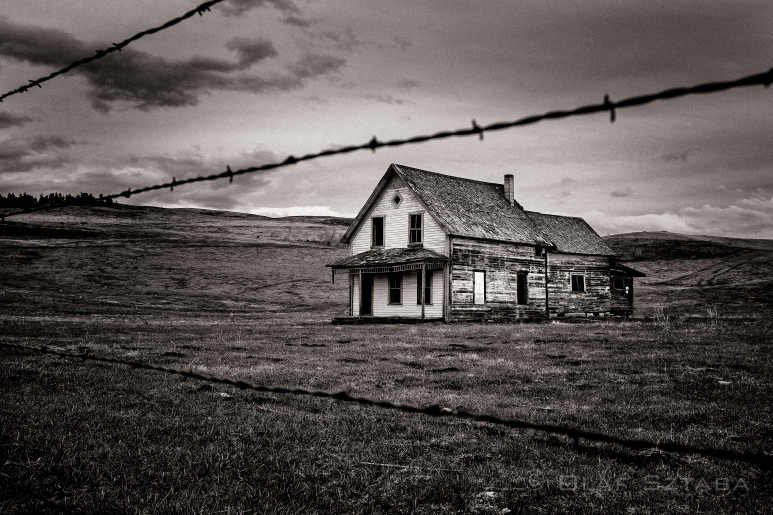 2) Click here to see the "top shelf episode 007: photography" at the Verge. Jump to minute 7 where Michael Shane talks about the X100S. He likes it and says that "artistically speaking, the fixed lens, introduces certain restrictions that are really good. Having only a 35mm field of view to work with, changes the way you see scenes, it changes the way you make photos, and I think restrictions like that make you a better photographer." There is also the Verge review here: "Making today's pictures with yesterday's design."
3) FR-reader Baris: "Hello there, This is Baris from D.C, a Turkish fellow in trouble with writing his thesis :) I am a huge fan of your website. I preordered my X100s and I am expecting to receive it tomorrow. (I am checking the UPS site every 10 minutes). I found a fresh review on CultofMac site (click here)."
Outstanding image quality, great straight-out-of-camera (SOOC) JPGs, the best digital camera CultofMac ever used, some useful tips… but one big problem: "no Leica-logo on the front (kidding!)" Here an extract of his verdict:
"Should you buy it? You probably know the answer already. If you want a rangefinder-style camera, or if you just want a camera that handles as well as any film camera you ever owned, then yes. Go buy it. You'll love it, and you'll actually want to take more pictures because of it. If you're worried that you might need a zoom, or wonder why on Earth you'd ever need an optical 'finder when you have an electronic one, or you think that 1,200 bucks is way to much for a camera with only one focal length, then no. This might not be for you. And that's cool, because if Fujifilm had tweaked the camera to appeal to a wider audience, then it would never have made the perfect camera for me."
4) "Enclosed: one Fuji x100s review" of motobloat at dpreview. "So what are we left with? Well, the Fuji X100s produces as-good-as, or better, images than the majority of those alternatives, and to my eye it's the best looking of the bunch. Add on top of that the most important things: good ergonomics and handling, a good sensor, and a good lens, and you've got a winner. For now. This is a good camera. It takes good pictures. My friends like it. It looks cool. All the cool photographers (some of whom seem to spend more time writing about gear than taking photos) are raving about it. I guess I'd better like it. But is it a DSLR-killer? Hell no. (What are you, high?)  The Fuji Xpro2 or Xpro3 might get there, someday, and until then, I'm waiting in the wings."
5) FR-reader Román linked me the X100S comprehensive TechRadar review. 4.5 out of 5 stars.
They liked: "Fuji's combination of retro design, robust build and excellent image quality makes the X100S a very desirable camera. The hybrid viewfinder provides a superb view of the scene, and it makes a pleasant change to compose images with the camera held to the eye." They disliked: "There's no getting away from the fact that the Fuji X100S is large for a compact camera. In the past we might have been able to excuse it because it has an APS-C format sensor rather than a piddling 1/1.7-inch device or the like, but the APS-C format Nikon Coolpix A is much smaller, and Sony has proved that a full-frame sensor can be squeezed into a tiny camera body. That said, the Sony RX1 costs in the region of £2,600 / US$2,800 / AU$3,000 and it doesn't have a viewfinder built-in. Given its retro design and the presence of an excellent viewfinder, we are prepared to let the Fuji X100S off for not having a vari-angle screen, but it would be nice to have a touch-sensitive screen."
TechRadar says also that the "X100S's JPEG results for dynamic range are less impressive than those for signal to noise ratio, with the camera sitting below the Sony RX100 and Fuji X100 at every sensitivity setting, and below the Canon G1 X until ISO 6400-12800. The Fuji X100S shows less dynamic range in its JPEG images than the Sigma DP1 at ISO 100, but picks up to produce stronger results than the Sigma at every other ISO."
Read the techradar review here.
image courtesy: Techradar (page 5)
X20
image courtesy: Donato Chirulli (facebook page)
– A wonderful city (Venice), a little great camera (X20) and a talented photographer (Donato Chirulli)… see the images here at Donato's facebook page. Donato Chirulli is one of the 25 photographers chosen (out of 55,000 photographers worldwide!) by PhotoVogue for the second editon of the "A Glimpse at Photo Vogue" exhibition. See one of the shots that convinced PhotoVogue here at riflessifotografici. Congratulations from Fujirumors! And for a 55-200 sample shot, check this riflessifotografici post here.
– FR-reader Chris sent me via twitter some black and white images he shot with the X20 of the Alaska mountains. Check them out here at facebook.
X-PRO1
"A lot of recent cameras have updated classic designs rooted in photography's golden past for the digital age; none have done it better than the X-Pro1. A compact, interchangeable lens system and 16-megapixel APS-C X-Trans CMOS sensor mean there's plenty of brawn behind the rugged beauty." This is the reason why the X-PRO1 has reached the 8th position of the "Twenty of the most beautiful examples of industrial design born in recent years" at the T3 Design Award 2012 (click here). This years' winner: Asus Eee Pad Transformer Prime. Triple win for Fujifilm also at the 2013 red dot design awards: X-PRO1, X-E1 and Instax mini 8. Read the press release "Triple win for Fujifilm at the 2013 red dot design awards" at Fuji Canada here