miXed zone: CP+ Fuji Booth Report, Best Lightroom X-Trans workflow, XF 16-55 vs XF 18-55, Nissin i40 … and more!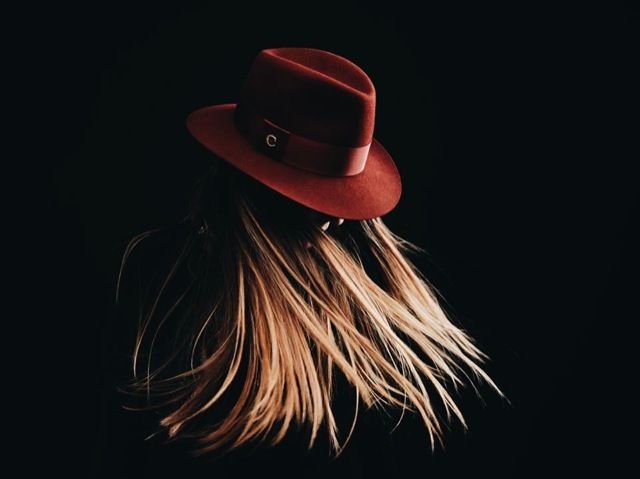 At the moment, one of the most liked images at the X-shooter facebook zone
shot taken by Stéphane Ginefuji X-T1 1/180 f5.6 200iso
check out more here
Keep up voting and sharing your absolute favorite X-shot… and here is how to do it:
1) SHARE & DESCRIBE: go to the Fujirumors facebook timeline and submit your favorite X-shot (and a short description) in the timeline by selecting "Photo/Video" .
2) VOTE & COMMENT: All the images will be displayed at the Fujirumors facebook photostream. You can vote & comment the images there.
Upcoming Lenses / CP+ report

Complete report from the Fujifilm booth at CP+ 2015 at grittymonkey / Upcoming Fuji Lenses – "Old School' and very tempting at soundimageplus /
Tethering
MUST READ: X-T1: Tethering with Adobe Lightroom and Fujifilm HS-V5 / Hands-on: X-T1 and Lightroom Tethered Plugin. Yessss.at laroquephoto /
Fujifilm X-A2

The Fujifilm X-A2 at high-ISO at Rico's fujixsecrets (in German) – translated version /
PRE-ORDER XF 16-55mmF2.8 WR
USA: BHphoto / AmazonUS / Adorama / EUROPE: wexUK / PCHstore /
MUST READ: First Look at the XF 16-55mmF2.8 WR / Fuji 16-55mm f/2.8 vs 18-55mm f/2.8-4 at admiringlight / Another Afternoon with Rachel Bowler & the XF 16-55mm at ideasandimages / Fuji XF 16-55mm f/2.8 R LM WR Lens Review at planopora / Review at wimarys / Spanish Review at dslrmagazine (translation) / Fujinon XF 16-55mm F/2.8 | Initial Thoughts at slrlounge / The Fuji XF 16-55 LM WR (Part 1) at adamkingphoto / Fuji XF16-55mm 1:2.8 R LM WR Part 1 at leighmiller / Real World Samples at dpreview / Samples at photographyblog / Atmospheric photography at Witley Court in Worcestershire (shot with 16-55) at dcphotographic /
XF 50-140
USA: BHphoto / AmazonUS / Adorama / EUROPE:WexUK / PCHstore /
Review at 1000wordpics /
Gilles Baribeau: "I just wanted to share the result I got with my X-T1 and XF50-140mmm combo at sports and action photography… The engineering department at Laval University was hosting one of the SAE Baja competition this weekend. It was a great! The full set: https://flic.kr/s/aHsk8gaj3W, Gilles Baribeau"
XF 56mm f/1.2 APD
USA: BHphoto / AmazonUS / Adorama / DigitalRev EUROPE: AmazonUK / PCHstore / WexUK / DigitalRev AUSTRALIA: CameraPro / DigitalRev
MUST READ: Rico's X-pert corner comparison XF 56 vs XF 56 APD / Review at photographyblog / Fujifilm's Fifty-Sixes Compared! The APD Effect… at mikemander / 56 APD Review at bigheadtaco / Samples (56 APD vs 56) at dcdv.zol / Side by Side Comparison: XF56mm F1.2 R Lens vs XF56mm F1.2 R APD Lens at Fuji Australia / Fujifilm Completes the F2.8 Lineup! 16-55mm F2.8 WR Lens Review at bokeh-monster /
X100/S/T + TCL/WCL

X1ooT
USA: BHphoto / AmazonUS / Adorama / EUROPE: WexUK / PCHstore / AUSTRALIA: CameraPro
23, the T and me, part 3 – A challenging day with the x100T at photogenykstudios / Fuji Colors with the Fuji X100T at alessandromichelazzi / Why I Chose Small Compact Camera Like Fujifilm X100T at wazariwazir / Less is often MORE at hendriximages / Test at the German site pctipp / review at newcamera /
X100/S
Leica T (Typ 701) And Fuji X100s Comparisons at soundimageplus / Florida with the X100S at mjrussellphotography / Business Trip to Dubai at simonburgessphotography / MY 2014 Review | London Documentary Wedding Photographer at vopoku / Playing with a Fuji X100s at Eatology at rkhmn / Swiss Travels with the X100 at thebigpicturegallery / London – Columbia Road Market at simonburgessphotography / The Poor Mans Leica, FUJI X100S at getprismatic /
TCL/WCL
Photographing London with a X100s and a TCL-x100 at Henrysmithscottage / 87 Pitti Uomo Firenze / Photos, life and people. Fuji X100T and TCL-X100 teleconverter test at alessandromichelazzi /
Fujifilm X-T1 + Graphite X-T1
[shopcountry 21553]
Vienna on the street with Sony A7R and Fuji X-T1 at glyons / X-T1 goes medieval at johncaz / Macro product photography with the Fujifilm X-T1 at dan-taylor / Photographing Pope Francis with the Fujifilm X series at mirrorlessons / Back Out With the Fuji at mattwilkinsonphotography / Short review at mkaz / Fuji X-T1 video mode settings, test and overview at Lukas Gisbert-mora youtube / Fujifilm X-T1 – Mini Review at photofocus / Indianapolis Children's Museum at feddestudios / The Digital Contact Sheet :: Episode 6 at derekclarkphotography / The Fujifilm X-T1; My Likes and Dislikes After a Couple of Months of Heavy Use at thewanderinglensman / Fujifilm One Year On… at gnasherseye / To Africa with the Fuji X-T1 at davidduchemin /
other X-series cameras
Fuji Guys – Fujifilm XQ2 – Top Features at youtube / Faces of India at exposure / A walk around my hometown with the Fuji X-Pro1 at tcrphotography / X-E2 + 27mm: Athens: a week after the elections at robertlorenzmeyer / X-E1, 2 years of mirrorless shooting at lichtscheu / X-E2: South Pacific Sojourn – To Zoom or Not To Zoom at findingrange / X-E2+X-PRO1 cocktail session at wilsonchiew.exposure /
lenses
XF 35mm review at fuji-Xperience (translation)
X-mount lenses
XF 35mm review in Spanish at fuji-Xperience (translation) / XF 23mmF1.4 at 1000wordpics / Fujifilm Fujinon 27mm f2.8 Review at peeceestudio / Zeiss Touit 32mm f1.8 T* Review at peeceestudio / 55-200 review at slrgear / What Fujinon XF Lens Should I Buy? 2nd Edition part 2 at youtube / Fujinon 18-135mm f/3.5-5.6 OIS Review at peeceestudio / Fuji 18mm f2 review – A little piece of magic at photogenykstudios / Fujinon 10-24mm f/4 OIS Review at peeceestudio / The Fuji X-T1 with Fujinon lenses at ianmacdonaldphotography / 1.2 Point of View: Fuji XF 56mm First Impression at rivalsvs / FUJIFILM FUJINON XF 27 Mm F/2.8 Pancake Lens + LEICA T And Some Amazing Bokeh at soundimageplus / 14mm review at camerastuffreview / French XF 18mm review at k-pture / Fujinon 60mm f/2.4 Macro Review at peeceestudio / German Testbericht: Fuji X-T1 mit Fujinon XF 23 mm at kwerfeldein /
other lenses

Das Carl Zeiss Distagon 35mm f1.4 zm at qimago (translation) / Mitakon 35mm F0.95 Review at fujixman / Rikenon 55mm f/1.2 review at jonasraskphotography /
RAW-conversion / processing / Jpeg

The Very Best X-Trans Lightroom Workflow at hendriximages / Does Lightroom now do a better job converting X-Trans files? at thewanderinglensman / Fujifilm X-T1 Raw Files edited in Lightroom 5.7.1, Photo Ninja and Topaz Detail 3; What Is The Visual Difference? at thewanderinglensman / Fuji X Raw editing – How to get the jpeg look at finn-b / Supplement to the X-trans RAW conversion article at eyesuncloudedphoto /
Switch to the X

What Makes Someone Jump Ship? at mirrorlessminutes /
Acessories / Flash / Extension Tubes

5 Tricks to improve the battery life of your X-series camera at the Spanish site fuji-xperience (translation) / Fuji X-E1 and X-E2 L Bracket Grip with Leather at andrewnewson / Nissin i40 flash for Fuji at johncaz / Gariz Leather Half-Case for Fujifilm X-E1/X-E2 Review at photographylife / Fujifilm Macro Tubes MCEX-11 & MCEX-16 at derekclarkphotography / Fujifilm MCEX-11 review at the French site k-pture / Fuji's new extension tubes: To infinity and beyond at macfilos /