Markins PF-100 FUJIFILM GFX100 Camera Plate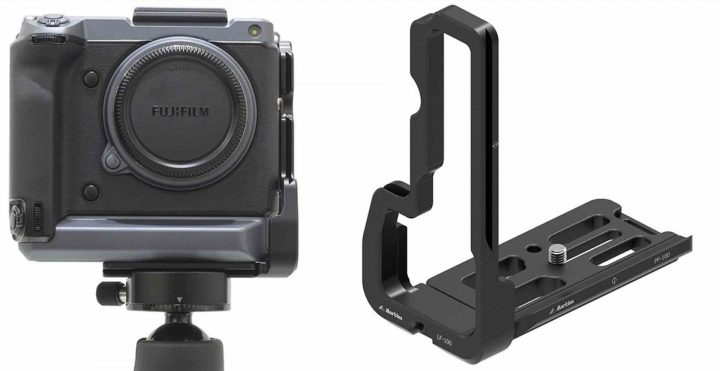 Markins PF-100 FUJIFILM GFX100 Camera Plate
Trimble Co., Ltd. released the Markins camera plate "Markins PF-100 FUJIFILM GFX100 Camera Plate" and the sub plate "MARKINS LF-100 FUJIFILM GFX100 Subplate" on August 20.
The PF-100 is a camera plate that is attached when using the Fujifilm medium format mirrorless camera "FUJIFILM GFX100" on an Arca-Swiss compatible head.
When combined with the LF-100 sub-plate, it can be used as an L-shaped plate (L-shaped bracket), and can be switched between horizontal and vertical positions without shifting the optical axis when using a tripod.
In both cases, a lightweight and strong aluminum alloy that is also used as an aircraft material is machined, barrel-polished, and then subjected to advanced hard anodizing (hard anodidine), which features high wear resistance.
It also has a smooth round finish and a high-quality matte finish.
The GFX100 is a flagship model of the "GFX" series equipped with an image sensor of 43.8 × 32.9mm (about 1.7 times the 35mm size). This is the first commercial medium format mirrorless camera equipped with a sensor with more than 100 million pixels. Supports image plane phase difference AF, in-body image stabilization, 4K / 30p movie shooting, and more. Released in June. The actual price of a single body is around 1323,000 yen including tax.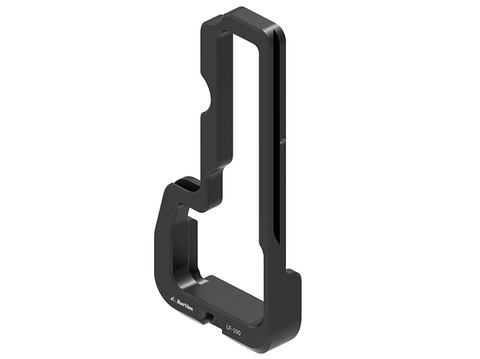 Markins LF-100 FUJIFILM GFX100 Subplate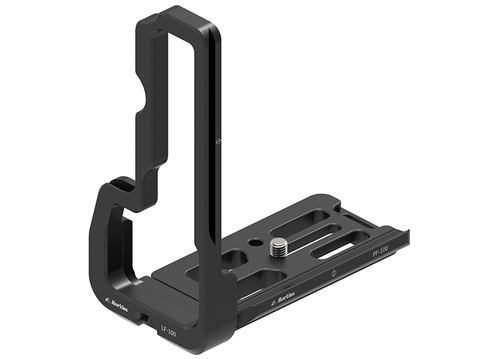 Combined (L-shaped plate) state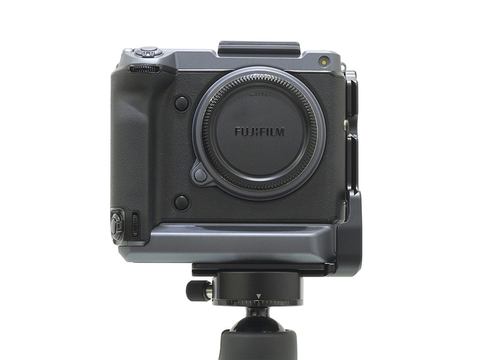 Markins PF-100 FUJIFILM GFX100 Camera Plate
Wearing method
Use 1 / 4-20UNC screw
Suggested retail price
Tax-included 8,640 yen
Markins LF-100 FUJIFILM GFX100 Subplate
size
27 x 63 x 142mm (single)
112 x 63 x 142mm (when combined)
weight
87g (single)
152g (when combined)
Suggested retail price
Tax-included 18,900 yen
via dc.watch