LEAKED: New 33mm f/1.4 Autofocus X Mount Lens (Yongnuo?)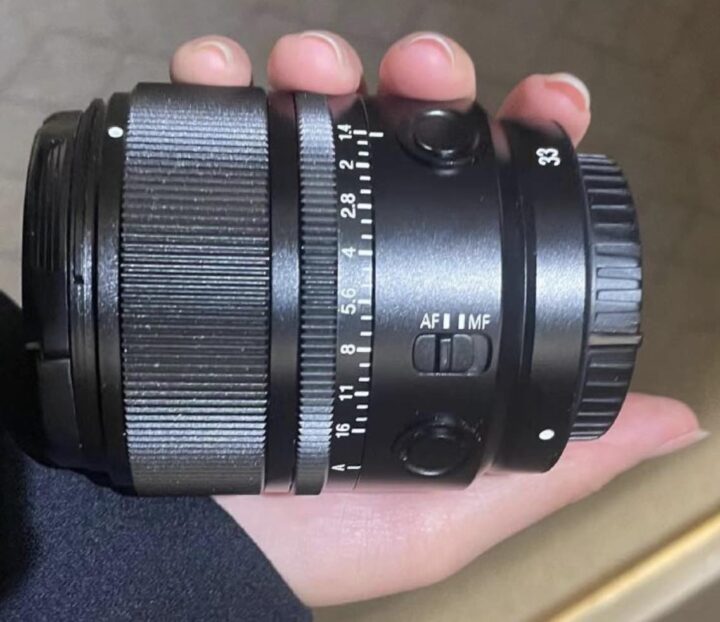 A new third party 33mm f/1.4 autofocus lens for Fujifilm X mount has now appeared on the Chinese social media platform Weibo (via Camerabeta).
I just got a new domestic automatic lens, 33mm F1.4, and the Fuji X mount version will be launched. At present, the price and release time are still uncertain. It is said that the price is very good. You can look forward to it.
The only thing we got is the image above.
The brand is still unkown, but some point out the similarity to some of the Yongnuo AF lenses available for other mounts.
Until now, besides the Fujinon XF 33mm f/1.4, we have the following third party 33mm f/1.4 autofocus lenses already: