LEAKED: First Official Images & Specs of the XF100-400mm F4.5-5.6 OIS WR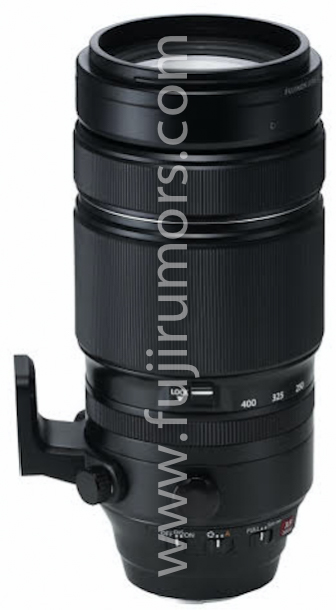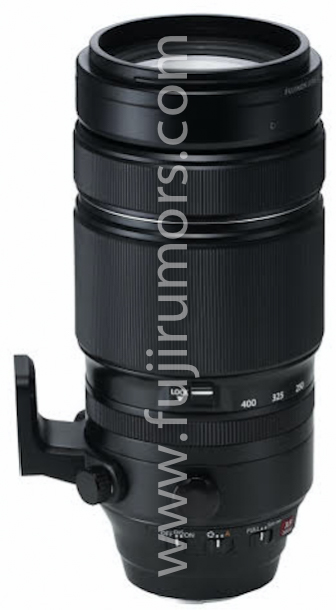 Here are the first official images of the XF100-400, leaked by a trusted Fujirumors source :-)
The XF100-400mm F4.5-5.6 OIS WR will have a minumum focus distance from 1.75 m. Zoomed out, it will be 270mm long, while on the wide end it will be about 6cm shorter.
Filter size 77.
It will weight 1375g and have 21 elements / 14 groups.
As rumored earlier, it should cost around €1,800 and it will be announced on January 15.

stay tuned,

Fuji X Forum, Facebook and Twitter
P.S.: I'm really sorry for the big watermark, but I want to make life to photoshopper a bit more difficult