Laowa 15mm f/4.5 Zero-D Shift Lens Announced – Works on Fujiflm GFX with ± 8mm Shift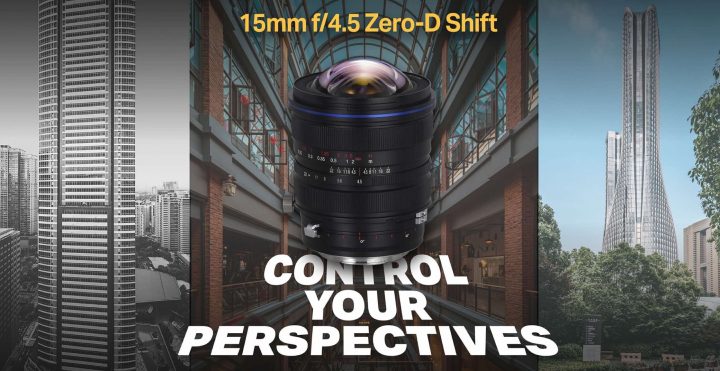 As we reported already back in back in March here that Laowa will launch a new Laowa 15mm f/4.5 Zero-D shift lens.
Now the lens has been officially announced. It works also on Fujfilm GFX with the ability to shift ± 8mm with no vignetting. Keep in mind you'll need an adapter to make it work on the GFX.
You can access the official product page here, where you can check price, specs see sample images and more.
Some key features:
World's widest shift lens
±11mm shift amount (± 8mm on Fujifilm GFX with no vignetting as you can see from samples on official product page)
Large image circle
Zero-Distortion
High Image Quality
Extremely close focusing distance
10-pin sunstars
Pre-order options:
Down below a few more details:
Laowa 15mm f/4.5 Zero-D Shift is currently the World's Widest Shift lens for full frame cameras and medium format cameras. The amount of shift is ±11mm for full frame camera and ±8mm for medium format cameras. The lens is perfect for architectural and interior photography. The sky-high buildings can be captured in a corrected perspective easily.
Image quality is guaranteed with high image sharpness and nearly no distortion (Zero-D). 15mm f/4.5 Zero-D Shift enriches the diversity of Laowa's extensive wide-angle lens collection by giving photographers more control on the perspective in their images.
Shipping starts from late-Nov, 2020 for Canon EF and Nikon F mount.
The Canon RF, Nikon Z and Sony FE mount will be shipped from Feb,2021.
A FREE Lens bag will be included in the first 100 orders.