Kirk Photo Universal Arca Swiss Plates fits also Fujifilm X-H1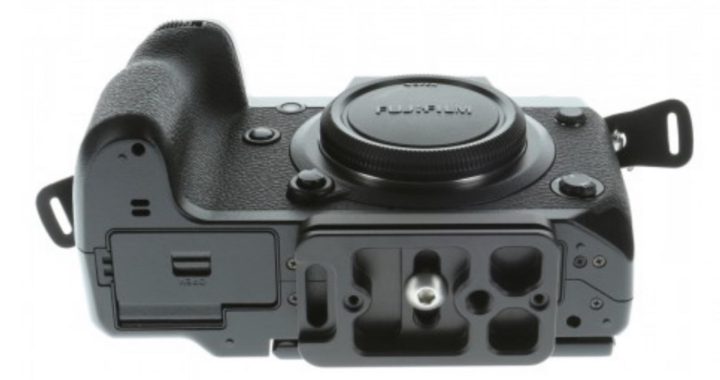 Kirk Photo
Kirk Photo has Fujifilm X-H1 Arca Swiss plates available now for $55USD on their site. Free shipping in the US. It's a universal plate, that fits also the X-H1.
They don't have a plate for the X-H1 with battery grip, or any X-H1 L-Bracket yet. However, they do have a Universal L Bracket for $140USD which adapts to any camera with an Arca Swiss plate. They also have a tall model for cameras with battery grips for $160USD.
Fujifilm X-H1: BHphoto, AmazonUS, Adorama, Focuscamera
Follow FujiRumors on Facebook, RSS-feed, Instagram, Youtube and Twitter
Fujifilm X-H1 Coverage: X-H1 facebook group + X-H1 facebook Page
Fotodiox
by FR-reader Tim:
Patrick, I was looking for an Arca-Swiss plate for my X-H1. I bought a Fotodiox EXXY Omni Jr. a while back, thinking it would fit my X-T2 as a cheap L-bracket. It didn't, and it wasn't worth returning it.
Anyway … if you remove the vertical L-bracket, the base fit the XH-1 nicely, if you put the lip on the camera's front edge. I may buy a full plate when they're available, but for $25USD, the EXXY Omni Jr. is a great substitute.