"FUJIFILM Tether Plugin PRO for GFX" for Adobe Photoshop Lightroom Classic CC / 6 Ver.1.8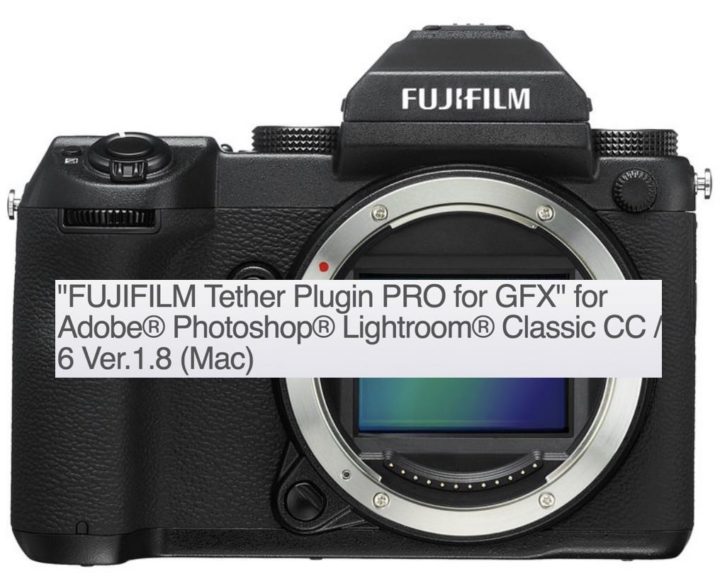 Overview:
This software is Tether Capture Plug-in for Adobe® Photoshop® Lightroom® for tether shooting by connecting GFX 50S to your PC. To use it, you need to purchase Adobe® Photoshop® Lightroom® Classic CC/6 separately.
Details of the Update:
The software update Ver.1.8 incorporates the following issue:
Compatibility of "35mm Format Mode" of GFX 50S is added.
Download links:
Windows
Mac OS
I remind you that FUJIFILM also just released Fujifilm GFX 50S firmware version 3.00.
Fujifilm GFX 50S + Any GF lens* (save $1,000): BHphoto, Adorama, AmazonUS
* GF63mmF2.8 / GF45mmF2.8 / GF32-64mmF4 / GF120mmF4 / GF110mmF2 / GF 23mmF4
JOIN our Fujifilm GFX Facebook Group
FOLLOW our Fujifilm GFX Facebook Page
LIKE us on Facebook, RSS-feed, Instagram, Youtube and Twitter