Kipon Officially Launches Many Fujifilm GFX Adapters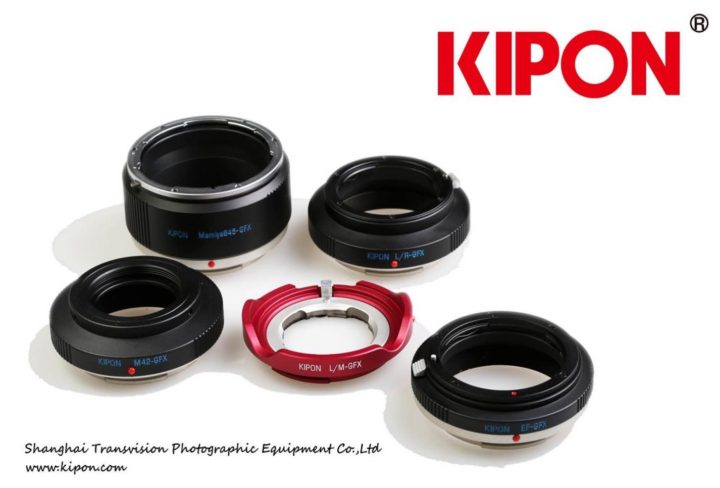 Just as rumored yesterday, Kipon just officially announced many adapters for the Fujifilm GFX. Full list below. More models are currently under development, including macro series with helicoid, and the series for tilt shift adapters, which will avalible soon. Shipping starts March 18, 2017.
RAW files, Art Work, Tech Talk, Inspiration, Suggestions, Help… it's all there, at our Fujifilm GFX community :) And if all you want are news and rumors tailored to GFX only, check out our public GFX Facebook page.
KIPON L/M-GFX
KIPON L/R-GFX
KIPON EF-GFX
KIPON NIKON G-GFX
KIPON EXAKTA-GFX
KIPON OM-GFX
KIPON MD-GFX
KIPON VISO-GFX
KIPON C/Y-GFX
KIPON M42-GFX
KIPON ROLLEI-GFX
KIPON P/K-GFX
KIPON FD-GFX
KIPON ALPA-GFX
KIPON CONTAREX-GFX
KIPON Hasselblad-GFX
KIPON Mamiya645-GFX
KIPON PENTAX67-GFX
KIPON PENTAX645-GFX
KIPON LPENTACON6-GFX
Press release here