KAIZEN IS BACK: Fuji France says: "Firmware Update for the X-E2 will come. Release date not yet fixed!"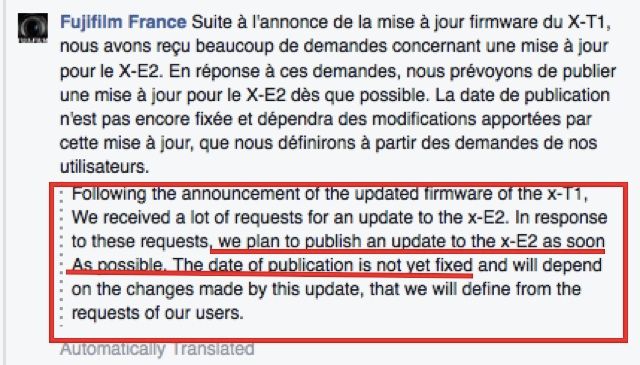 [wysija_form id="1″]
_ _ _
When Fuji announced Firmware 4.0 for the X-T1, many X-shooters made the same question of FXF Member Sodela in this thread: "Are there plans for releasing an update for the E2 lke the 4.0 for the X-T1??"… a very Hot discussion, check it out here.
Well, we have a first official statement of Fujifilm France, who said via facebook, that:
"Following the announcement of the updated firmware of the x-T1, We received a lot of requests for an update to the x-E2. In response to these requests, we plan to publish an update to the x-E2 as soon as possible. The date of publication is not yet fixed and will depend on the changes made by this update, that we will define from the requests of our users.
This [X-E2 firmware] is possible because we know that our Japanese engineers are working on it"
Fujifilm France is more sceptical to what belongs a possible update for the X-M1: "I would not say this, but the X-M1 remains more marginal. We know that it is in the study."