It's coming: XF23mm delivery estimate October 30 at AmazonUS!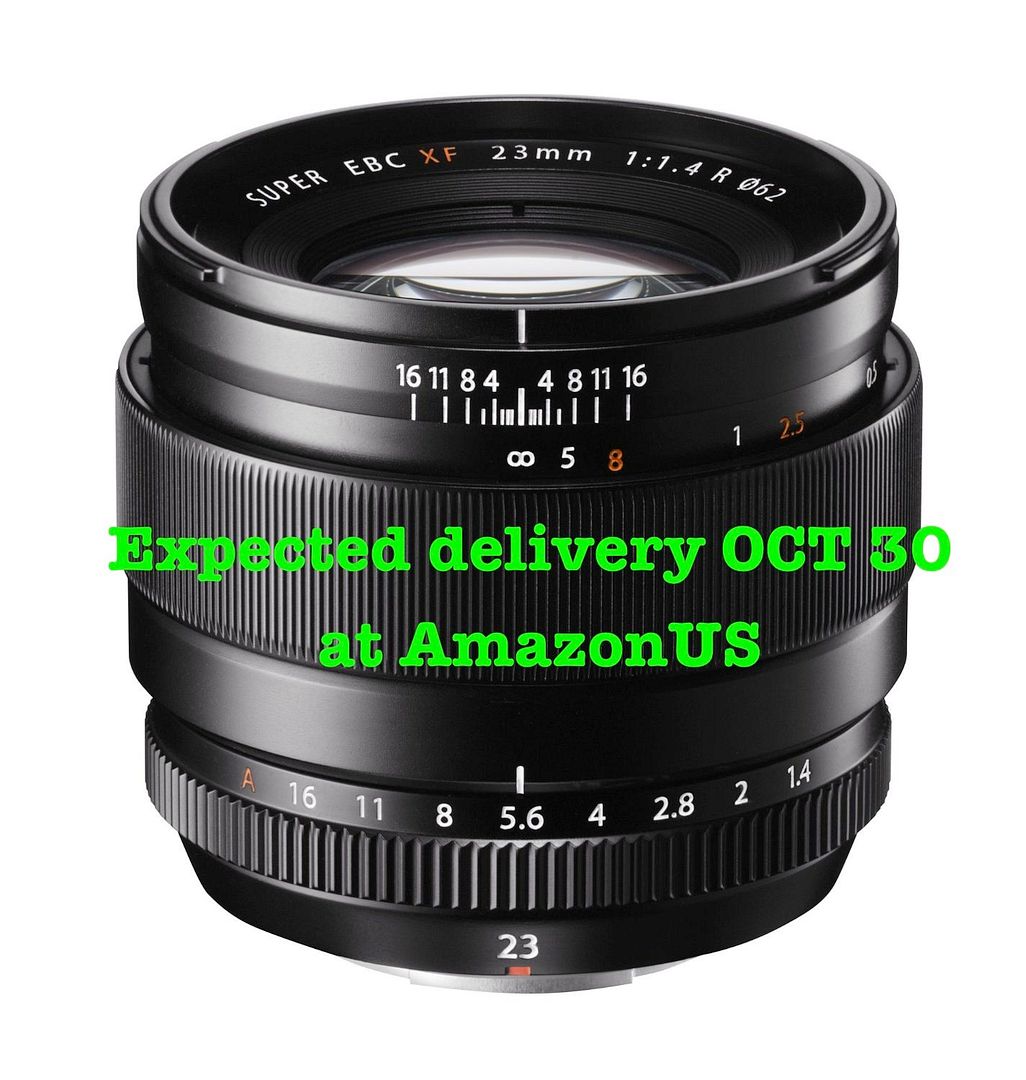 The first bunch of XF23mm lenses should be delivered as expected in the next days. FR-reader Roger just told me that "Amazon has just posted delivery date for the lens I ordered upon announcement. It is 2 day delivery so I assume they will ship on Monday. [UPDATE:] Looks like they actually have first shipment as status has now changed to PREPARING FOR SHIPMENT which indicates that it in packing. "
BHphoto expects to have it available in 2 days, on October 28th!
Fuji XF 23mm: [shopcountry 16128]