It's BACK: 50% Rebate on GF35-70mm (and a Few More Deals)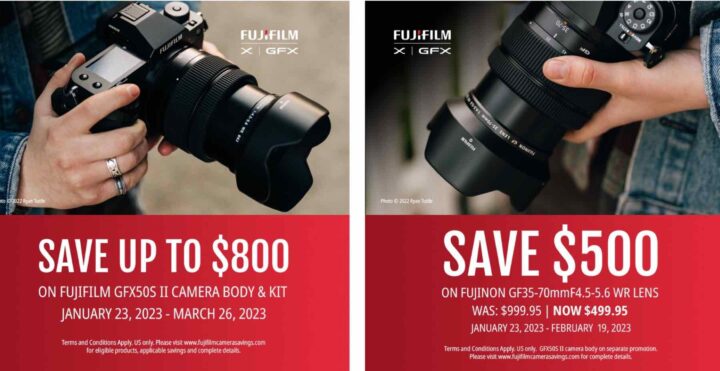 There were lots of deals on Fujifilm X and GFX gear running until the beginning of January, that mostly expired. Only the X-T4 and XF56mmF1.2 deals survived.
But I am glad to report that Fujifilm has now revived a few of the deals.
I am particularly happy to see a comeback for the best selling deal of the last round: a $500 rebate on the Fujinon GF35-70mmF4.5-5.6 (save 50%)
Down below is the full updated list:
GFX Deals
X Series Deals