Is Fujifilm Losing Its Soul? IBIS is EVIL and Destroys the Pure Photographic Experience (Say Some)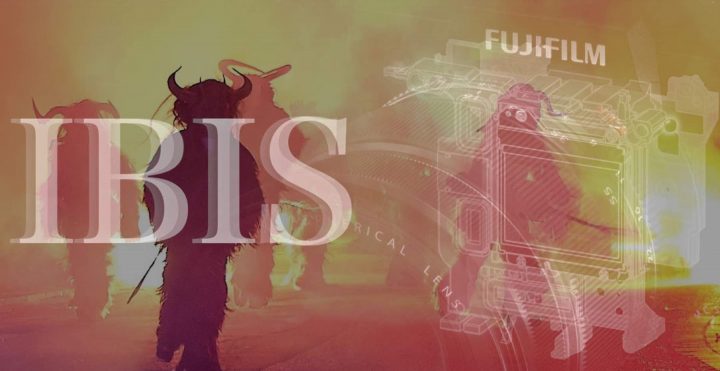 In the second episode of our mini-series about the fear of Fujifilm losing its soul, we will talk about IBIS.
Because, incredible but true, some people actually moan about Fujifilm cameras having IBIS. So let's talk about it.
CLAIM: IBIS should be removed from Fujifilm cameras. Fujifilm should be about pure photography and testing our handheld shooting capabilities without any support of IBIS
I tell you a secret. IBIS (stabilization in the camera) serves exactly the same purpose of OIS (stabilization in the lens): compensate for the shakes that you cause by holding the camera.
Interestingly, those who go mad as hell on IBIS as it somehow removes the fun that lies in the challenge of shooting handheld and hence somehow makes them lazy, at the same time have praised Fuji's OIS countless times.
Well, somebody should tell them that praising OIS but condemn IBIS is a contradiction, as they serve the same purpose!
A sterile debate, that should actually end with one sentence: "You don't like it? Just switch it off. Nobody forces you to use it".
More interesting is another misconception around IBIS: only video shooters need IBIS and IBIS destroys the purpose of having a "pure photography" tool.
So let me tell you this:
Once you get at very high megapixel numbers (such as the 102 MP of the GFX), IBIS can be an incredibly useful tool to really take advantage of all megapixel when shooting handheld.
Relying only on your own stability would have destroyed the purpose of buying a 100MP camera, unless you plan to use it only on a tripod or with very fast shutter speeds.
So, why castrate the potential and flexibility of high resolution cameras by removing IBIS, when having IBIS can help to broaden their usage scenario?
I mean, look at me taking this image, fully stretched and holding the GFX100S with one hand on a cloudy day. I could never have gotten 102 megapixel sharp results without IBIS. But I wanted to compose the image that way, and I knew I could trust the IBIS on my GFX100S.
So please stop asking to remove IBIS from future GFX cameras (unless you hate the GFX system and want it dead).
IBIS is a must have for the GFX future, but also for high resolution X series cameras to come.
In fact, also with the lighter X series cameras, when you hike for hours up a mountain (as I love to do), and maybe at some very narrow path you want to stop to grab a quick picture with a tired and shaking hand or you have your son on the your back moving around while you try to take a picture, then having the IBIS solution as an option is more then welcome.
So I don't get the narrative according to which IBIS is bad for photographers as it makes them lazy and goes against the pure photographic experience.
Photographic experience for me is operating the camera with retro controls, take my time to compose an image, wait for the right moment and the right light, mounting my camera on a tripod and all other aspects related to either setting up or envisioning my image. And no matter if IBIS is on or off, I will always try to keep an as steady hand as possible, knowing that when even if my best is not good enough, IBIS and OIS will help me to compensate for those micro-movements I can't avoid not even if I try my best.
Sieh dir diesen Beitrag auf Instagram an
Sieh dir diesen Beitrag auf Instagram an
Sieh dir diesen Beitrag auf Instagram an
Sieh dir diesen Beitrag auf Instagram an