Iridient Developer and Iridient X Transformer Software Updates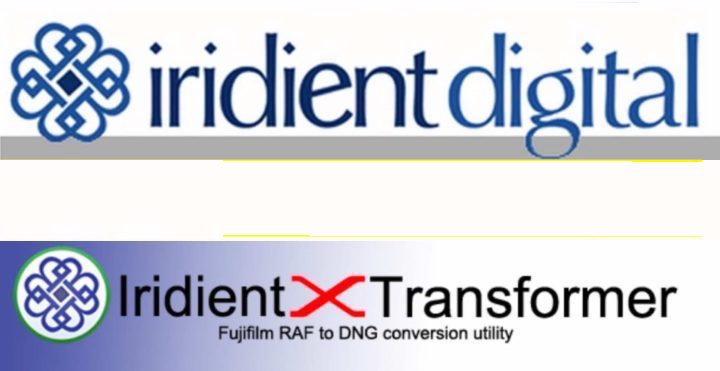 Iridient Developer 3.3.9 and X-Transformer 1.6.2 were released today!
Notable changes for Fujifilm include:
Final Adobe color metadata for the X-Pro3 now matches up with the
latest Lightroom/ACR versions from Adobe DNG Converter 12.1.
MUCH faster loading of compressed Fujifilm RAF format.
X-Transformer specific bug fix for color tints in extremely clipped highlights when shooting in 16 bit/ch mode.
X-Transformer DNG images will now default to the embedded DNG camera profile in Lightroom/ACR CC 2018 or later versions which have now adopted "Adobe Color" as the default. New "Adobe Color" option added to the default camera profile options to optionally use "Adobe Color" if available.
Updated to newest Adobe DNG SDK version 1.5.
Download links:
Support FujiRumors on Patreon
Follow FujiRumors: Facebook, Instagram, RSS-feed, Youtube, Flipboard and Twitter