Instax Share SP-2 Printer To Be Announced in June :: FUJIFILM Instax SP-1 now 30% Off (until June 10)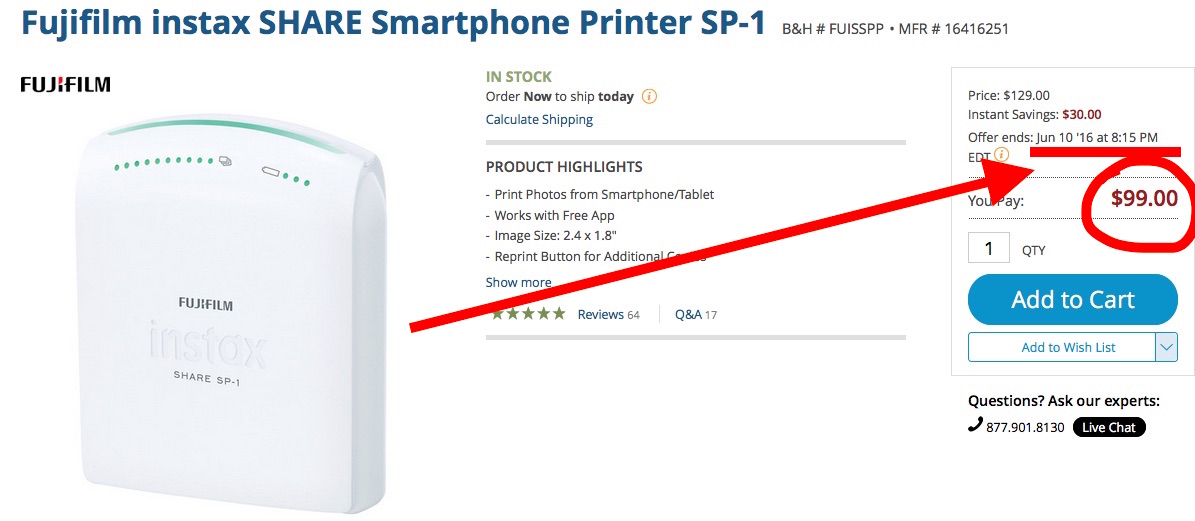 Ok, I know, coincidence exists.
So it could just be a coincidence, that the Instax Share SP-1 Printer is now almost 30% off at BHphoto and Adorama until June 10…
… or…
… there is some truth in the rumor that says the Instax SP-2 printer is coming. And, if Fuji doesn't make some last minutes changes, the printer should be announced this month!
As you can see here, I already own the Instax SP-1 printer and use it a lot… but I think I'll grab the SP-2 version, too.
Instax SP-1 Printer at: USA: AmazonUS, BHphoto, Adorama, [shoplink 23847 ebay]eBay[/shoplink] Your Country: [shoplink 23847 ebay]eBay[/shoplink]
stay tuned,

Fuji X Forum, Facebook, RSS-feed and Twitter