IN STOCK :: New Fujifilm NP-W126S (in EU)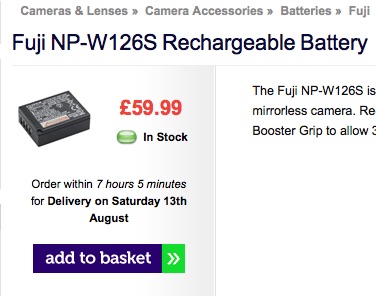 The New Fujifilm NP-W126s batteries (with better heat managment) are now available at WexUK and shipped within 3 or 4 days via AmazonDE.
These New Batteries are essential for the X-T2. Read in Rico's First Look why.
New NP-W126S Batteries: BHphoto / Adorama
Last X-Deal Days All Over Europe… and Then in September Fujifilm will Increase Price on X-gear!