Huge Fujifilm GFX 50S Deal Started – Save Up to €1,300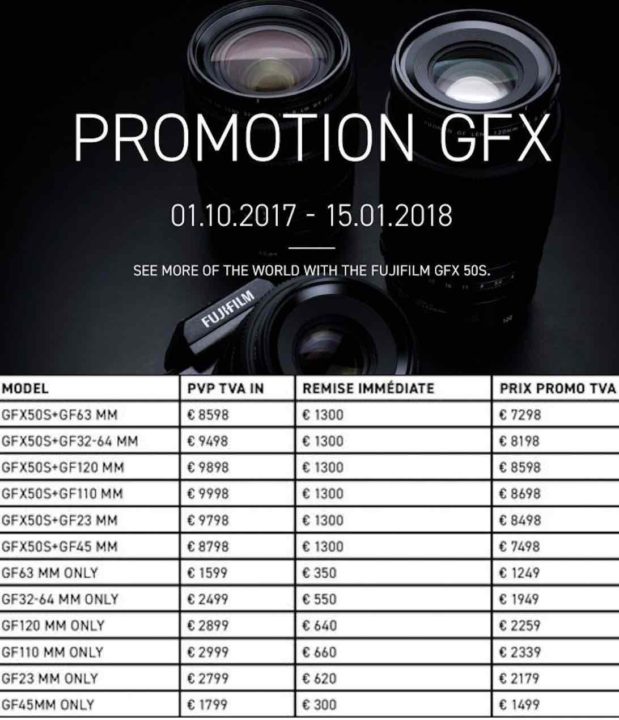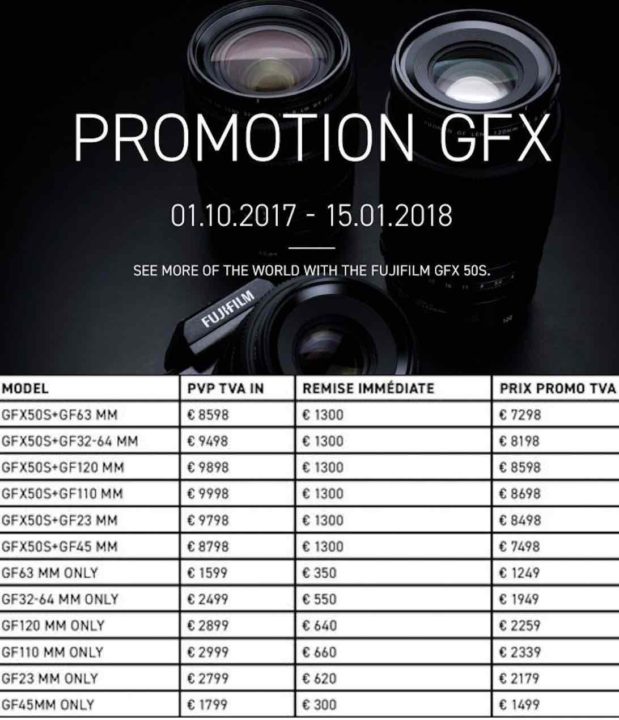 So the big deal on the Fujifilm GFX 50S and Fujinon GF lenses just started. You can save up to €1,300! The deal ends on January 15, 2018.
The deals are now available at CalumetDE, PCHstore and your local store.
Fujifilm also offers a special Fujifilm GFX leasing plan (24 months, 0% interest). More details (in French) at PCHstore.
What about BHphoto, Adorama and AmazonUS?
I will let you know if I see these huge GFX instant rebate deals available in other countires outside EU.
Fujifilm GFX 50S + any GF lens (save €1,300): CalumetDE, WexUK, ParkCamerasUK, PCHstore
Fujinon GF 45mmF2.8 (save €300): CalumetDE, WexUK, ParkCamerasUK,  PCHstore
Fujinon GF 110mm F2 (save €660): CalumetDE, WexUK, ParkCamerasUK, PCHstore
Fujinon GF 23mm F4 (save €620): CalumetDE, WexUK, ParkCamerasUK, PCHstore
Fujinon GF63mmF2.8 (save €350): CalumetDE, WexUK, ParkCamerasUK, PCHstore
Fujinon GF32-64mmF4 (save €550): CalumetDE, WexUK, ParkCamerasUK, PCHstore
Fujinon GF120mmF4 Macro (save €640): CalumetDE, WexUK, ParkCamerasUK, PCHstore